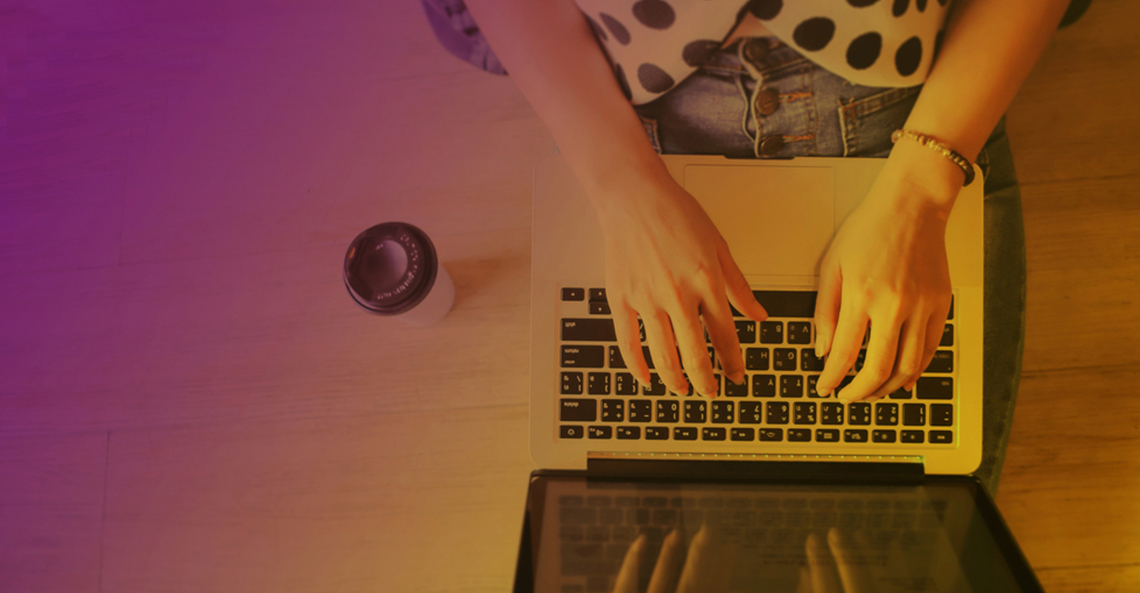 Use content marketing to get more website visits
Your digital brand is up and running, and it appears to be hunky-dory, but why are you not receiving the desired number of website visits? Perhaps you are overlooking the value that content marketing can add to digital media. Let's take a look at why you should use content marketing.
Why use content marketing?
Firstly, what is content marketing? By definition, it refers to a calculated marketing strategy pertaining to formulating significant, understandable, useful content and making it easily accessible to amass an audience and engage them with the ultimate goal of driving profitable customer action. It also gets the consumer to know you and builds trust between the both of you. In "The Three Essentials of Breakthrough Content Marketing", which appeared in copyblogger, Sonia Simone said, "Successful salespeople will tell you that your customer needs to know, like, and trust you before she'll buy. That's exactly why content marketing is so effective. Great content buys you the time to build that trusting relationship. So use that time wisely." You can use content marketing as a very practical way of attracting clients.
In the earlier years, straightforward was acceptable, but with the technological revolution that digital media has undergone, less is not more, less is in fact less. A company website is no longer just a signifier of a company's values and abilities. It is a gateway to a world of endless potential and a potential platform for success. There are so many variables that need to be considered when you are formulating the content marketing for your digital brand. Simply churning out content doesn't necessarily mean you are going to garner the desired effect, as there are a few variables to be considered. So a quantified approach is better.
Firstly, you need to identify your target audience. What type of people will find appeal in your brand? How do you get their attention? What do they like and what do they loathe? These are the type of questions that you need to be asking to accurately assess in what direction you are going to go with your content marketing. Also consider other factors that may be relevant such as gender, age groups, LSM groups, location, etc. You have to keep a close ear to the ground to distinguish between fad and relevant. Give this as much thought as possible until you are sure that you have left no stone unturned.
Content that you are creating has to be fresh and engaging. You don't want to put something out there that is going to be dull and create a mass yawning epidemic. Think out of the box and let the character of your product shine through your content. Don't be like every other guy. Put out something that is going to make people stop and think, "That is clever." Lateral thinking always breathes fresh life into anything. Originality will always make people come back for more.
The tone you adopt is important. It should be an extension of your corporate identity. Most importantly, tone has to sound human and resonate with your audience. Your writing should be easy to understand. Technical writing has its place, but for the better part, keep your technical writing straightforward and simple so that your reader is able to easily comprehend what you are trying to say. You don't want to confuse or bore your reader. Imagine visiting a website and getting bogged down by technical jargon. Keep it straight and simple. And ensure that the title you use is catchy, short and captivating.
Make sure that the content you are posting online is useful, because you want users to return. The only way this can be ensured is if you are using quality content. Don't just post things randomly to fill space. To an average user that can be very off-putting and annoying. If you are not sure how to create good content, invest in a reputable online copywriter or company which specialises in content production to get the job done. You will have to spend some money, but in the long run, it will be worth it! As the old saying goes: to make money, you have to spend money.
When creating content, it should always be easily accessible and ready for use. Social media has taken on a huge prominence in recent times. It is a very important tool to utilise for getting your content out there. But take heed, while it can create kings, it can also topple kings, so it should be used wisely. However, if used effectively social media can add a lot of value to your content. Technology has progressed, so make sure you are progressing too. Take full advantage of multimedia to get your point across in a more emphatic fashion. Multimedia is also a lot more engaging and a great tool to enhance your content marketing.
We have merely outlined a guideline to help you use content marketing effectively. Do your own research and you may find an angle that works for you. When you use content marketing your digital brand may soon take off like a supernova.


Talk to us