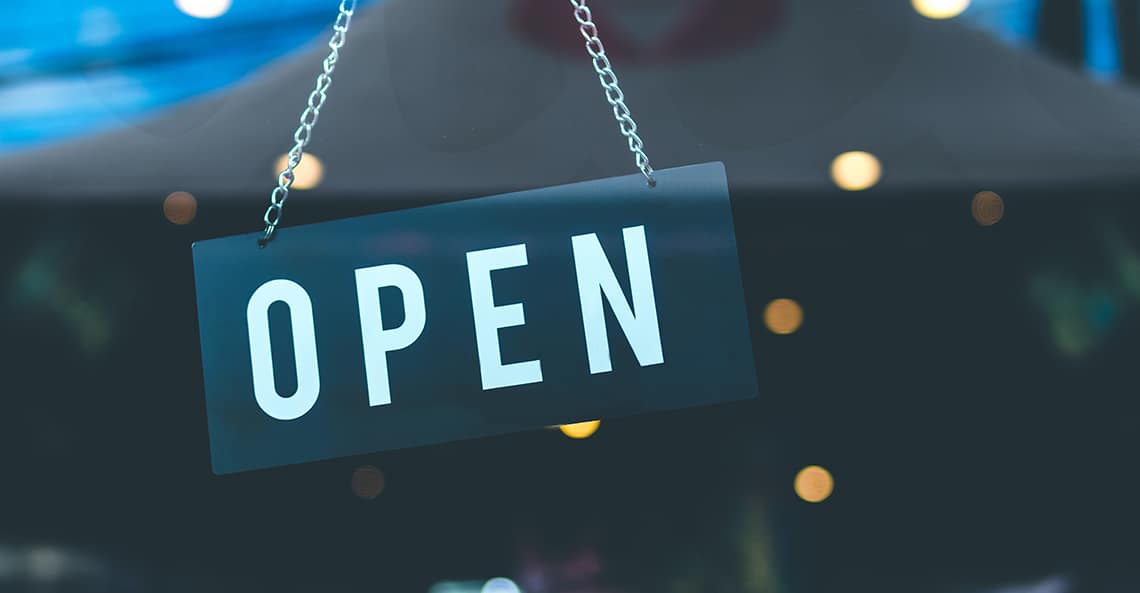 Time to invest in turning your business into an online store
Businesses are turning into online stores left, right and centre. Covid-19 has been the push for both small and large businesses to evolve into online stores overnight. So is it time for your business to make the investment in turning into an online store? In the current situation, and for the future, it's a resounding yes!
Online stores have many pros, all of which are amplified by lockdown and travel restrictions. Here are 4 reasons an ecommerce platform can change the way you do business.
1. Give people what they want from the comfort of their couch, delivered to their front door.
The option to shop at the very moment you decide that you simply MUST have a new treadmill delivered first thing in the morning is wonderful. Then there is hearing the doorbell ring and receiving your package. Online shopping means excitement, anticipation and (hopefully) satisfaction!
Now that heading to the shops to browse around is no longer appealing to anybody, a whole new market of shoppers have headed online. Young and old are making the move to online shopping like never before. Signing up to accounts, working out how to pay online and figuring out how the delivery and return process works. They are learning to browse, in a whole new way. Even when shops are opened and restrictions lifted, the option to stay home and avoid any possible contact with Covid-19 is a serious draw card for many people.
When the world goes back to "normal" things will have shifted. Many customers may no longer wish to rush to a crowded mall to find what they want when they have experienced the ease and joy of shopping online. There is no better time than now to invest in a way to sell your products and services online.
2. Open up to a bigger, even an international, market
Small businesses were traditionally as large as their market would allow. Growth can come at a huge expense when delivery, rent, logistics, staff etc come into play. Taking your business online means that a product from a one horse town which can only be purchased at the local cafe has the potential to become an international sensation. This applies to digital products and services as well. Currency conversions make the international market an attractive prospect for South African businesses. Turning your business into an online store with a payment gateway (we often recommend Payfast) to support international currency allows you to sell your services to customers all over the world.
3. Online store overheads are relatively low
Setting up an online store or ecommerce business does come at a cost. You will need to design and develop your online store and then host it monthly. Your store will need to be kept updated and possibly changed should anything not work according to plan. You will also need to find ways to advertise and promote your website. These costs are minimal when compared to the cost of renting and running a retail space.
As a startup online store there is no need for fancy office space, impressive signage or even branded delivery vehicles. You can manage your sales, invoicing and customer service from wherever you are. A trusted shipping partner can professionally handle your deliveries and should you choose a drop shipping solution, even the warehousing costs are diminished.
Ecommerce's low overheads comes with an added benefit. Selling your own product directly to your customers allows you to charge the full retail price and earn the full profit.
4. Data, data and more data
Ecommerce sales figures are instant and come with additional information to help guide your business decisions. The data gathered from online shopping gives insights into your customers interests, purchasing journey, habits and past purchase history. Real life data and insights you can use to make your store better.
Online shopping also gives you direct access to your customers with their email address and contact details. Now you can continue the relationship after their first purchase, cashing in on customer loyalty.
We have long believed that online business is the way to go. If you had been thinking of making the move to ecommerce before, now is an excellent time to make the investment and move your business into the digital future.

Talk to us