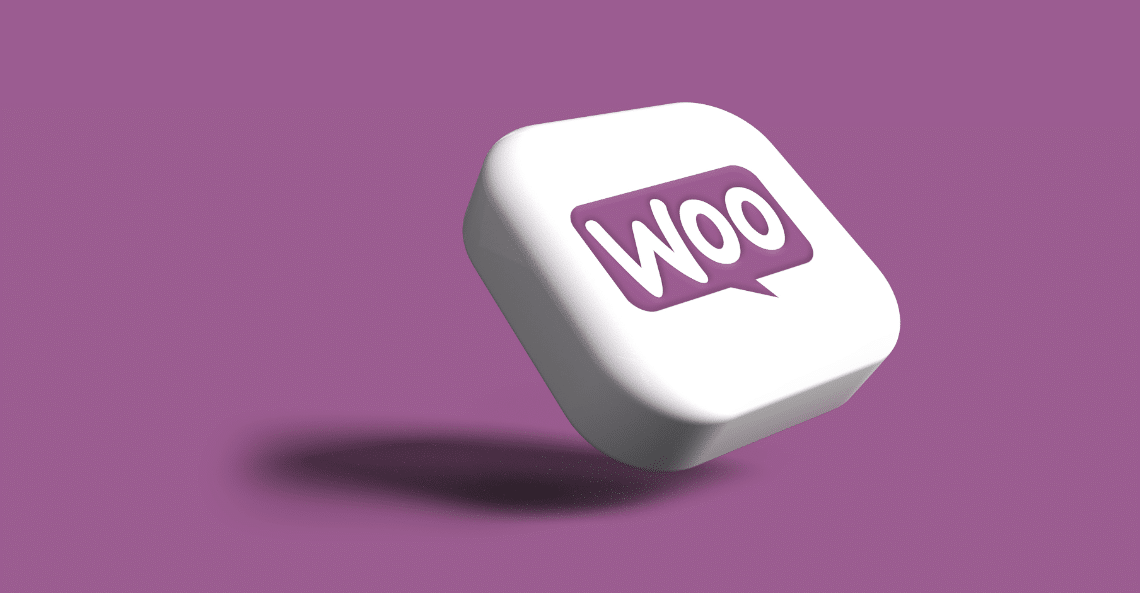 How to sell stuff online with WooCommerce
Physical brick-and-mortar retail stores still have their space (excuse the pun) worldwide. However, a lot has changed, especially since COVID when people got used to not having to go to public places. An increasing number of people prefer to shop online. Having an actual shop where people can purchase products (or receive a service) may still work for some of your customers, but you might be missing out on other potential customers who prefer online shopping. Is it time to invest in turning your business into an online store? If you want your business to experience growth, expansion and increased revenue, then you must figure out how to sell your stuff online. WooCommerce makes it so easy to do just that. Let's look at why and how you should sell your stuff online, as well as why WooCommerce is the best ecommerce platform.   
Why should I sell stuff online?
The answer to this question is quite simple: because your market is shopping online. If your product cannot be found online then people can't purchase it. There are so many pros to having an online store:
Extend your market reach

– with a physical retail store you are limited to selling to people in the area, but with an online store you can sell and ship your products countrywide, even worldwide. 

Cost-effectively expand your business

– instead of investing a large amount into opening multiple physical stores in various places, it is a lot easier and cheaper to open one online store that ships your products to countless locations.

Reduce risk

– opening more stores or changing anything in existing stores involves plenty of gambling, but things are easier to adjust on an online store.

Improve customer service experience

– you need to make it as easy and convenient as possible for customers to engage with and purchase from you. 
How do I sell stuff online?
The short answer is: with WooCommerce. The long answer is: by following a strategic process. Let's take a quick look at the steps you should take when pursuing the idea of selling stuff online.  
Research, research, research

– ask lots of questions and get as many great answers as possible. Take your time to understand the intricacies of your market and make sure you do a thorough analysis of your products. Most importantly, use what you discover to inform how you build your online business.

Determine how you're going to sell online

– your research should help you decide which of these online selling options best suits your customers and market (you can choose all three if you want to):

Online marketplaces, e.g.

Takealot

,

Amazon

and other platforms enable you to sell your products to an already-established market. The downside is that they take a cut of your profits and give you little control over how your products are presented.

Social media platforms, e.g.

Instagram Shopping

and

Facebook Marketplace

allow you to showcase, advertise and sell your products simultaneously. However, it's not the main purpose of a social media platform.

Your own ecommerce website. This is our favourite option because it gives you complete control over your store, especially if you have a

WordPress

website and use

WooCommerce

as your ecommerce solution.

Ready, aim…

– it's important to spend plenty of time deciding who your target market is and where you are going to ship your products. This will inform your marketing and SEO strategy.

Create content

– this is often the hardest part. It's going to take time and effort to get great product photos, load stock items and write compelling copy and product descriptions.

Get a domain

– this is often not a straightforward decision as your preferred domain might not be available, or it might be available but at a very high cost. Don't rush this – make sure your domain URL is simple, makes sense and is short.

Start building

– once you have all your ducks in a row, it's time to start building your online store so that you can start selling stuff online.
How do I sell stuff online with WooCommerce?
When it comes to building an ecommerce site and selling stuff online, we prefer to use a WordPress/WooCommerce solution. WooCommerce is our choice for a number of reasons:
It's simple – the easy editor and drag-and-drop functionality make it a breeze to build a site with no need to code. 
It's open – both WordPress and WooCommerce are incredible open-source tools, which give you control of your online store.
It's scalable – it can grow as your business grows. Yes, it can handle the increase in traffic. And yes, it can handle international expansion. 
It's integrative – WooCommerce smoothly integrates with most of the reputable CRM, marketing, accounting and stock management tools. 
It's flexible – you can do just about anything you dream of on a WordPress WooCommerce online store. If a tool doesn't exist yet, then you can just get a developer (

like us

) to build a custom solution for you.

It's community-based – there are loads of resources, groups and events available to help upskill you on your WooCommerce journey. 
Let's go through the simple step-by-step process of building a WooCommerce website:
Get hosting

– it's important to choose a reliable hosting provider that can successfully offer you the 4 S's: speed, scalability, support and security. And

yes, it needs to be a WordPress hosting provider

.

Set up WordPress and WooCommerce

–  it's so easy to get going with the WordPress and WooCommerce wizardry tools that help you get started in no time. 

Select a theme

– there are MANY design and layout combinations to choose from.

Create pages

– start fleshing out all the pages you need on your site, e.g. home, about, FAQs, blog, contact, cart and checkout.

Add products

– go wild adding products, descriptions, categories, tags and photos. You probably have a good idea by now of exactly what you are selling, but

here are some ideas of what you can sell online

.

Set up payment gateways – 

it's important to offer shoppers various payment options, but no matter what option is selected, the payment process must be safe and secure.

Decide on shipping options

– you need to figure out what your shipping strategy is going to be.

Stock management

– it's pivotal that stock is effectively managed and constantly synced.

Establish a customer service strategy

– it is key to understand exactly how you're going to engage and communicate with your online customers BEFORE you even start selling.

Put security measures in place

– there are a number of things that must be done to ensure your online store is kept safe from security threats.

Launch your online store

– once you've dotted all your i's and crossed all your t's, you can start selling stuff online. But make sure you

do these things after launching a new WordPress website

.

Market your online store

– you may have the best online store, but if people don't know it exists then you will never sell stuff. It's fundamental to have a marketing strategy. This will most likely involve elements like SEO, email marketing, social media and Google Ads.   
Ready to sell stuff online with WooCommerce? We'd love to help you get your online store up and running. Get in touch with the Flicker Leap team to discuss your ecommerce ideas and requirements. 
Perhaps you've diligently followed all of these steps, but you're still not successfully selling stuff online. To help you find success, we've put together a list of 40 essentials of a reputable online store. Our experienced team also offers consulting services to help clients navigate the complexities of the ecommerce world. Email [email protected] to set up some time with us.
Yes! I have an idea and I need your innovation to turn it into an online store invention!