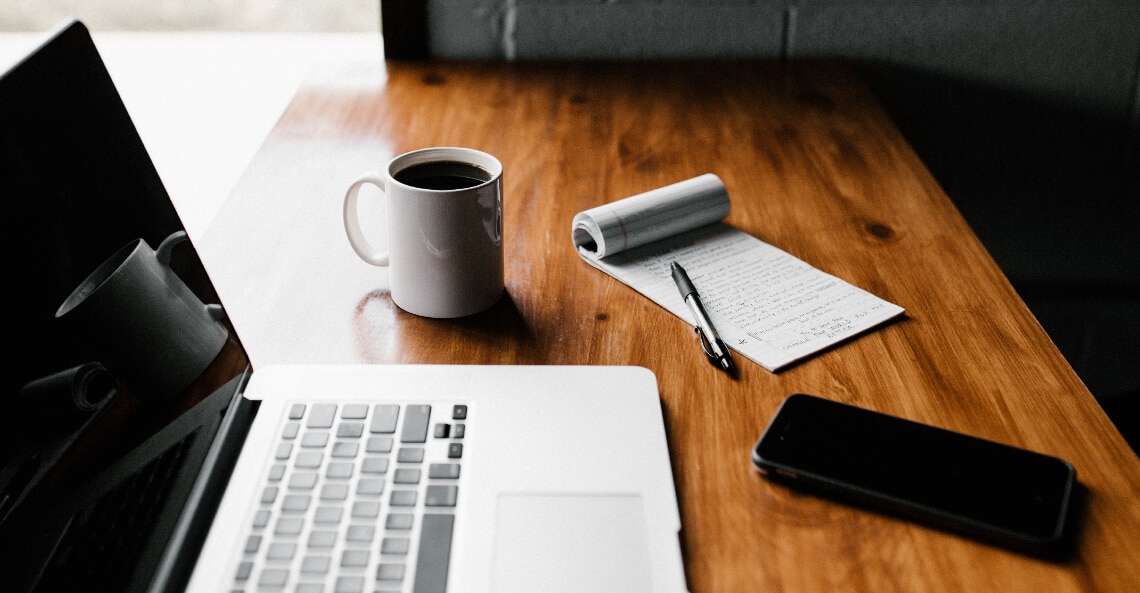 Why blog? 5 benefits of adding blog articles to your website
More often than not, the main reason why a business doesn't blog is because "there isn't time". However, we believe that once a business understands the value of adding strategic, valuable and SEO-driven content to their website then they will view the time it takes as an investment rather than a waste. Often, blog content is described as free marketing, but if time is money then blogging will cost you. But it's certainly a worthwhile cost once you begin seeing and experiencing the positive results. We live in a world that demands instant gratification, which blogging doesn't offer. Blogging is often referred to as organic marketing because it grows over time. Why blog? Let's take a look at some of the many benefits of adding blog articles to your website.  
Why blog? 5 benefits of adding blog articles to your website
1. It increases visitors
Whether you have an online store or not, every business wants more people to go to their website. The more traffic your website has, the more likely they are to purchase products or services from you. Yes, you could throw a lot of money into Google Ads. The problem is that whenever you stop doing so, the traffic also stops. Alternatively, every time you add a blog article to your website, it's another indexed page on your website that will increase your chances of showing up on search engine results pages (SERPs). Google and other search engines pay particular attention to websites that are actively updating their content. As you continue adding blog articles that are relevant to what your market is searching for, the more likely it is for your business to be presented to them as a solution to their problem.    
2. It increases leads
Getting traffic to your website is the first step. The second step is trying to turn these visitors into leads. A straightforward way to do this is simply by including a call-to-action (CTA) button or banner in every blog article. This calls visitors to take some kind of action, for example, receiving a quote, downloading an ebook or registering to attend a webinar. More often than not, these things will not cost the visitor anything other than providing their contact information. In this way, a visitor becomes a lead. Not all visitors will become leads, and the user journey is sometimes a little bit more complicated. However, every visitor is exposed to your business and learns a bit more about the specific product or service you offer. 
3. It increases expertise
As mentioned, adding blog articles can take a while because of the time-consuming nature of research, formulation and writing. The more one writes, the more one learns and grows. Writing increases expertise on topics. Imagine if everyone in your business researched and wrote business-relevant articles – from the receptionist to the CEO. Every employee would become an expert in the products and services the business offers. Not only that, but visitors reading your blog articles will come to view your business as being an expert in your field. And everyone trusts an expert.
4. It increases backlinks
One of the factors that search engines consider when ranking sites is backlinks. Backlink building is hard though. However, if you continuously offer high-quality articles that are pertinent to your field or industry then more people are likely to reference them. In other words, they include the links to your blog articles on their websites and social media channels. This tells Google and other search engines that your website is offering valuable content. This also helps establish your business as an authoritative, trustworthy expert.
5. It increases long-term results
We often remind our clients that blogging will draw traffic to your website for months and even years to come. SEO is, in fact, a long-term investment. A blog article is not like a flyer that gets read once (if at all) and promptly thrown away. An article on your site will continually be shown to users who are searching for the very answer you give them. So as long as you're adding content that is timeless, relevant and helpful then your business will keep popping up on SERPs. You can even monetise your blog by exploring affiliate programmes that make sense for your business. When this is done successfully, you can continue earning extra money over time simply for referring people to other brands that your business partners with. 
Have you seen the light? It's time to start writing a blog post. If you'd prefer to outsource the writing bit then get in touch with the Flicker Leap team. We'd love to get you started on a content creator package that ensures your website has fresh, relevant content every month. 
Looking for a digital solution?