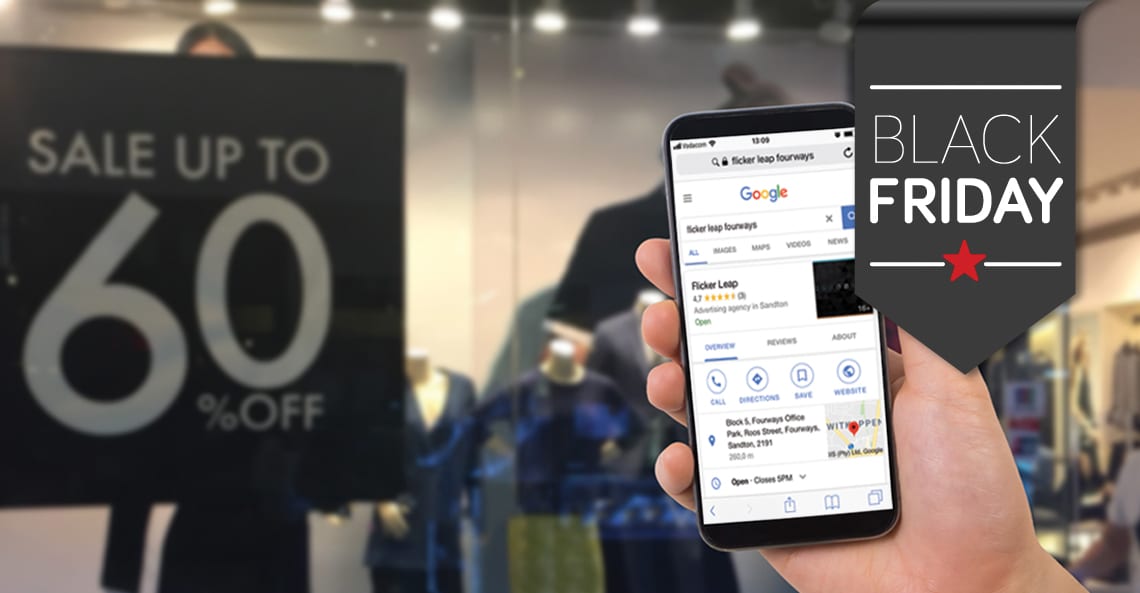 Update your Google Business profile for Black Friday
9.
Update your Google Business profile for Black Friday
Is your Google Business Profile up to date for Black Friday?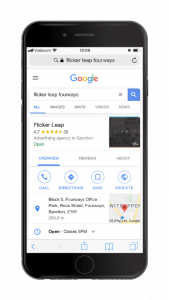 Did you know that most people who are going to make a purchase do so by first searching for more information about it1? So, as a business, there are two questions that you should be asking:
Where are we in search results?
How can we get people who see us online into our stores?
Fortunately, Google has sought to make answering these two questions as easy as possible for your business.
"Make it easy for people to find your local business with your free Google listing." – Google Business
With Google Business, it is possible to create a listing that appears in both Google Search and Google Maps search results. The purpose of these listings is to drive customers to your stores. Best of all, this is a free service provided by Google for businesses.
Why is a Google Business Profile important for Black Friday?
Promotions
Black Friday is all about specials. To make your specials stand out and to help inform your customers about them, you can add store-specific promotions as "offer posts" to your store's profile. These offers will be displayed as part of your store's profile in search results and help drive people to your physical and online stores.
To make the most of Google Business "offer posts", you need to plan in advance. Here are some things to consider:
Which specials do you want to promote?
Why do you want to use those specials? Are they loss leaders to get people in to store so that they can purchase other goods or are you trying to clear old stock?
What is the call to action for your post?
Do you need any special artwork or copy made for the post or can you use existing content?
How long do you want to run the post for? On the day, over the weekend or before Black Friday?
Is there a specific coupon code for the special?
Is there a website landing page where people can purchase the special or is it only available in-store?
Shopping hours
Your Google Business Profile includes your store's operating hours. If you are making use of extended business hours for Black Friday it is very important that you update your operating hours. The last thing you as a business owner want is for customers who have searched for your store's operating hours to be turned away because they think your store is closed at the time they want to go to your store.
You can update your Black Friday operating hours on your profile by adding a new date to the Special Hours section of your profile.
Store information
While you update your Google Business Profile, it is worth checking that all your other profile details are up to date.
Is your physical location correct and does the "pin" on the map land in the right place?
Is your phone number correct and is there a trained person ready to answer it?
Is your website address correct?
Is your business description up to date?
If you have more than one store, are all your store locations up to date?
Are your logo, cover and general business photos up to date?
If you are not sure how to create or update your Google Business Profile, give us a call and we will be happy to help.
1 Verhoef, P.C., Neslin, S.A. and Vroomen, B., 2007. Multichannel customer management: Understanding the research-shopper phenomenon. International journal of research in marketing, 24(2), pp.129-148.
Yes! I have an idea and I need your innovation to turn it into an online store invention!