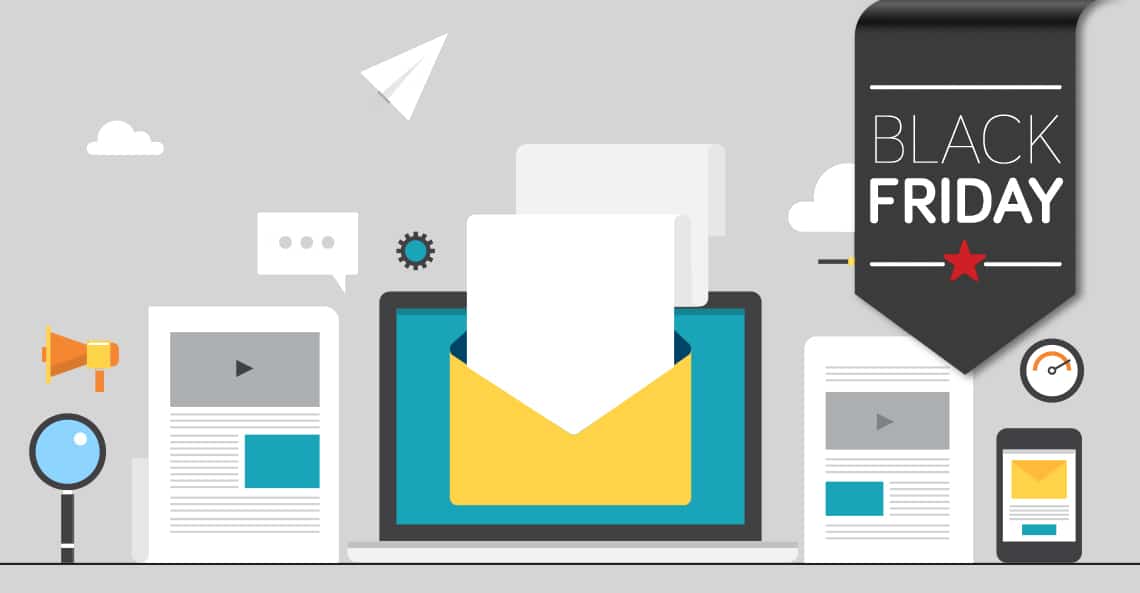 How to increase your Black Friday database
3.
How to increase your Black Friday database
If people don't know about your Black Friday deals then they will visit every other store on Black Friday, except yours. If that happens you will be calling it Blue Friday. Whether you have a brick-and-mortar store or an online store, you are going to want to offer your customers something… anything… on Black Friday. You would be crazy not to! The key to a successful Black Friday turnover is letting as many people as possible know why they should visit your store. So let's look at how to increase your Black Friday database.
Before we jump in, let's clarify that your database can include any type of contact details. You may want to focus on mobile numbers so that you can send SMSes; email addresses so that you can send emails; courier or postal addresses if you want to send something physical or printed (for the super organised companies); or a combination of all three. But how do you get this valuable information from people?
Five ways to increase your Black Friday database
1. Ask for details in-store or online at checkout
We often forget the old-school ways of collecting customer information like simply asking them for their details when they visit your physical or online store. Perhaps think about having some signage at your tills: "Do you want to be among the first to know about our Black Friday deals?" Guaranteed you'll have more than a few eager people willingly give you their details. For an online store, perhaps have a dedicated block on your site or pop-up on checkout that takes people to a form on a specific landing page that they can fill in if they want to stay in the loop.
2. SEO advertising
For some time before Black Friday, why not run a specific SEO ad campaign that ensures your store tops the search charts? There will be many bargain hunters actively searching for ways to learn about Black Friday specials, so if you're clever with your keywords on your website and blog then you can rank higher on commonly searched terms over the Black Friday period. Once you have someone's attention, get them to click through to a contact form on your specific Black Friday landing page.
3. Collect information at events
If your company frequently hosts events or attends trade shows then it is the perfect opportunity to collect visitor's details. The same goes for online stores that host webinars. Let people know that you will be having great Black Friday deals and people will sign up in a jiffy to be in the know.
4. Promote on social media
Why not mention on your social media channels that you'll be having some super savers on Black Friday? For example, "Hey you. Don't miss the news on our Black Friday deals. Sign up now." Put a little money into boosting these posts and you're sure to have a long list of new details. You could even run a competition whereby people can enter to win something by subscribing to receive your news.
5. CTAs on employee's email signatures and your website
Start making it known that you'll be having amazing Black Friday promotions by including calls to action (CTAs) on every single email that every single employee sends. Adding banners on all employee email signatures and on your website, which click through to a contact form, is yet another easy way to add a few more people to your database.
Well, there you have five straightforward ways to increase your Black Friday database. Essentially, the easiest way to get something (like people's phone numbers, email addresses and physical addresses) is to ask for it. Now remember, if you tell everyone you're going to let them know, let them know. If you say you're going to have great deals, have great deals.
Need help managing your Black Friday database? Give us a shout.
Yes! I have an idea and I need your innovation to turn it into an online store invention!