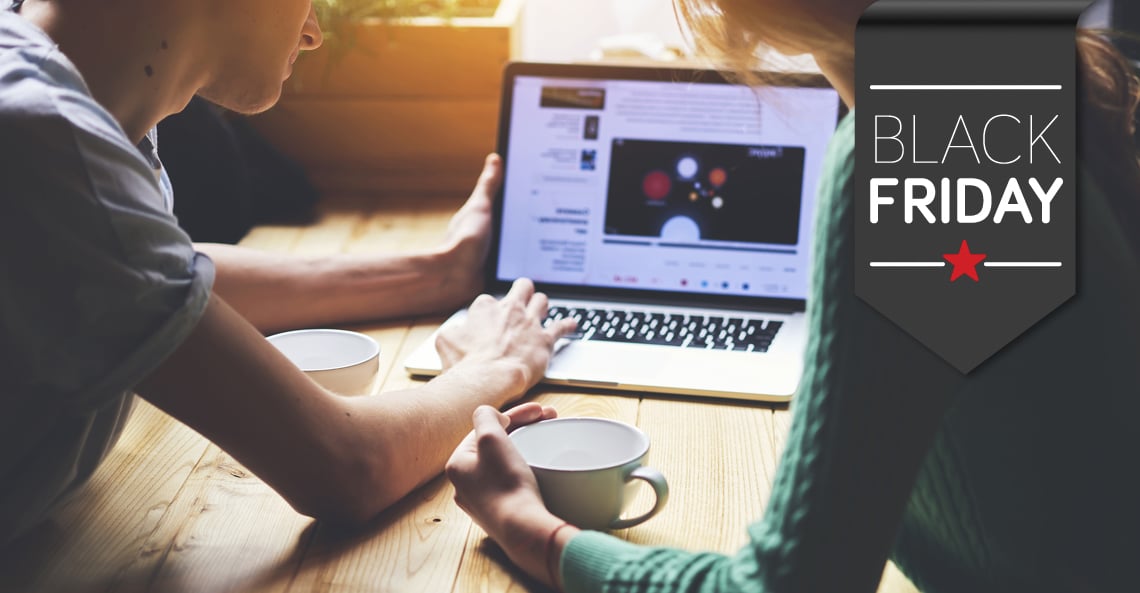 Black Friday video marketing tips: promote your deals
6.
Black Friday video marketing tips: promote your deals
Video marketing can be impactful for any business. Videos are especially powerful on social media. Mobile devices are where the majority of social media users access the content, as it's on-the-go and easy to access. Anyone can create a video, but the creativity behind the video is what matters. Black Friday is a very popular time for businesses to capitalise on customers' spending. So why not try your hand at some Black Friday video marketing? There will undoubtedly be tons of Black Friday sales featured on social media, so if your campaign is not exciting and doesn't capture customers' attention then your sales may not flourish.
Getting your Black Friday video marketing ideas
Research is important and watching what other marketers from successful brands are doing is a good idea.
Don't sleep
Most shoppers will start thinking about the holiday season in September or October. Thinking about your business strategy in November will not help you at all. Rather start getting everyone excited about what you will be offering on Black Friday and give teasers ahead of time.
Short is sweet
People can move away from a video with a quick swipe of their finger. You'll want to keep your audience motivated to keep watching your video. The video needs to be short and to the point, but still creative. It has to offer value and keep the viewer hooked until the last second.
Black Friday video marketing: 3 ways to promote your deals
You've filmed your video, it's edited and now you need to start promoting your video. You want to get people to watch your video, not only because you worked hard on it, but because people won't know about your Black Friday deals if they don't watch it.
1. Send it in an emailer
Do you have an email subscription base? If you do, use it. Get your subscribers to watch the video to learn more about your Black Friday deals.
2. Post it on social media
There are many social media platforms that your business can use to market your video content. Platforms such as Facebook and Instagram are your best options for Black Friday video marketing. You can even promote the content that you use. There are other platforms such as X and TikTok that you can also use. Using hashtags with your content is super. Include a link or directly upload your video to the platform of your choice so you can start getting the word out. When your followers comment, remember to engage with them.
3. Put it on your website
This is very important. Your target market doesn't necessarily follow your business on social media or subscribe to your newsletter, so you'll need to capture them on your website. Post your Black Friday video onto your website landing page.
Don't be afraid to produce a Black Friday video for your business. It's all about creativity – the shorter the better. Think about all the Black Friday video marketing fun you will have.
Yes! I have an idea and I need your innovation to turn it into an online store invention!