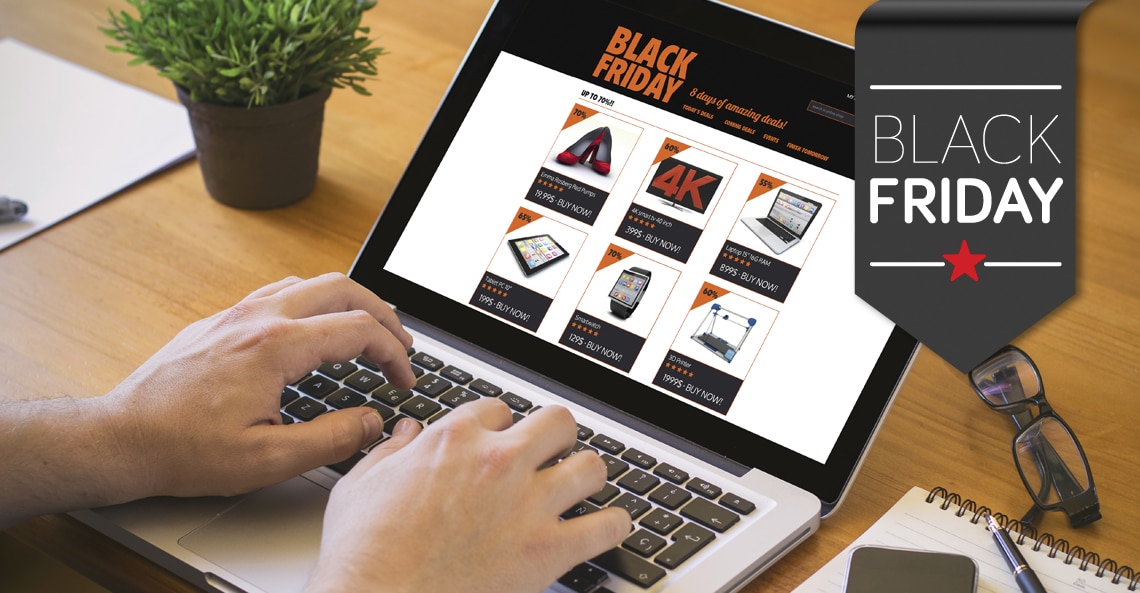 Online store changes to make before Black Friday
2.
Online store changes to make before Black Friday
We've got your servers prepared for Black Friday, and now we're going to highlight some online store changes you need to make before Black Friday. We're not only making sure your website doesn't crash during the mad rush, but we're also going to ensure your business doesn't crash either.
Online store changes to make before Black Friday
1. Prep your website
To help your servers out, you really want to make sure your website is optimised to handle the amount of visitors that will hopefully flood your website on the day. Here's a very short checklist of things that will help you (and your visitors) straight away:
Optimise your images – nothing frustrates a user more than having to load a 4MB image because you think it makes your website look pretty. Nothing clogs up server connections like 1000 users trying to load 2-3 4MB images on each page. There are a couple of free online tools that allow you to make images smaller, and even plugins for popular CMSs like WordPress that do it for you.
Cache your website – dynamic pages require server processing, which is the main cause of server outages when they're under load. Caching as many pages as possible frees up the server to only have to worry about the pages that need to process data like cart, account and checkout pages. Of course, you are still able to cache these pages using Javascript and various REST APIs.
Start small, scale up – it might be tempting to throw in an array of features on product pages like upsell products, cross-sell products, related products, other people purchased these products, etc. However, I'd err on the side of making sure you sell the product before trying to upsell every other product. Unless, of course, you know your servers can handle being able to dynamically present that (when it's uncached).
2. Open your support channels
People might rush around like crazy for the best deal, but it doesn't lower their expectation of great service and a great product. Making sure you open up the correct support channels will keep your users happy and the perception of your business positive. Here are a couple of support channels for you to consider:
Phone lines – this is the first active channel that I'd suggest. If you have the staffing, having a number that people can call is by far the most reassuring. Speaking to a real human with a human concern is really comforting. Be warned, you want to have dedicated people to this. You don't want people to not be able to get hold of you and you don't want your core staff being distracted by calls.
Live chat – this is the other active channel and it could be a good one. It has the benefit of knowing what the customer is looking at and a lot of people prefer the fact that they can send a message and carry on with what they are doing. That doesn't mean they don't expect a prompt response and the availability of live chat if it's shown to them.
Email/ticketed support – this allows for the ability to scale as automated responses can set expectations. You can respond when appropriate and when you have enough information – just make sure you respond.
Social media – if you're going to use social media as a support channel, make sure you're on the ball. Respond openly to complaints as much as you would with compliments. Like email support, this allows you to respond when you're ready to, but, once again, don't leave it too late.
3. Get your business ready
Is/are your payment gateway(s) ready? Make sure you have set up a payment gateway long before Black Friday and tested it out. If it breaks on the day this will kill sales for your business.
Are you ready to ship? Getting orders on Black Friday is great, but if you're only going to deliver a month later you might find a lot of people requesting refunds. Set expectations of when delivery will be made and stick to it.
Are you legally ready? Make sure your website clearly defines delivery policies, return policies and terms and conditions. This protects you from things like fraud. Getting a lawyer to write these documents might be expensive, but it's worth it (especially when one case alone could cost you more than the document itself).
These are just a couple of quick online store changes you need to make before Black Friday arrives. They're a good foundation to make sure you impress and keep customers.
Do you own an online store? What online store changes are you going to make ahead of Black Friday? What are you doing in preparation for the big day? Have you already started?