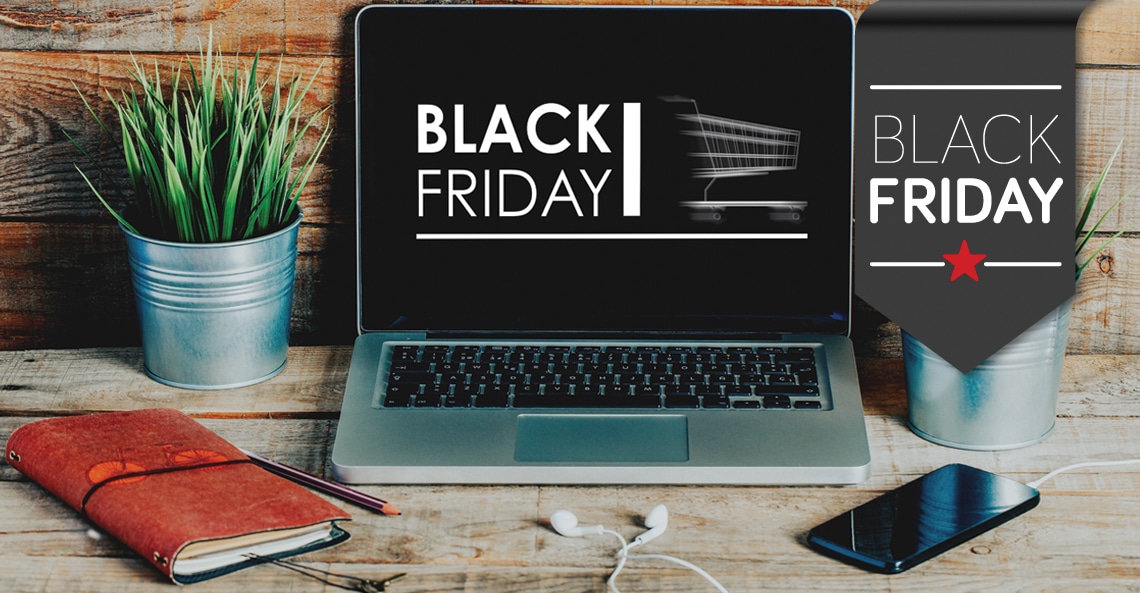 Black Friday website design ideas #FTW (For The Win)
5.
Black Friday website design ideas #FTW (For The Win)
A successful Black Friday campaign requires quite a bit of planning on all fronts, just BTW (by the way). We want to make sure you are not wishing for a TBT (throwback Thursday) when it does roll around. You want to ensure that the design and user experience on your website effectively drives online sales and/or encourages shoppers to visit your store. Here are some Black Friday website design ideas you can look at implementing this year to drive sales and increase revenue.
Black Friday website design ideas
Cre8 FTW – Create custom landing pages "for the win"
Once you have some awesome campaign creative ready to roll out across social, digital and print advertising, consider the place all your shoppers are going to continue their buyer's journey. Creating custom landing pages, which continue the creative style and campaign messaging, and even highlight certain products, you are establishing a simplified user journey for shoppers to quickly and easily find the specials or specific product they want to buy. And you can allow them to purchase with just one click, right there. You already have the whole "Black Friday" hype to create a sense of urgency. This is not a shopper who wants to research and shop around. They want it now, so give it to them! Creating your landing pages ahead of time will allow you to ensure your SEO is all ready for Black Friday.
Just a note – landing pages can help your servers out on this busy day as your traffic will not all be directed to your home page.
OOTD – Give your website a Black Friday "outfit of the day" design makeover
There is a range of design elements from the very subtle to the very bold, which you can employ to ensure you close deals during your Black Friday sale. Changing your site to all black is subtle but WOW! You could change your CTA colours to match your campaign colours or even look at a special variation of your logo just for the day. Bring in the balloons, bunting and confetti! It's a sale, so make it feel at least a little festive.
FOMO – Use the "fear of missing out" to drive sales by adding a countdown timer
This is a great design feature on a website to get your current site visitors excited and talking about your store. And it works the other way too. Once Black Friday hits, you can count down the time until your sale ends. Driving urgency is proven as an effective way to seal the deal. Here are some reasons why this little sales gimmick works.
Hope these Black Friday website design ideas get you on the right path to a successful day of sales wins. If you would like to chat about implementing any website design ideas, send us a DM (direct message) and we can chat about making your Black Friday dreams a reality.
#BFN (bye for now)

Talk to us