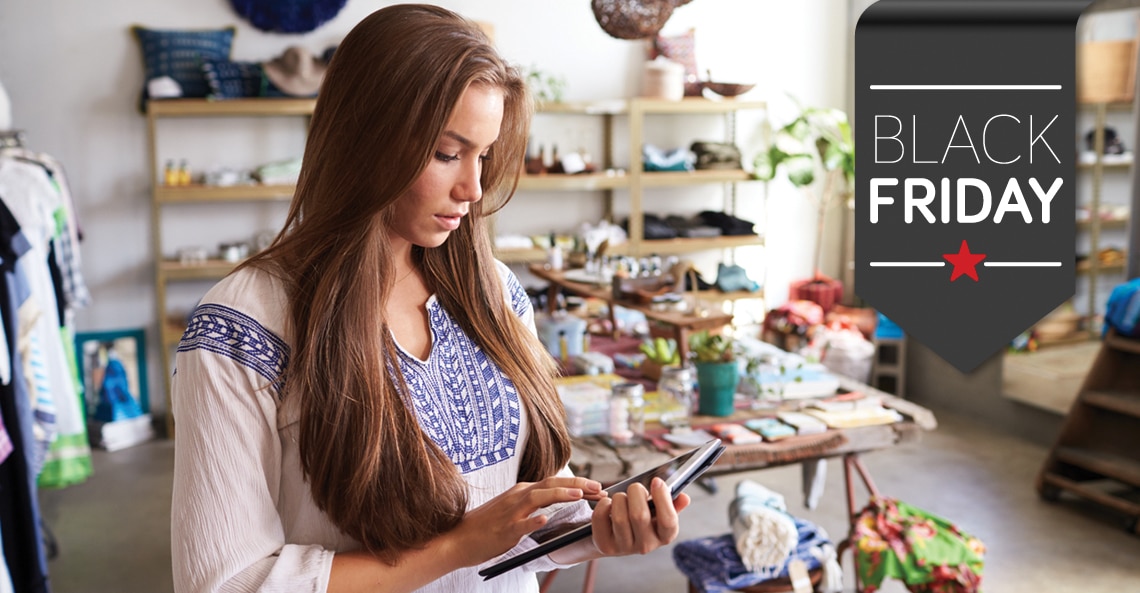 Black Friday social media tips for businesses
10.
Black Friday social media tips for businesses
Black Friday is one of the major shopping days of the year just before Christmas. Many people will wait for this particular day to start tackling their Christmas shopping list, and of course, it's a bonus when you can get the items at a bargain. Social media is a great marketing tool to use to advertise your Black Friday specials, and get your company ready for the big day. Let's look at some Black Friday social media tips for businesses.
6 Black Friday social media tips for businesses
1. Get organised
This is very important. It's a great start to ensure your customers are aware of your Black Friday specials. Update your profile pictures, banners, bios, descriptions and links to reflect your Black Friday, and even your Cyber Monday, promotions. Think about pinning a tweet or Facebook post on your profile announcing the best deals.
2. Create hype
Hyping up your products is also a goodie. Create a sense of urgency with your audience around your products and specials for Black Friday. Words like "hurry"; "limited time offer"; "save today" or "now" get people to think something is limited and usually get customers to take immediate action. But remember, there is a fine line between overdoing it and making sure that your message is not falling on deaf ears.
3. Gift guides
You can make it easier for your customers to find what they want by creating a series of gift ideas. This will give them an extra nudge to purchase gifts for family or friends. Create awesome gift ideas, group the products together, and take a picture or video of the products. Your post can go along the lines of "Best gift to get your boss", "Gifts your best friend will love" or "Best for your mum". Think about promoting/sponsoring/boosting the posts on social media, and target them at the specific audience you have in mind.
4. Hashtags
Use hashtags with your posts, as this will help your audience find your promotions. There are usually several hashtags that get used by other retailers and that tend to trend. Do your research and make sure you use the correct hashtags to get traffic to your posts, and ultimately onto your website and into your store. Here are some ideas.
5. Emotions are your friend
Humans can get emotional. Evoke those emotions in your audience. Get them to feel because when they feel, it will lead to them wanting to share their emotions with friends and family – that is what we want. The more they chat with people about your brand and specifically your Black Friday specials the better. Tug at your audience with emotions like interest, joy, amusement, delight and inspiration. You could crack it with the correct emotion, and your post could go viral.
6. Timing is everything
Check out Hootsuite or Sprout Social – social media scheduling platforms you make work for you. Scheduling your posts in advance allows for your content and design to have the same feel. This prevents you from stressing about what to post next, and affords you more time to monitor your posts and respond promptly to any target audience feedback.
These are just some tips that will assist you with your Black Friday social media audience engagement – one of the busiest shopping days of the year.
Yes! I have an idea and I need your innovation to turn it into an online store invention!