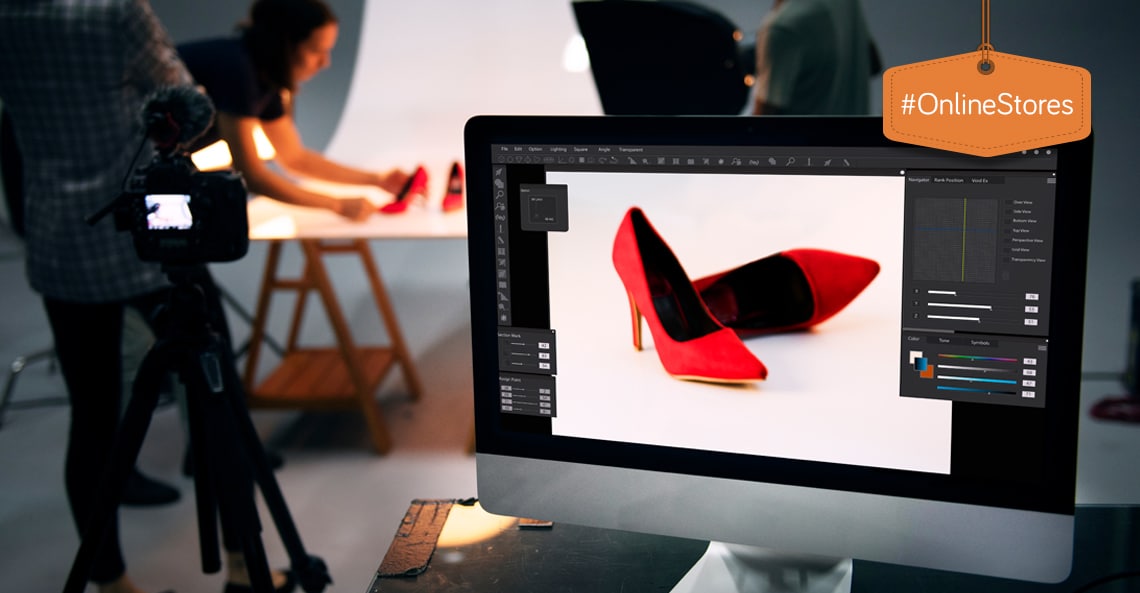 How many product shots do you really need?
3.
How many product shots do you really need?
Does having multiple product shots really make a difference on an online store? The answer is… of course it does! If you haven't figured it out yet, product shots basically sell the product for you. Before people purchase any kind of product, it's human nature to want to inspect it and get a feel of the product before spending any hard-earned money on it. Unfortunately, that's not an option when it comes to shopping online. What's the next best thing? Images.
Images play a vital role in maximising and converting an online sale, as it is the only visual representation customers have of the product. There isn't a specific rule on the amount of product shots you need to have per product, but a fairly good amount to have would be around three to seven images per product. The amount will depend on the product, as well as the product characteristics which would need to be considered, such as angles, size and colours. Essentially you don't want to leave too much up to the shopper's imagination.
Guidelines for product shots
Here are six golden rules to follow when it comes to having great product shots.
1. Keep it simple
As a general rule of thumb, product images are shot with a white background. This allows the focus to stay on the product and also solidifies your brand.
2. High quality images
Always use high quality images so that fine details are visible to the shopper.
3. Views of all angles
One of the top reasons why people opt not to buy a product at a particular online store is because of uncertainty and a lack of information. Providing images that cover all angles of the product could help to prevent this. It is better to provide shoppers with more information than too little.
4. Variation images
If a product comes in different colours, textures, sizes, styles, etc. then make sure you feature an image for all variations of your product. Look at this example on Yuppiechef, which showcases the different colour options for each kettle. It even has a video of the product.
5. Detailed images
A detailed, zoomable image is the next best thing to physically feeling the product. You must supply the clearest picture possible.
6. Context
Providing additional product shots with context provides an idea of how the product will look or be used in different real-life circumstances, as well as giving customers a sense of scale and size of the product.
Most importantly, have a strategy, apply these rules and allow them to guide you as to how many images you will need. Once you get this right, your featured product shots will be as good as gold.

Talk to us