Open Doors is an international organisation that approached us needing a new website for their South African operation. The solution needed to include an ecommerce platform, an interactive map, allow for various forms of donations and be entirely multilingual.
The priority was ease of use, as various information is added on a daily basis. Based on this, we developed a customised WordPress website and fully translated it into Afrikaans.
The "World Watch List" map allows visitors to view the 50 Countries where christian persecution is the worst. The map is interactive and give specific information on each country, along with an opportunity to donate.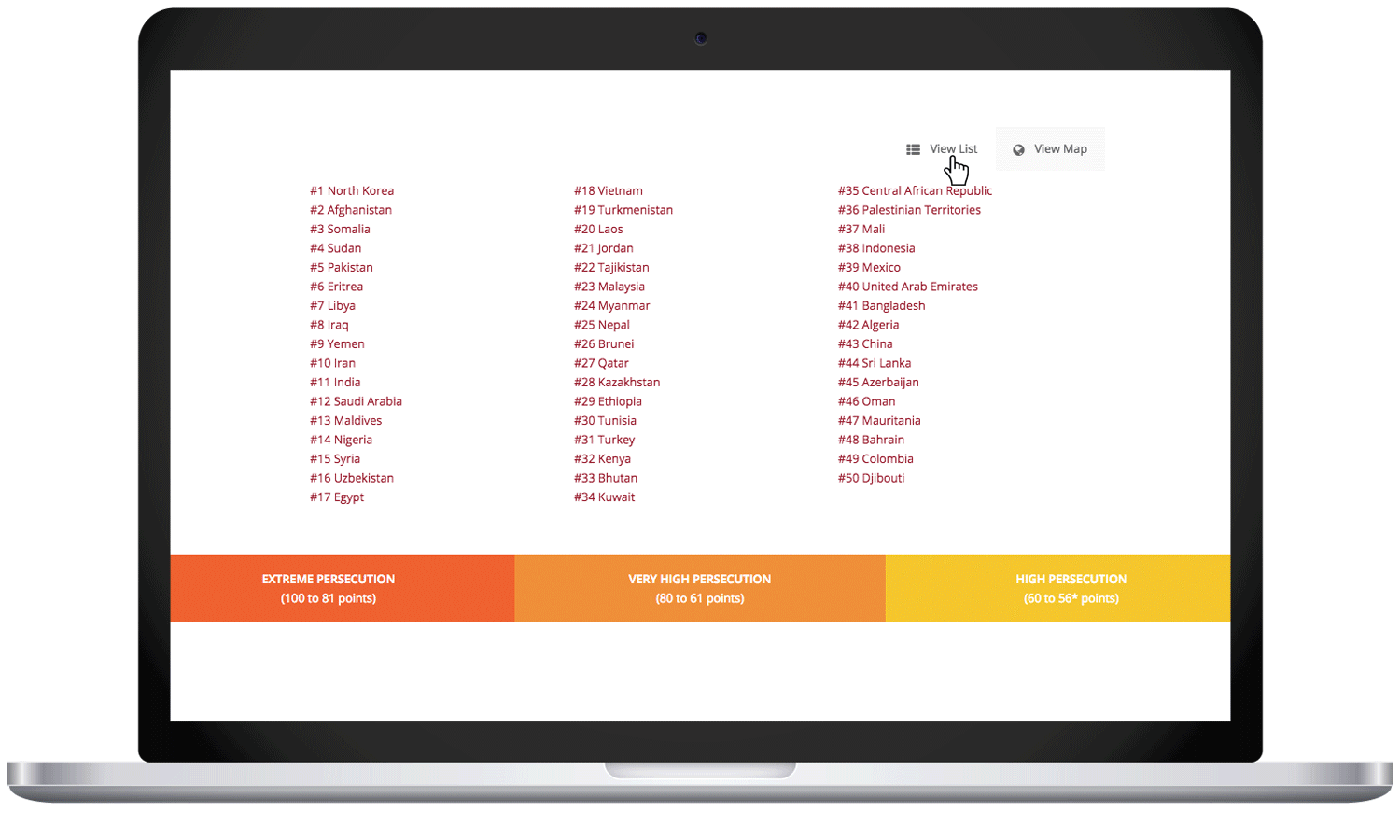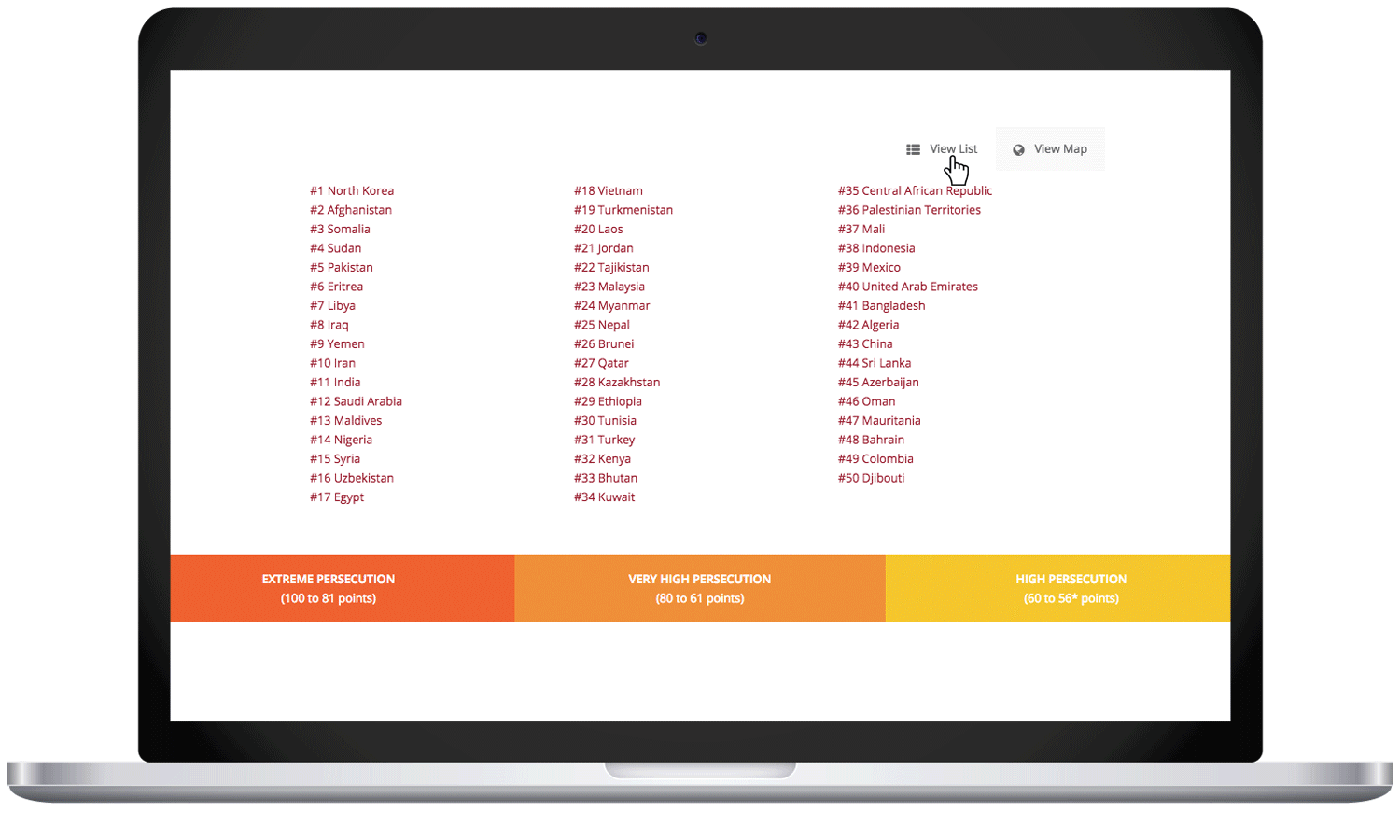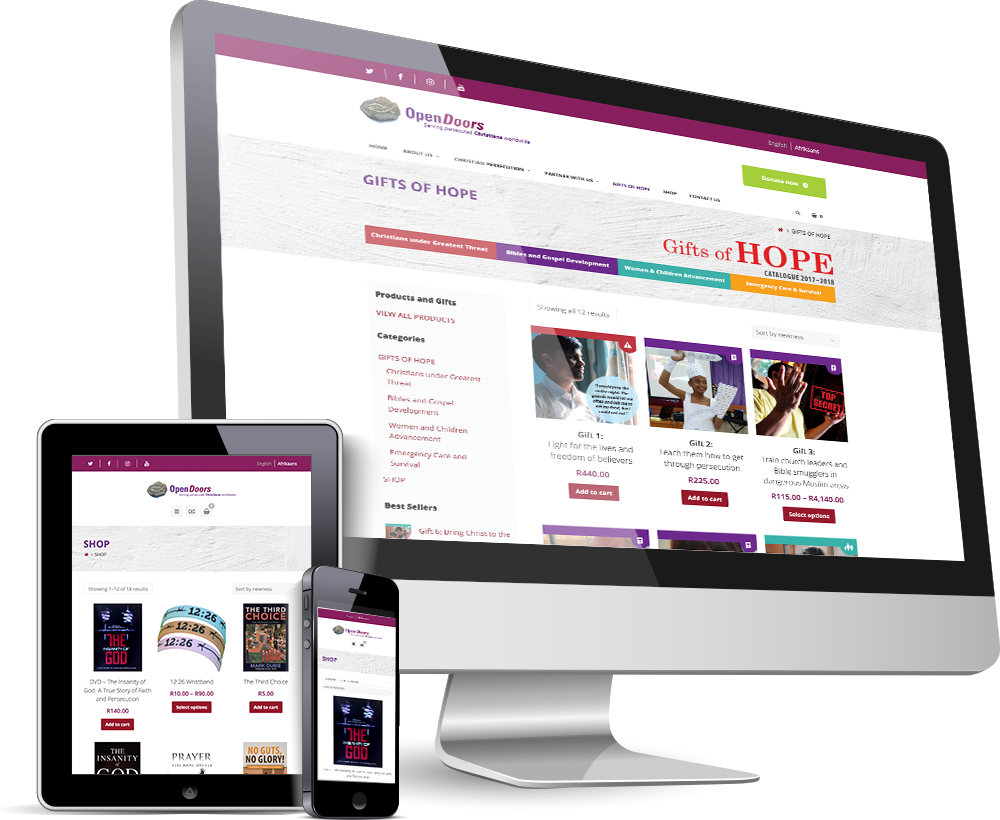 Responsive Ecommerce Platform
We created an online store with integrated payment gateways and shipping rules allowing Open Doors the opportunity to sell physical products, receive online donations and sell event tickets.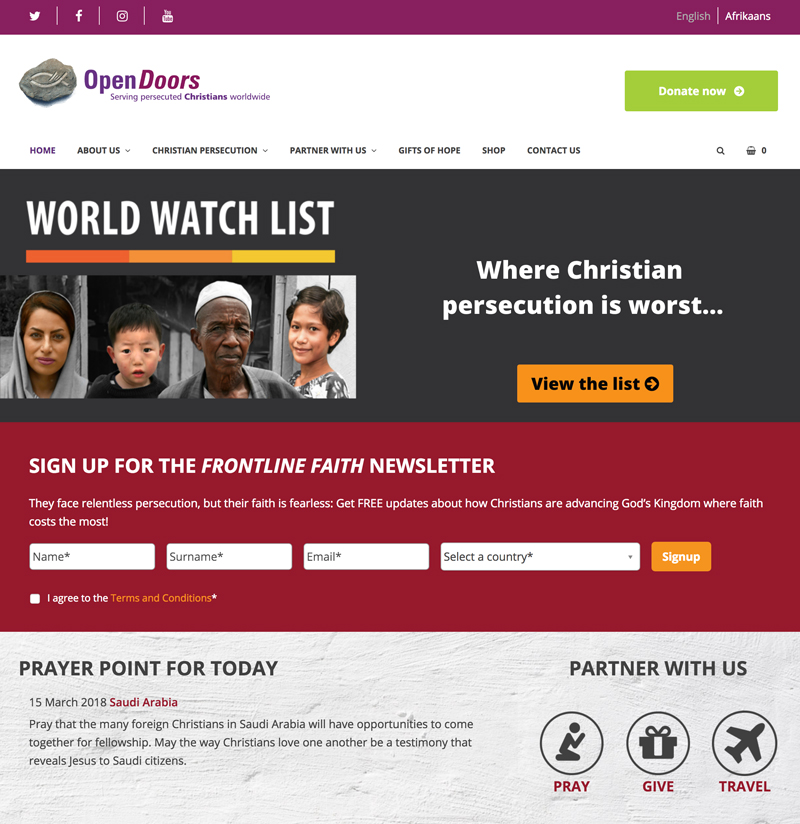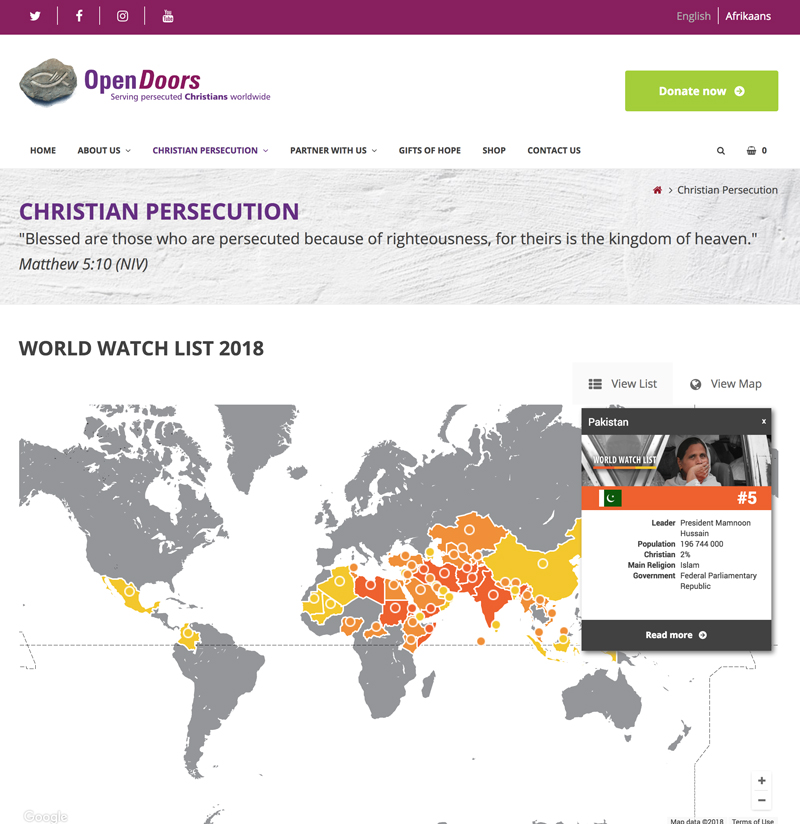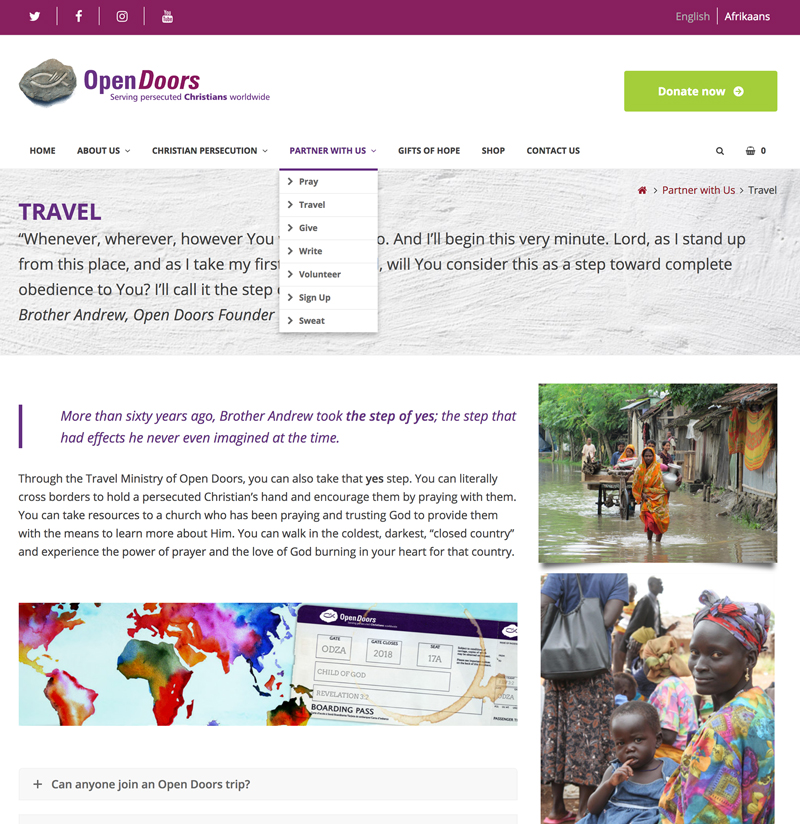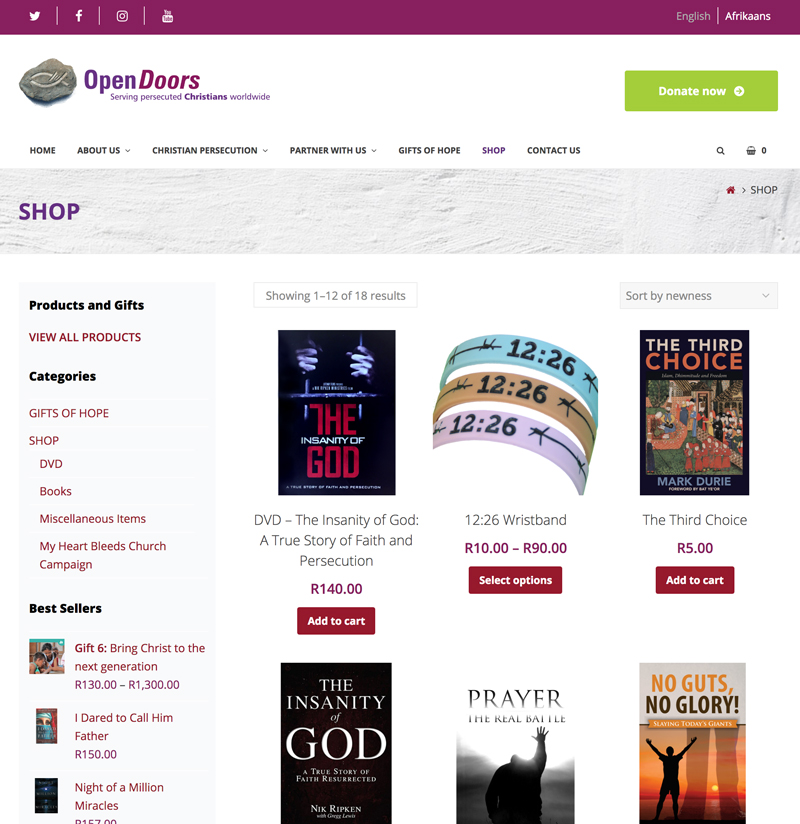 Why not pop in and let's discuss your solution?