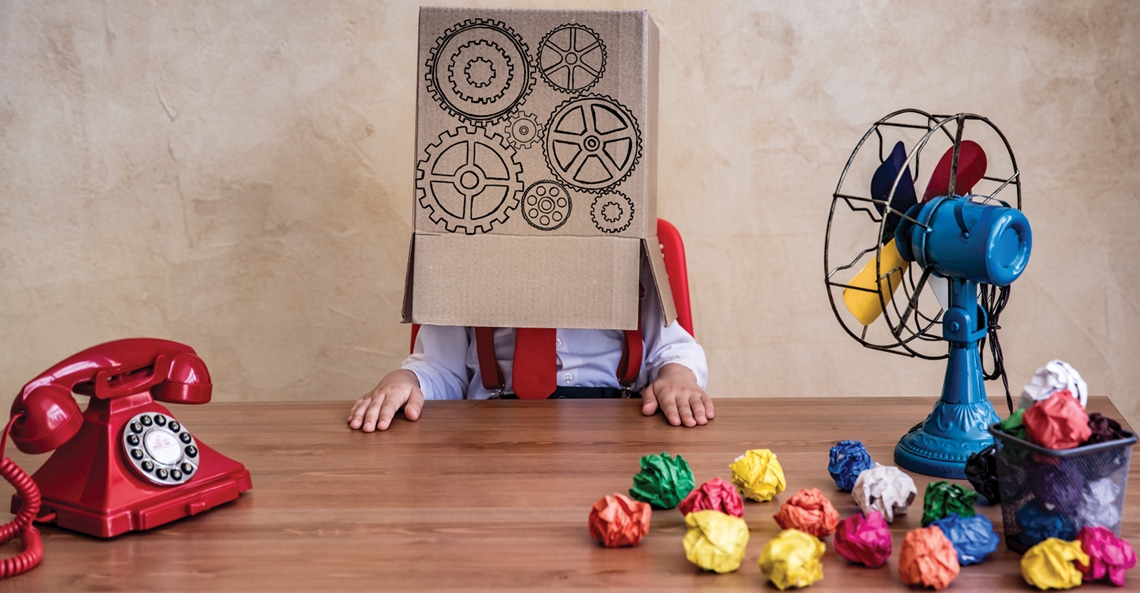 Think outside the blog article box to generate leads
Without realising it, we can assume that blog articles equals content marketing. In fact, there is so much more to content marketing than simply writing blog articles. I mean, if blog articles were all there was to content marketing then they would have called it blog marketing. Content marketing is all about content. What content are you providing your market with? Let's take a look at a few content marketing ideas (other than blog articles) that can help your business generate leads.
Generate leads with these content marketing ideas
Get quizzical
A lot of people like to test their knowledge (and then show it off). What better way to do this than with a quiz focussed on a specific subject? If your business is an expert in a particular area then why not help educate your market by sharing what you know with them. The idea is that by empowering your market they will come to your business when they are in a position to purchase your products or use your services.
A quiz is not only a fun way for your website visitors to engage with your brand, but it's also a great way to generate leads. With a quiz, you can gain some valuable insights about your market and receive their contact details for future marketing. The idea is that you provide the user with their quiz results (which they are no doubt curious to receive) IF they provide you with their contact information. It's a little bit like a ransom, but when done effectively a quiz can produce great results for your brand. At the same time as providing people with helpful information linked to your product or service, you are also planting a seed. The seed is your brand. As an interactive way to involve your market, you are not only generating leads, but you are also building relationships.
So how do you do it? Simply put together a few basic questions linked to the content you want to share. Multiple choice quizzes usually work the best. Don't make it too long or too complicated as you don't want to scare people away. Then get your developers to build the quiz on your website. Or even better, do it yourself by using a simple quiz maker. You can then promote your quiz by sending it via email to your database, posting it on all of your social media platforms (with a bit of boosting) and turning it into a Google ad.
Get filming
We all know that video is the best kind of content there is. Why not get your cameras out and start filming some helpful tips for your customers? You are in business because you are aiming to solve a problem, so use video to guide people towards the solution they are looking for. Everyone has time for short, entertaining clips that provide the answer to a question we have. How many times have you searched YouTube to find out how to do something?
The great news is that you don't need fancy, expensive equipment to film your help videos. You can even use your phone. The important thing, as always, is that you're working towards fulfilling a need or want that your market has. For example, if you own a DIY store and you know that your market is made up of keen DIYers who want to fix up their homes then you can film a series of DIY videos. In the videos, you can highlight the products that the DIYers will need to complete their projects and if you have an ecommerce store you can even encourage viewers to purchase the products then and there.
But how does this generate leads? Well, if they purchase online with you then you will gain their details as they setup an account profile. But if they don't then you can encourage them to subscribe to receive future help videos from your business. You could even ask them to fill in a short survey after watching the video, which would not only furnish you with details, but also insights about how you can improve your future videos.
Get talking
Similar to videos, why not start your own podcast? There are probably a few experts in your business who can chat in detail about a few topics that your market would find interesting. Alternatively, you can interview different people on topics linked to your business products and services. Just as there are an unlimited amount of blog article topics, so too are there endless podcast ideas.
The advantage of podcasts is that you don't need elaborate equipment, they don't have to be long and your market can listen to them on the run (usually travelling to and from work) or even while they are working on something else. And since you have captured your audience you can even slot in a few of your own "radio ads", which allow you to advertise any current promotions you may be running.
This generates leads as listeners will provide their details when subscribing to your podcast. You could also perhaps run a competition through your podcast, which encourages people to enter their details to win something. This is also a great research tool depending on the questions you want your market to answer. You can also link your podcast to another content offer. For example, you can get your listeners to go online and enter their details to receive a research report or summary based on the topic being discussed in that particular podcast.
Get writing
Another way to generate leads is to write. Beyond blog articles, there is so much more that you can offer your market. Your business has collected a wealth of knowledge over the years that you can share with your market. How about offering a comprehensive research report or a short book or a help guide or an elaborate checklist. The possibilities are almost endless.
These content offers will generate leads as you can ask people to complete their details on an online form before giving them access to download the content. And just like a podcast, you can use the content to also advertise other aspects of your business.
So you see, there is certainly more to content marketing than blog articles. Which content marketing ideas will you try to generate leads? We'd love to help you with your content marketing. Give us a call to discuss ideas.

Talk to us