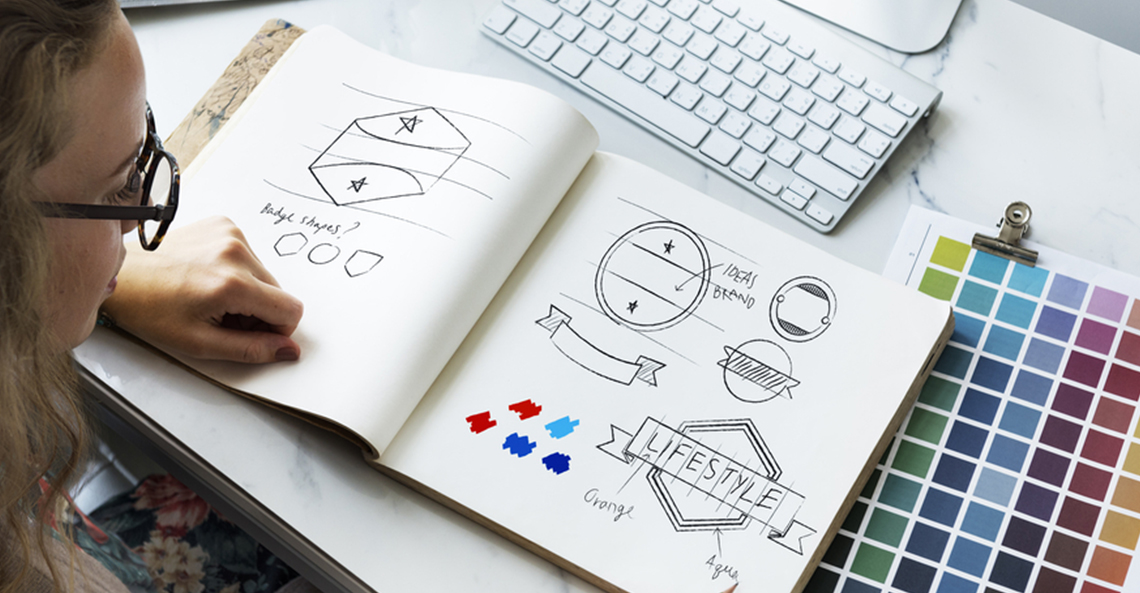 5 branding mistakes to consider when designing your CI
A new startup is exciting. You've found a gap in the market and you can't wait to fill it (and make some money in the process). You may or may not have seen something similar to your product before, but your job is to introduce the market to your brand and make sure yours is the one they choose. To be successful, you will need to consider and avoid the branding mistakes that startups commonly make.
What is a brand and why is it important?
BusinessDictionary defines a brand as a "unique design, sign, symbol, words, or a combination of these, employed in creating an image that identifies a product and differentiates it from its competitors."
It takes time to build a brand image, and the associated quality and trust with your customers. Every little thing you do with your startup is a brand building block.
One of the first decisions you need to make about your new brand is what your logo will look like. Whether you realise it or not, this decision will guide your brand image, the tone of your company and all of your marketing collateral moving forward. Basically, your logo is the basis which determines the success of your marketing efforts. So it had better be good! It is a good idea to get help with your initial strategy and to hire a graphic design agency to help you create your corporate identity. Keep in mind, and try to avoid, some of the common branding mistakes listed below.
5 branding mistakes to consider when designing your CI
Branding Mistake 1: Insufficient research
Make sure you know your competition, both locally and globally. Research what other brands in your sector are doing, learn from their brand mistakes, as well as their brand wins. Creating a brand which is similar to your competitors could result in your customers using their product by mistake (or a large law suite). Your research can help you identify elements which your potential customers will relate to. Research also enables you to make informed decisions around your brand rather than making decisions based on personal taste alone.
Branding Mistake 2: Following all the trends
Your logo needs to communicate your business as trends come and go. Creating a classic logo with just a hint of 'trendy' can stand you in good stead to build a brand that lasts. Having to reinvent a dated logo is costly in both monetary and branding terms. Trends are however a great place to look for inspiration to keep your brand fresh and relevant across print and online advertising.
Branding Mistake 3: Overly complicated logos
While your logo is the main element used to communicate your brand it is not the only element. Don't make the branding mistake of trying to cram too much into your logo. The icon, brand name, copy and tag line can all communicate what your business does, as can symbolism, use of colour, font and shape. But do you need it all? Aim for a logo that communicates the core essence of your business rather than each and every facet of it.
Branding Mistake 4: Inconsistency
Change is not something that brands thrive on. Decide on the formats and rules for your logo and brand up front and stick to them. Ensure that your stationery, website and advertising all look like they belong to the same brand. Find out why in the article Does my company's physical and digital stationery have to match? Keep your brand consistent by making sure you always use the right logo file without stretching it or manipulating it in any way. Use the right colours and fonts, and don't be tempted to change your branding or visual style with every comment or trend that comes your way. If you and your graphic designer (and possibly marketing team) have done the hard work in the initial brand development stage you are all set to build a strong, unified brand.
Branding Mistake 5: Misunderstanding your market
So you #love your new logo! Does your target market? The best way to answer this question – and avoid a huge branding mistake – is to ask them. Even big brands have been known to mess this up. Have a look at some big brand fails here. Before you spend time and money getting your brand out there, do a little testing. Check that you have not:
used a word which, how should I say this, has an 'undesirable' meaning in another language
accidentally landed on a logo that looks just like another brand
missed any negative connotations
created a brand that is simply not liked by your market
I hope this will help you avoid making some of these common branding mistakes when you design your logo and brand. If you have any brand or design related questions, please feel free to chat to us or post your comments below.
Looking for a digital solution?