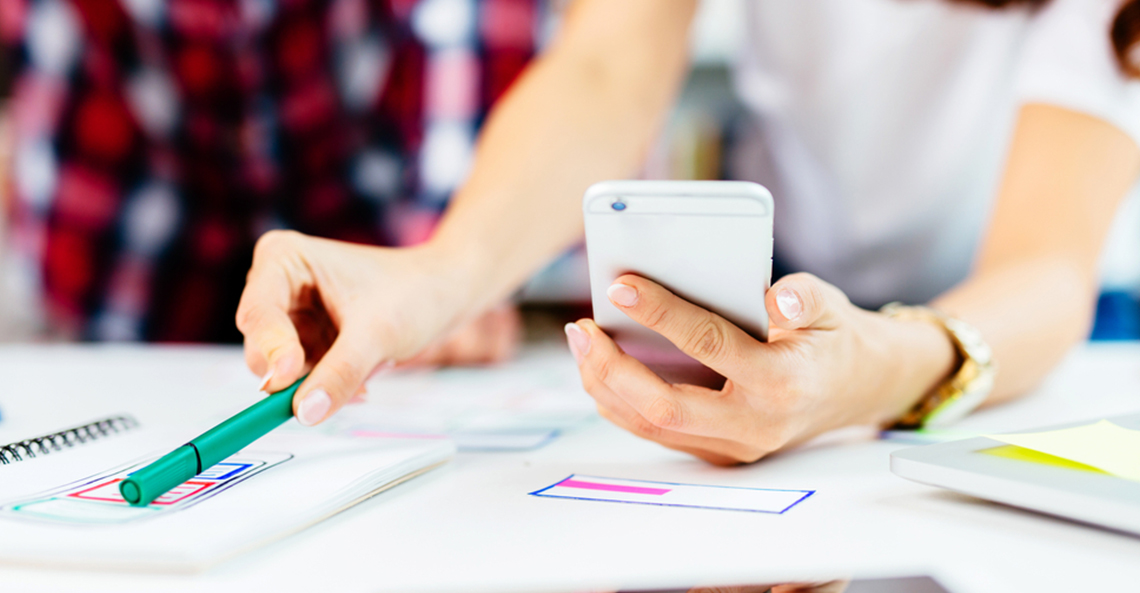 I have a great app idea. What do I do now?
So, you woke up one morning and you had a great app idea, right? You're incredibly excited about your app because it is going to revolutionise the way we do things. It's going to change the world. However, once the excitement wears off, a realisation hits you hard. How are you going to make this app? What technological requirements will it need? Will it need a website? How do people find out about your app? Do you use Facebook to share it? Who will even use it?
Mobile app development can be overwhelming, but with the right amount of planning and preparation, it doesn't need to be. There are 4 primary phases you need to go through when developing your great app idea: planning, development, distribution and marketing.
4 phases a great app idea needs to go through:
1. Planning
This is the most important part of the process. Without solid planning, the other 3 phases are not going to go very well. Your idea might sound fantastic to you, but may not work very well in practise. For example, imagine Tinder for dogs. It sounds like a funny and novel idea at first, until you realise that Tinder is built around swiping left and right and dogs don't have thumbs (or smartphones). It would be wise to discuss your idea with someone whose opinions you trust. If you're worried about them sharing your idea, ask them to sign an NDA (non-disclosure agreement).
The next step is to plan out what your app does. You need to write down the key features of the app, i.e. what does it do? Then fill out each feature to describe what it will do and how it will work. This will start to form the basis of the business rules for your app. A business rule is the way in which a certain feature of the app operates/functions. For example, in the case of Twitter, an example of a business rule is that you can only send a private message to someone you follow if they follow you back.
At this stage, you also need to identify your target market. Are you going to be targeting 20-something millennials who own higher-end smartphones or people with a lower income who cannot afford top of the range smartphones? This won't only help with your marketing, but it will also help you to identify what platform to target first (Android, iOS or Windows Phone).
2. Development
Now that you've planned out your app, you're ready to start building it. It's important to note at this point, that even though you have these big plans for your app and there are many features you want to add, it's wise not to bite off more than you can chew. If you look at Facebook today, compared with what it was, it's almost unrecognisable. The original version of the Facebook website had the most basic features of what makes Facebook so popular. However, if they had prolonged the launch of Facebook, and taken years to build it up to what it is today, another social site would have taken its place and it wouldn't be the social media giant it is today.
To keep development costs down and release your app as quickly as possible, you want to release what is called a MVP (minimum viable product). This is the most basic version of your app, containing only the most important features to make your app work. For example, the minimum viable product of an app like Instagram would allow you to upload photos, like a photo, comment on a photo and follow people. There wouldn't be any filters, video uploads or stories. This is the core of Instagram. You need to identify the core of your app and build that.
At this point, it would be best to find an experienced development company or digital agency (like Flicker Leap) to build your app. Provide the developers with the app's functionality/features and the business rules and they can start building it.
3. Distribution
So now your app has been built and tested and you're ready to release it to the world. So how does this work? Firstly, each platform has a different method of distributing a mobile app. The Apple Developer Program (used for iPhones and iPads) costs $100 a year and there's also a 2-week approval period when you upload the app to the App Store (including when you upload updated versions of the app). The Android Developer Program costs $25 once-off and there is no approval process. Android has a much larger user-base than iOS, which means that you can reach more people, but because it is easier to get apps on the Google Play Store there is an abundance of apps. This makes it harder for your app to stand out among all the other apps.
Where you distribute your app all depends on who you want to target and where you have the most reach (what platform your target market uses the most).
4. Marketing
This phase should go hand in hand with distribution. No one will download your app if they don't know it exists. You need to advertise your app and tell people why they need it. There are multiple ways to do this. You can use social media (Facebook, Instagram, Twitter, Pinterest, etc.), online advertising (Google Adwords, Facebook Ads, etc.) and radio and TV ads (if you have a very large budget). You can also run marketing campaigns across multiple platforms.
There's also an unspoken fifth step: repeat. Once your app has been built and released, you don't stop there. One of the reasons of creating an MVP is so you can release a product, get people using it as soon as possible, see how people use and see what works and what doesn't. Then you repeat the four steps again and continue improving your product. So then you may ask, "When do we stop improving?" When you stop will be defined by your budget and how much money your app is generating but generally, there's no need to define a point to stop improving. You can set goals to work towards and then when you meet those goals, set new goals to work towards. The sky's the limit.
These steps are just a brief overview of the rather involved process of building a successful mobile app from your great app idea. If you have a great app idea, but you're still not sure where to start, give us a call and we can guide you through each phase.


Talk to us