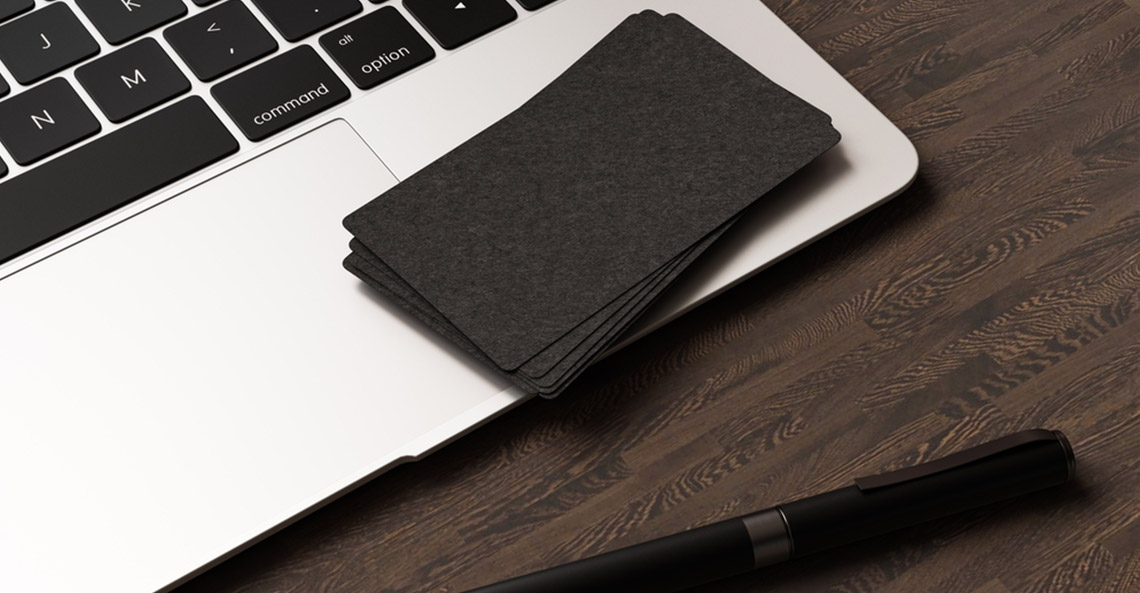 Does my company's physical and digital stationery have to match?
The short answer to the question is: yes! Stationery, both physical and digital, is a far more important area of branding than many companies realise. Digital stationery refers to websites, email signatures and social media profile images and banners, whilst physical stationery may include business cards, letterheads and flyers. A consistent brand image, as portrayed across your online and offline stationery, can help you get more customers as your company will be instantly recognisable to potential customers.
Digital and physical mirrors
Your digital presence should mirror your physical one. As a mirror, everything that you are online should reflect what you are offline. Imagine this: a potential client sees your business card in a shop. Later they go online and, vaguely remembering the name of your company, start searching for your brand. They will know that they have the right business when they recognise that the logo, colours and fonts all match the business card. If your online stationery doesn't match, the potential client may assume that they have come to the wrong site and move along swiftly.

Enhanced exposure
Brand awareness is all about exposure: the more people see your brand, the more they will remember it and look for it when they need the solution you provide. Having a consistent brand image across the physical and digital world will only increase your brand's exposure. Each platform will provide another opportunity to make an imprint on a customer's consciousnesses. This will only work if the same brand image is used consistently across physical and digital stationery platforms. Brand consistency online and offline is pivotal to gain trust, and brand trust translates into increased sales.
How do I get everything to match?
Most companies outsource their graphic design when it comes to business cards, letterheads and other stationery elements. Many also outsource their digital marketing to a company who can build websites, create email signatures and manage social media. It makes life so much easier when of both of these services can be provided by the same outsourced company. Rather than be a go-between, you can simply leave it all in the same hands. This will aid in ensuring consistency across your various physical and digital platforms. Remember, brand consistency builds brand trust and customers who trust you are more likely to seek out your products and/or services.
Explore physical and digital brand consistency with Flicker Leap today.
Looking for a digital solution?