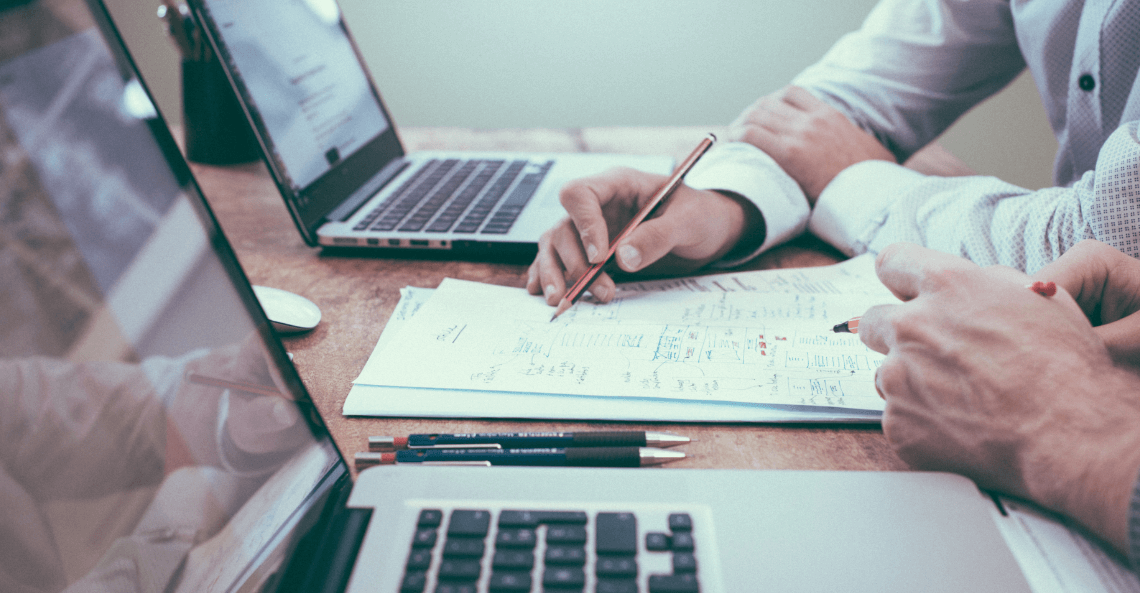 Why would I need a digital consultant for my business?
We can't specialise in everything. That's why consultants are so invaluable for businesses. Consultants allow a business to focus on what it knows and does best, whilst they provide helpful information and useful advice on what they know better than anyone else. It's a win-win situation. And in the ever-changing, ever-growing digital landscape that we all operate in (whether we like it or not), it's perhaps top of the list to glean wisdom from a digital consultant. Let's take a look at some reasons why you need to invest in digital and hire such a person to see your business succeed.
What is a digital consultant?
Before we go into the reasons why you need one, let's first understand what a digital consultant is. Because the digital world is expansive, there are a lot of elements at play. Digital consulting focusses on navigating its complexities and strategically implementing digital plans and processes that will work and benefit a specific organisation. A digital consultant, therefore, could get involved in many different parts of the business and provide expertise in various areas, including web or app development; SEO (search engine optimisation) and content writing; IT products and processes; ecommerce; branding; design; marketing (including social media, email marketing and digital advertising), data management, training, user experience, project management and server infrastructure. Ultimately, a digital consultant will influence and then implement a business strategy across digital platforms to help attain business goals. 
Phenomenal digital consultants not only have a wealth of experience from many years of traversing the digital world, but also a passion for all things tech and digital. It's important to find a digital consultant who is passionate about seeing businesses master and thrive in the digital world.
Why do you need a digital consultant?
If you're a business owner, especially a start-up, then it's necessary to spend most of your time focussing on the product or service expertise that you are offering. A digital consultant can come alongside you to help with some of these key services:
1. Content planning, creation and management
In the digital environment, content is king. And strategic, quality content reigns over all. It takes a tremendous amount of time and effort to plan, create and manage content for websites (website copy and blog articles), social media channels and other digital platforms. Consultants with lots of SEO knowledge and writing experience can definitely help you with this. 
2. SEO
Content management brings us to SEO – without quality content there can be no optimisation. Everyone knows that they need to get as high up on a SERP (search engine results page) as possible. The intricacies of SEO require someone dedicated to figuring out what is best for your business. 
3. Social media
Social media is a beast. It's one of those things we love to hate and hate to love. It's usually necessary for businesses to have a presence on at least one social media channel to increase brand awareness and for marketing purposes. A consultant with experience in various social media channels is pivotal for success. 
4. Digital advertising
Ad spend for most organisations has shifted from traditional advertising mediums to digital. Most businesses find it necessary to spend on Google Ads and social media advertising, but money can so easily be wasted without guidance from a consultant. 
5. Web design and development
Yes, there are plenty of DIY app and website options, but they still require a lot of time, attention and knowledge to get things spot on. Customisation and scalability also become a problem as brands grow. There is honestly a lot more to a website than one thinks, and a one-pager just won't cut it. 
6. Ecommerce
You may be killing it in the brick-and-mortar retail space, but the ecommerce playing field is completely different. It's certainly not as simple as putting all your products on a website so that people can buy online. There are plenty of moving parts involved, so it is wise to get some input from those who have been there, done that and earned the ecommerce t-shirt. 
7. Design and user experience
What works in the physical world may not work in the digital one. This is especially true of design and user experience. These kinds of lessons are only learnt over time as people have tried and tested things in the digital world. Digital consultants have observed what works and what doesn't work, so rather than you going through the whole process again, it's better just to call on them.
8. Server infrastructure and data management
One thing that the digital world has a lot of is information. It is extremely hard to keep track of and store the massive amount of data that comes with day-to-day business operations. It can end up costing you a lot of money if your server infrastructure is inadequate for what you're trying to achieve, so it is better to set things up right from the start with the help of a specialist. 
There are a number of other ways that a digital consultant can assist you. Simply having someone, or even a team of people, with expertise who you can talk to about any obstacles encountered in the digital realm is priceless. If you're not sure where to start, contact the Flicker Leap team to set up a meeting. We audit, guide and train clients as they navigate the digital world, and we'd love to help your business thrive too. 

Talk to us