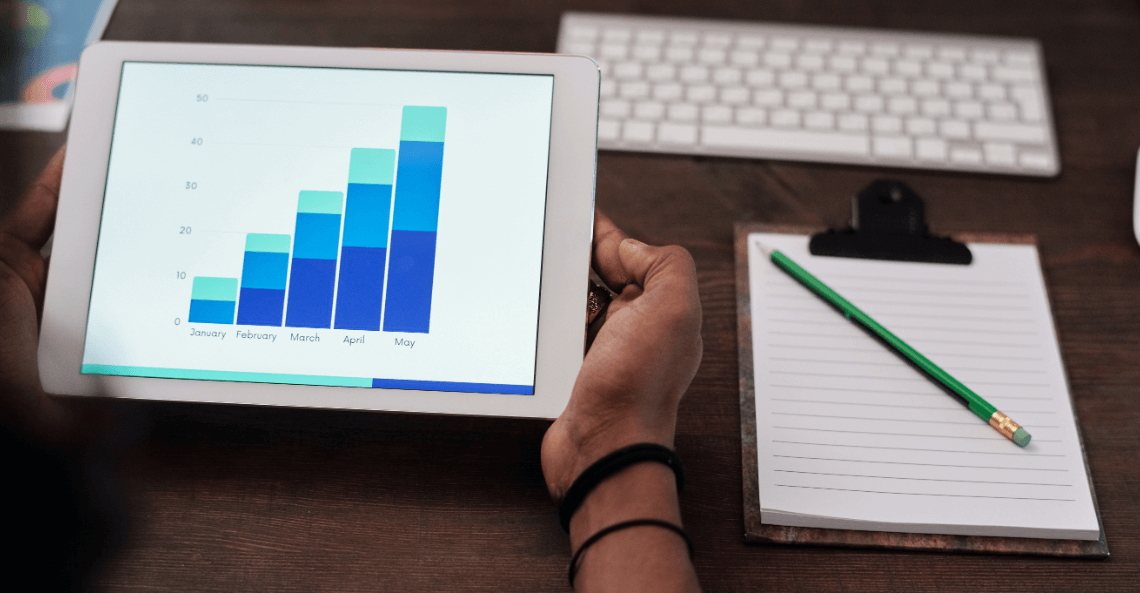 Digital audits that need to be conducted on your business
When we hear the word "audit", we usually think about a financial audit – an examination and verification of "the books" or an assessment of financial accounts and records. However, audits can be conducted on all areas of your business. It's so important to take stock of things in the busyness of business, especially in the expansive digital world where a lot can get lost in space. We highly recommend regularly conducting these digital audits to ensure your business continues thriving in the digital landscape.
What is a digital audit?
A digital audit is an evaluation of a business's performance in different areas of digital. Such an audit is executed to understand where change and growth need to happen. This enables a business to then create a clearer picture of their future and what they want to achieve. 
How is a digital audit conducted?
A digital audit begins by revisiting the business's reason for being and what it is trying to accomplish. Information is then gathered, research is done and analysis occurs in various digital areas of the business. Competitors should also be evaluated before settling on a way forward: old things that need to be tweaked, new things that need to be implemented and existing things that need to continue.
Who conducts a digital audit?
Digital audits can be done by employees who know the ins and outs of the digital space, but it is often advised that digital consultants are hired to assess the digital areas of the business in an unbiased and objective manner.
When should digital audits be conducted?
Digital audits can be conducted at any time, but there are some stages in the business cycle when digital audits are fundamental. 
1. When a business isn't (and is) performing well
Digital audits are often done when things are not going well, which is helpful to gain insight into what is going wrong. However, it is just as important to do an audit when things are going well to ensure the business always stays one step ahead. If you think about financial audits, they are consistently done once a year. Digital audits should also be done consistently to keep track of a business's digital performance.   
2. Before (and during) the launch of a new business
Even before launching a business into the digital space, it is a great idea to accurately assess the digital plan for the business to confirm it aligns with the business objectives. After launch, it is important to monitor the digital performance of the business to understand if any tweaks need to be made.
3. Before (and during) the launch of a new product
Similarly, it is crucial to constantly keep your eyes on the digital landscape when a new product gets added to the mix. Strengths, weaknesses, opportunities and threats can fluctuate during the process, making it necessary to keep tabs on every digital element.
4. Before (and during) mergers, acquisitions and restructurings
It is critical to gain an understanding of all the different businesses, brands, products, people, etc. involved during an inevitably challenging merger, acquisition and restructuring process. 
What digital audits can be conducted?
There are different types of digital audits. The more auditing that happens, the more insight a business gets into what is or isn't working. Let's take a look at seven digital audits that your business can conduct.
1. Digital presence audit
Perhaps the easiest place to start is simply a rundown of every digital space where the business can be found. From there, a digital presence audit would assess the consistencies and inconsistencies between the different presences experienced. You'll be surprised just how many places a business appears in the digital world, e.g. the business website, social media channels, website listings, backlinks, emails, digital adverts, reviews, etc. To be successful, a business requires a strong and consistent digital presence. 
2. Website/app audit
A website audit is the most common digital audit conducted. A broad website audit looks at the business's website/s and app/s. This audit looks at overall website performance and quality by assessing functionality and readability. Each web page is checked for broken links, missing images, copy errors, inconsistencies, broken code, etc. During a website audit, it is also key to compare your website to competitors' websites and best practice sites.
3. User interface and user experience audit
During a UI/UX audit, the business's website or app is evaluated according to UI/UX rules and guidelines. A UI/UX audit zones in on the design of the site or app and tracks the various user journeys. It evaluates form, search and navigation functionality.
4. Google Analytics audit
A Google Analytics audit helps to understand what the business is currently tracking (or needs to track) and if the data being collected is valuable. It will often reveal gaps that can help you change things up to ensure the right data is being collected successfully and reported clearly.
5. Technical audit
A technical audit assesses the backend architecture of a site or app. It considers the sitemap, site speed, responsive design, mobile compatibility and crawling issues.
6. SEO and content audit
An SEO audit is fundamental if you want to ensure your site ranks high on SERPs (search engine results pages). It evaluates a business's content and keyword strategy and highlights pages that require optimisation or improvement. 
7. Social media audit
A social media audit looks at all of the social media profiles that the business has, and perhaps others that the business should be on. It's an evaluation of the content that is or isn't working, as well as what competitors are doing.
Depending on the digital tools your business utilises, there may very well be more digital audits you will need to conduct. No matter how time-consuming digital audits are, they need to be conducted in order to see your business thrive in the digital world. Get in touch with the Flicker Leap team to set up a chat. We'd love to see where and how we can help your business succeed.

Talk to us