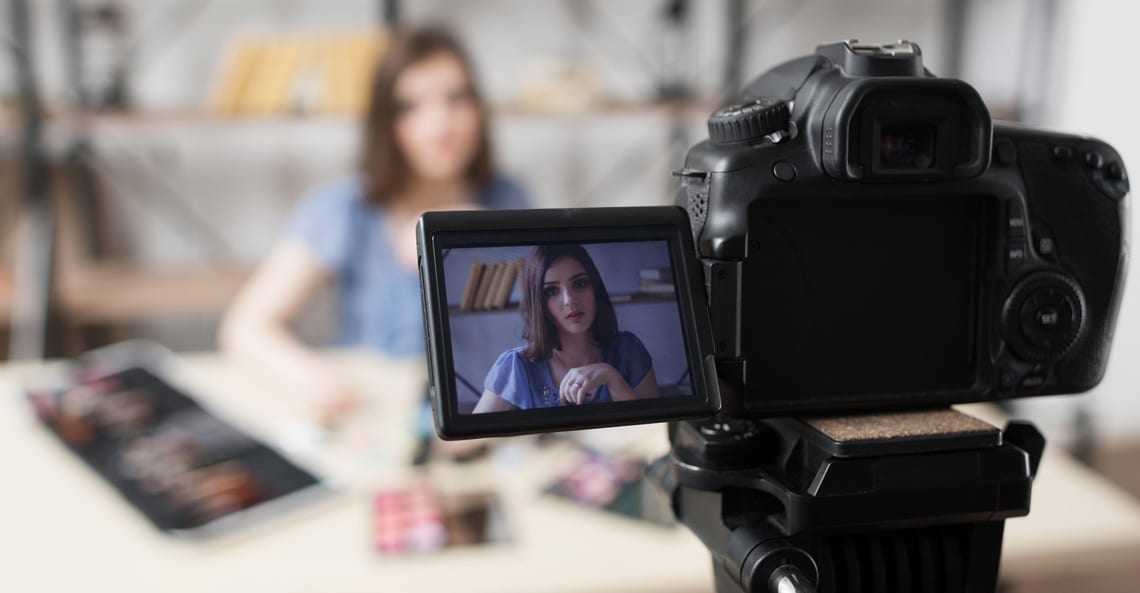 Basic business video equipment you need to buy
Video has become very important to businesses. Don't get left behind! Start using video for content marketing, social media and more. People want to see what your business is about and they want to be part of the everyday goings-on – the simple, more authentic moments. It can be daunting trying to figure out what basic business video equipment to get. We hope that this list will assist you.
Basic business video equipment
Camera
A camera is obviously first on the basic business video equipment list. The type of camera is not important, but rather the content and the way in which the story is told. Yes, who wouldn't want to have their video shot on a fancy, expensive camera? It would be ideal, but most times it's not the reality. Most phones can shoot in HD nowadays, so that's great. You can start by using your phone to create videos. When you feel the need to upgrade, which you will inevitably have to, you'll have to do some research. When purchasing a camera, some of the things to look out for are whether it shoots in HD and does it have an audio input?
Tripod
You can't shoot a video for your video marketing in the same way that you capture an Instagram Story. You need stability. Tripods are essential and should always be used. This is to ensure that the shot is steady and secure, and that you don't break equipment in the filming process. Trust me, you don't want a shaky video. The prices for tripods range from affordable to very expensive, depending on what you need.
Lights
Lighting is very important for your video. Without being able to see what is happening in your shot, your audience will lose interest very quickly. Lighting can make your videos look professional and give them a certain "feel". First prize is natural light, but that is not always at your disposal. If you have fluorescent lights in your office or preferred filming spot, you'll need to get lights as fluorescent lights are terrible for filming. It's all about filling the shadows, as shadows tend to create a sense of drama. You'll find that a simple LED light is a great start for your videos, depending on what you will be filming. Softboxes are also capable of doing the work and can add a certain dynamic to the subject.
Do a bit of research and you can find a light, or two, that are reasonably affordable.
Microphone
Have you ever watched a video where the sound was terrible? It's not great, right? If you want to have a great video, you're going to need great sound. It makes a big difference. You can get a directional microphone that mounts on your DSLR camera or you can get a lapel microphone for your subject. A great tip is to always be aware of the type of input your camera has and the type of plug your microphone has.
Editing software
Once you have filmed your video, you will now need to edit it. It is essential to make sure that you use editing software that you are comfortable with. There are a few to look at, and each has their own pros and cons, like iMovie, FinalCut Pro, Sony Vegas and Adobe Premier Pro. Your computer needs to have plenty of RAM to allow you to run multiple programmes at multiple times.
Music
Music contributes a lot to the final outcome, tone and mood of your video. Choose music that evokes the audience's emotions and keeps them watching. It needs to be the correct feel. There are copyright laws that prevent the use of certain music because of royalties. What you need to do is make sure the music you choose is free or music that you have purchased. There are sites that offer free songs or a flat fee. Try having a look at the following sites: Youtube Audio Library, Epidemic Sound, Pond5 and SoundCloud.
Are you feeling a little overwhelmed? Don't be. Start building up your basic business video equipment slowly, as it can get costly. Don't be afraid to start creating video content for your business with what you've got. Just start filming and watch your engagement levels increase.

Talk to us