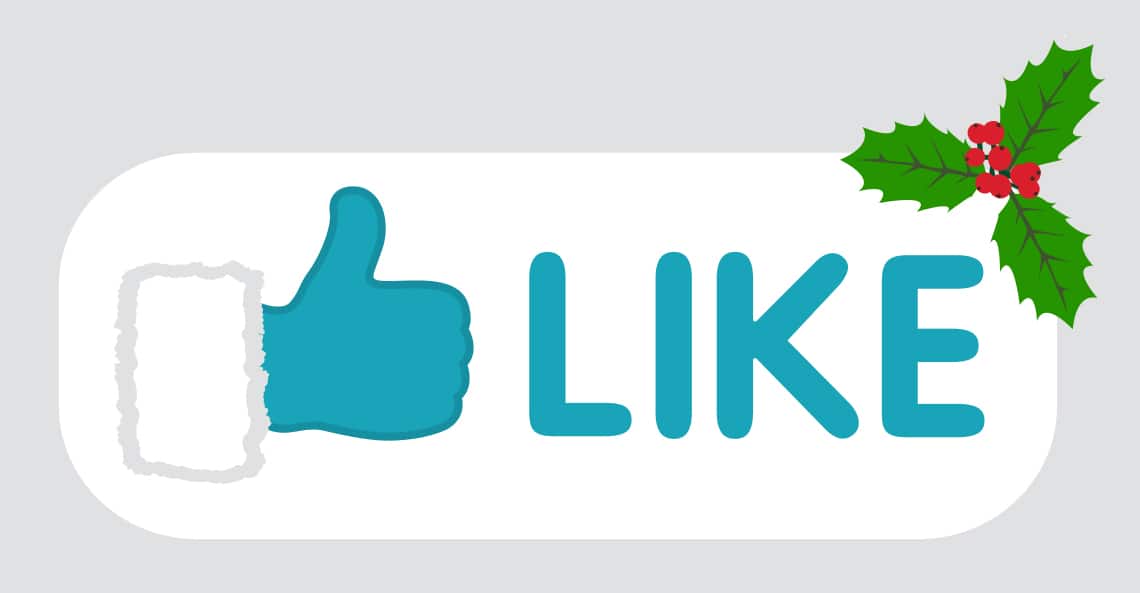 6 Ways to add Christmas cheer to B2C social media accounts
December is a busy time for shopping. But the consumer's behaviour has changed over the years. Instead of rushing to the shops to make purchases before Christmas, consumers check on their phones on websites and social media platforms for the best offers. If you are a B2C company then you'll need to be ready for that, and you'll need to add Christmas cheer to your social media accounts. Social media provides B2C companies with the means to reach a targeted audience – one that will want to see the effort you're putting into making Christmas great for them. Let's take a look at some ways to get your audience in the Christmas mood.
6 Ways to add Christmas cheer to social media accounts
1. Update cover and profile images
One of the first things people do when they want to find out information about businesses is to visit their social media accounts. The header or cover image and the profile picture of your accounts should reflect your business values and personality. During the Christmas season, these can be changed to add some Christmas cheer. Remember, the colours of the design need to be effective and bold to attract the attention of the audience. Why not update your cover images to reflect your Christmas trading hours and add a Christmas hat to your profile image.
2. Use hashtags
Hashtags are important for your social media posts. They make sure that your content stands out, especially as a business. They are even more important over the Christmas season, as you can use festive-related hashtags. I would suggest you create a specific Christmas hashtag that directly relates to your business, but also use generic hashtags such as #Christmas (with the year) and #RoadtoChristmas. Hashtags work really well on Twitter and Instagram. Use them!
3. Schedule your posts
The holiday season is a very busy time of the year and it's when everyone starts to wind down from work (and perhaps spend more time on social media). It's a good idea to make sure that you have your posts ready and scheduled ahead of time, so that you can effectively add Christmas cheer to your consumer's day. It's also important to know that you have no 'dead air' on your feeds. Don't neglect your feeds just because it's the holidays!
4. Post live videos
People love knowing what is happening as it is happening, like finding out product releases before everyone else. Facebook and Instagram have story features like Snapchat, and these allow you to upload a 15-second video that will disappear after 24 hours. This allows followers to get content in current time, or at least almost. You can also use the Facebook or Instagram Live feature. Posting live videos of your Christmas activities will certainly add some Christmas cheer to your accounts.
5. Christmas competitions
Competitions generate engagement! People loving winning things. It's a win-win situation. The competition has to grab your followers' attention with creative captions and colourful photos/videos. Bonus points would be when the requirements to be eligible to win are to follow your page and tag a few friends in the comment. This generates more visitors, and hopefully new followers.
6. Audience interaction
Engagement from your followers is great. You can get encourage interaction by including things like polls or asking your followers questions. The questions can be about your business with a theme of Christmas. Always link back to the business products when putting together a poll, which can be run on Twitter and Facebook. You simply ask a question and supply multiple answers for the audience to choose from.
Try to be different and creative. How are you going to add Christmas cheer to your social media accounts this year? Comment down below with your ideas.

Talk to us