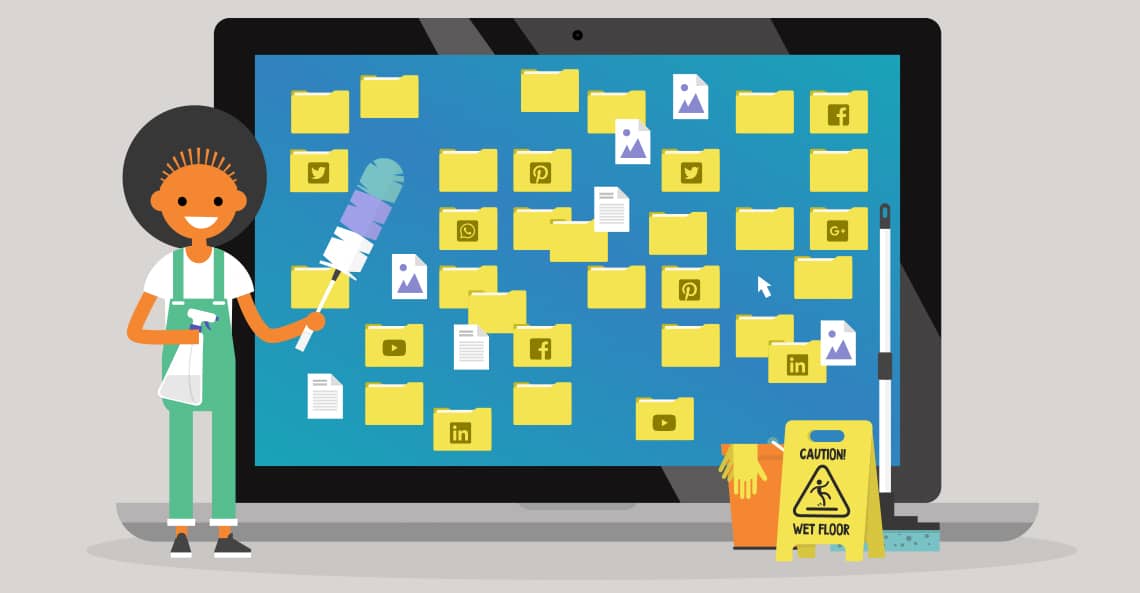 Quick ways to cleaner social media accounts
It's time to clean up your act. So here's to cleaner social media accounts and getting more active on them! Stop putting it off any longer. Social media platforms nowadays are as good as having an updated website. Most people can get the information they need about your business just by looking at your social media profiles. If the information on there is not up-to-date, it could drive away new leads.
6 quick ways to cleaner social media accounts
1. Update your header
Give your page an immediate make-over by changing the header. This is a great way to give new life to your page. Use a picture, or even a video, that is colourful and will capture your audience's attention.
2. Revise descriptions and contact information
Go into the bio section of your page and freshen up your wording. You probably haven't checked this section since your page was created. Is the contact information correct? Do you need to spice up the description wording?
3. Review permissions
Do old employees still have access to your social media account? The page roles page on Facebook is a great place to check. You'll be able to revoke access to anyone that shouldn't have access to the page. For Twitter, Instagram or other platforms, you can simply change the passwords.
4. Update passwords
Are there people who have access to your social media account passwords that should no longer have access? Is your password simple to guess? When was the last time you changed your password? It is a good idea to change your social media account passwords frequently for security reasons. Why not use Team Password to keep all of your passwords safe.
5. Remove clutter
It's time to unfollow. There are accounts that are fake or that are spam on the different platforms, and we would suggest that you unfollow them. Connect with relevant accounts on social media.
6. Rework your posts
Don't just post for the sake of posting. Your content should not be boring or generic, but needs to be engaging, creative, unique and entertaining for the audience. Stand out. Be different.
It's always a good thing to have a plan, and to see the plan implemented. These few tips will be able to assist you on your journey to cleaner social media accounts.


Talk to us