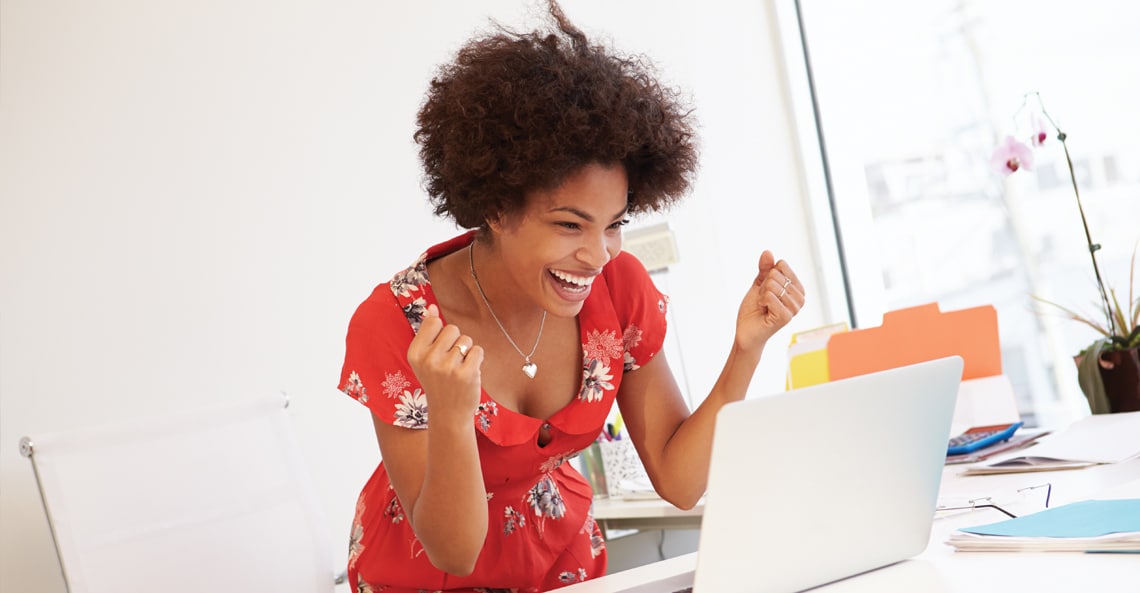 Online marketing: always on and always working
Do you want your business to flourish in the digital age? Well, it's pretty simple really – ensure that you have an online presence. Online marketing puts the business online, creates an online presence and builds brand reputation. Online marketing isn't rocket science, and you don't even have to pay someone else to do some of your marketing for your business.
How to get involved with online marketing for your business
Email marketing
"If you're like me, the first thing you do when you wake up is, grab your phone and check your email. I go through and delete all the unimportant emails so that when I get into the office, a fresh inbox awaits. However, when I see a subject that catches my eye, I typically read that email right away. That's the power of email." – Steve P. Young
Email marketing is one of the most effective forms of getting the attention of your customer. Businesses can reach out to their customers by sending information-rich emails or newsletters about products or upcoming specials.
#TopTip: Encourage new customers to sign up to your newsletter on your website.
SEO
Your business needs to be easily found online, at all times. A great way to ensure that is with Search Engine Optimisation, SEO. This is the process of optimising your website content online, and this results in an increase in your organic reach. It is through the use of keywords, internal and exterior links, and how your website is structured, to name a few.
#TopTip: Create a business blog immediately and be consistent with uploads.
PPC
Pay-per-click (PPC) is a form of internet marketing where the advertiser pays an amount every time someone clicks one of your business ads. Your business gets to 'buy visits' to your website, with every click of the ad, and that makes for a great marketing strategy. Bonus if the visit converts into a sale.
#TopTip: Think about remarketing. If your visitor doesn't convert on the first visit to your site, at least grab their attention on other sites by remarketing.
Website development
A website provides your business with a constant online presence. It's pretty simple really: when a customer wants to know more about a product or business, one of the first things they do is look at the business website. The website needs to be current and consist of all the up-to-date products and services offered. Nowadays, there are website templates, but they have their limitations, and there is the option to build your own custom website.
#TopTip: Keep your homepage minimalistic and free of clutter. People scan through websites. The less someone has to read or click through a website, the better they'll be able to evaluate what's on offer.
Content marketing
This is a form of marketing that creates and distributes valuable, and consistent content to attract an audience. Give your audience what they want in terms of content.
#TopTip: Be organised. This will assist you to be consistent with your content, as you will know what you have scheduled and what you still need to communicate.
Social media marketing
This is another form of networking with your audience. Your business should be using one or several of the different platforms to engage with customers. Social media builds relationships with your current and potential customers.
#TopTip: There are social media dashboards to assist you in scheduling content on your social media platforms and this will save you a ton of time, and keep you consistent. Check out Hootsuite or SproutSocial as platforms.
The power of the digital is strong. If you are from a small business, these strategies can assist in keeping your business's online presence thriving. Not sure where to start? Contact us to get the online marketing ball rolling, so that your business can be always on and always working.

Talk to us