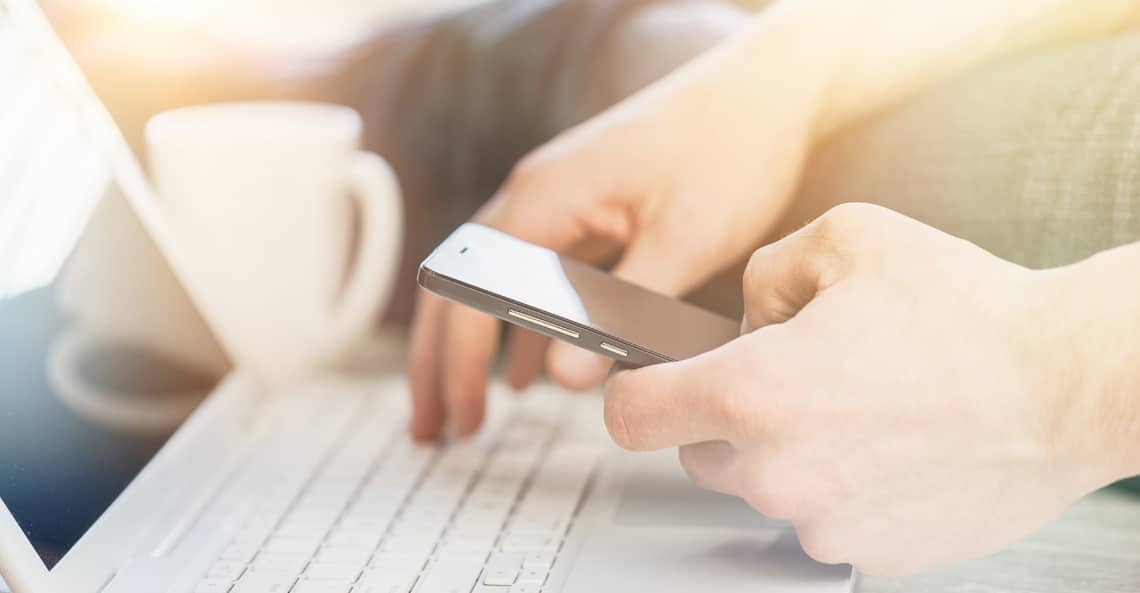 14 ways my B2B company can benefit from Google tools
If you are an entrepreneur or an SME, Google has a range of brilliant tools that can help your business. They are easy to use, work together well and are supported by a substantial library of online training material. Best of all, these tools are free to use. With Google tools, your business can easily reach new people and turn them into leads.
14 Google tools to try
The Best Place To Start
If you are not sure where to start when it comes to Google tools, try Google My Business. Google My Business gives you the ability to create a business listing that can be found on Google Search and Google Maps. Essentially anyone who searches for your business on Google will find you.
Your listing will provide people with the ability to call your business, visit your website or get directions to your store. Customers can see information about your company as well as your business hours.
If you need a website, Google My Business can help you make a mobile and search engine friendly one without any coding or fancy software. If you need a social platform, you have the ability to share your latest news, products, events and special offers with coupon codes.
Lastly, Google My Business gives your customers the opportunity to ask you questions and review your business. These simple customer service tools are hugely effective and play a surprisingly large part in convincing customers that your business is the one to buy from.
The platform is incredibly easy to use and can be set up in less than 15 minutes.
All The Information You Need
Google tools go to great lengths to provide business with the education and research that they need to excel in the digital world. Google knows that for their business to succeed, they need your business to succeed, so they're prepared to invest heavily in your business.
Their online academy is excellent with a wide range of courses and certifications for you to improve your skills. Don't be fooled by the name, the Academy for Ads covers a wide range of topics for beginners and experts alike.
The writers at Google are definitely busy people. If you subscribe to the Think with Google newsletter you can expect the latest research and insights delivered to your inbox on a regular basis. Google does a great job of keeping the content relevant to you and your business.
Google conducted a large online survey between 2014 and 2017 and turned these results into an amazing online research tool. For South African business, you can drill down by country to get the results that are relevant to you. You can build custom graphs that are specific to your customers, or if that is too much work, read the expertly curated insights from the Google team.
Sometimes it just helps to know what is happening. Google Trends allows you to see what is trending in South Africa in real time. This is powerful information if you are managing a PR crisis or planning to piggyback on stories that have gone viral.
If you need to know something specific, Google Survey provides a platform for online market research that is affordable and easy to use. You can ask almost any type of question and get results within a few hours. Professional market research has never been so easy or accessible.
Improve Your Website
Better websites make for happier people. Happier people are more likely to use Google to search for something that they need. Thus Google tools aim to help you improve your business.
Sometimes the only way to make something better is to try something new. Google Optimize is a great tool for just this. Try something, see what people like and keep what works.
Mobile phones are the device of choice for anyone searching for a business to solve their need. Unfortunately, if your website does not work on a mobile phone, people will ignore your website and look elsewhere. If you want to know how your website works on a phone, try this tool.
Manage Your Search Engine Optimisation
The easiest way to get your website indexed by Google is to submit a sitemap. The sitemap tells Google that your website exists and gives them a list of all your website pages. Google adds this information to their online library; ready to show someone who searches for you.
Google Search Console is also really helpful for seeing what words people use to search for your website, how you rank in search page results and for managing how your website performs on SERPs (search engine results pages).
Create Great Ads
Without question, the most powerful tool Google has for B2B companies is the Google Ads platform. With Google Ads, any person anywhere in the world with access to the internet can be shown an ad for your business. Most importantly, people can be shown ads while they are in the process of buying your product or service. These people are warm leads who are already looking for you.
The Google Ads platform is free to use but you do have to pay for your ads. This form of advertising is highly flexible, cost-effective and delivers an excellent return on investment when done correctly. There is a reason why it has become a USD 40.6 billion business.
Google Ads also comes with a great paid search planning tool. With Google Keyword Planner you can easily see how often people in specific areas search for keywords and how much you can expect to pay for an ad for that keyword. With this information, it is possible to plan your entire campaign and get forecasted results without spending a cent.
Track Everything
Lastly, Google tools give you the ability to track pretty much everything for your business on the internet.
Google Analytics provides a complete report on how your website is performing. You can see who comes to your websites, how often, how they got there and what they do on your website. It is incredibly powerful information and all for no fee. Learn more about how Google's data collection capabilities here.
Google Tag Manager is a slightly more advanced tool. It helps to manage 'tags' on your website without having to do any coding. This is very helpful if you want to track your Facebook campaigns, integrate your website with other online software or track how many times people complete a form on your website.
There is so much information out there and it is often really hard to know what is important. Google Data Studio allows you to bring all your digital information into one easy-to-use place. What's more, they have great templates if you are not sure where to start.
If you need some more technical information or some general guidelines on how Google tools can assist your B2B business, give us a call and we will be happy to help.

Talk to us