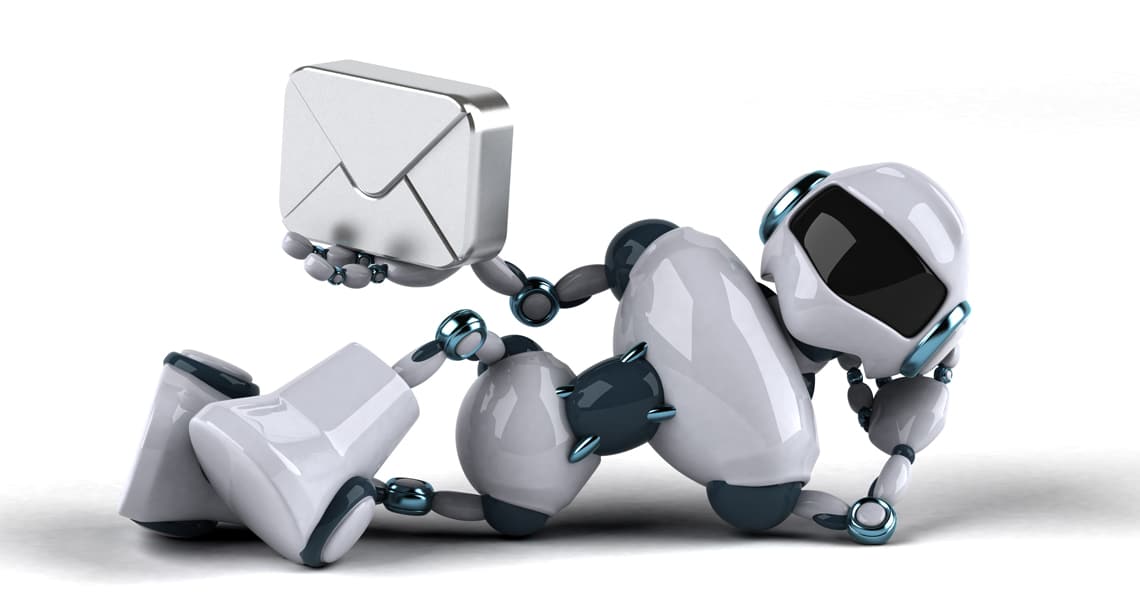 How email automation can save your life at work
Email automation won't save your actual life (I don't think), but they can save you from the mind-numbing task of sending the same information over and over again. Once a potential lead, new customer or existing client is scheduled to receive an automated set of emails, you can rest easy knowing that they will receive all the information they need, at the right time, while you carry on doing the work you are supposed to get through in a day.
The key to successful automated emails is relevance. An automated email, no matter how flashy, needs to arrive at exactly the right time in a user's experience with your brand for it to be opened and engaged with correctly. These brand experiences will differ. Tools such as HubSpot or salesforce allow you to tailor the flow of the automation based on your users' actions. The wrong information will just result in you drowning in additional questions and requiring you to clarify what was sent.
Create a clear goal for each email (or email set) that you want to send. This should help you with a repetitive task you do. Use rules and some logic to ensure your content is always relevant and insightful to the recipient. You don't want to ask a customer if they still want what is in a shopping cart that they already checked out yesterday. But asking a customer for a testimonial a day or two after their product arrived… perfect!
Always test your emails and the flow you have set up before you get things going. And then, for the control freaks, let it go! Once your automated emails are all scheduled and communicating up a storm, you may no longer need the PA you always dreamed of.
Not quite sure how email automation can work in your business? Here are some ideas of what you can set up to streamline your daily, weekly or monthly email communication tasks:
Repetition is boring! It's a real killer. If your potential customers always ask the same questions over and over, email automation can save your sanity. Lead nurturing is an art, here are some tips to get it right.
If you are constantly explaining your business process, introducing your company and gathering the same data (such as birthdays) from new customers, why not set up some automated onboarding emails to do the slog work for you?
On the subject of birthdays, personalised greetings such as birthday wishes can never be forgotten when set up as an automation. Lifesaver right?
Ensuring your invoices and receipts go out on time will save your bank balance. So automate them! These types of email generally have a very high open rate due to their high relevance, so they are also a great place for upsells.
If your customer didn't actually get as far as an invoice, you can automate a friendly reminder to checkout the items they left in their cart.
Requests to fill in a quick review or testimonial on the service, delivery or product while still fresh in a customer's mind can build up a database of happy (hopefully repeat) customers on a whole new email automation.
Automating reminders about upcoming events, sales and new content allows you to communicate with your customers at exactly the right time, even if that is after hours while you are sleeping.
If you received this as part of an automated email set, let us know if you found it relevant. Leave a comment below or pop us an email with your feedback.

Talk to us