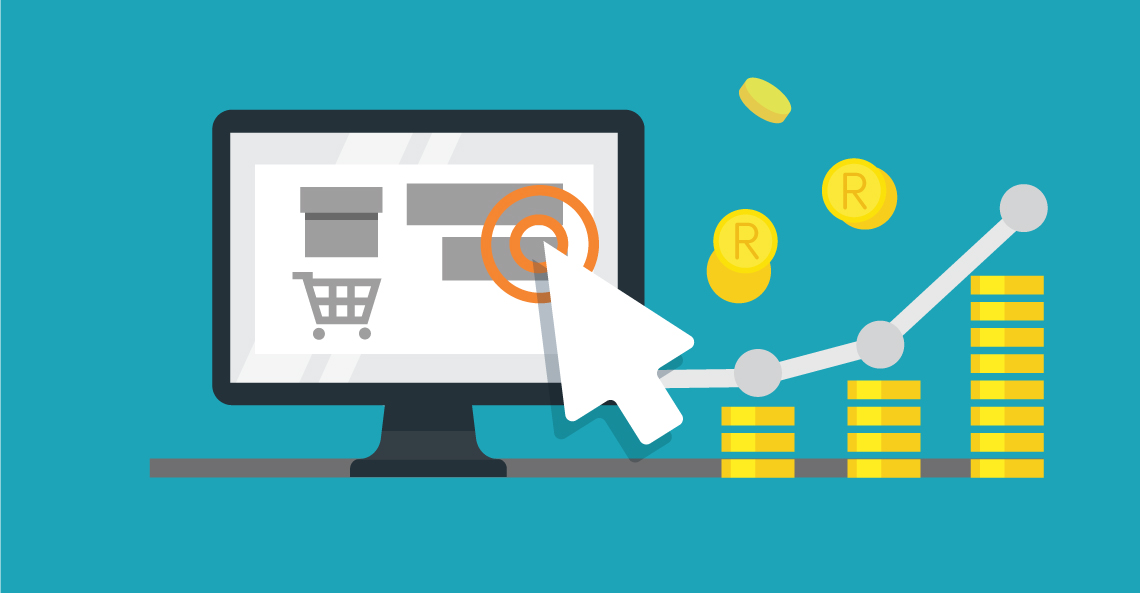 Why should I use PPC to get traffic to my ecommerce site?
These days, there is an online store for almost everything in South Africa. If you run an ecommerce site then there is undoubtedly a lot of competition. For example, how does Faithful to Nature get more traffic than Fresh Earth? So how can you make sure you get traffic to your website? One thing you can do is use PPC (pay per click) online advertising. Here are just a few reasons why.
Why you should use PPC?
It will increase awareness of your online store
Even if someone does not actually click on your advertising, you will make more and more people aware of your online store and its brand. When your market searches for specific products, your adverts will be shown to them if you have chosen to integrate those target keywords into your PPC campaign. The more your market sees your brand, the more likely they are to remember it in future. The next time they are looking to buy something, there is a much higher chance of them finding their way to your store instead of a competitor store.
It will reach the right people
We've already alluded to this, but you can be very specific in how you target your PPC advertising. There are a number of different targeting options for PPC campaigns that can assist you in zoning in on the right people. Who do you want to visit, shop and purchase on your online store? You can choose many different demographics. For example, if you have an online store selling baby clothing and you also offer mom and baby classes in the Fourways area, you can target mothers who live in Sandton, Johannesburg.
It is easy to manage
A PPC advertising campaign is easy to set up and manage. Once the campaign is running it is then simple to track clicks and conversion rates, and you can quickly make edits to ensure the campaign works most effectively for you.
It is cost-efficient
The advantage of PPC is that you only pay for the clicks and you can create a campaign that caters for your unique budget. Also, because you are reaching the right people and it's easy to manage, you are inevitably making your budget work best for you.
It will get you the right traffic
Finally, it will not only get traffic to your ecommerce store, it will get the right traffic. We've already touched on this, but PPC is a must if you want to drive the relevant traffic to your online store. You don't just want traffic – people who will just drive past your store. You want traffic that will stop at your store, shop and purchase what you're offering. Once they purchase (and have had a positive experience), they are more likely to purchase again in the future, as well as recommend your website to others.
Now that you know why you should use PPC, chat to us about setting up an advertising campaign for your online business. If you still need to develop your ecommerce website, we can also assist you with that.


Talk to us