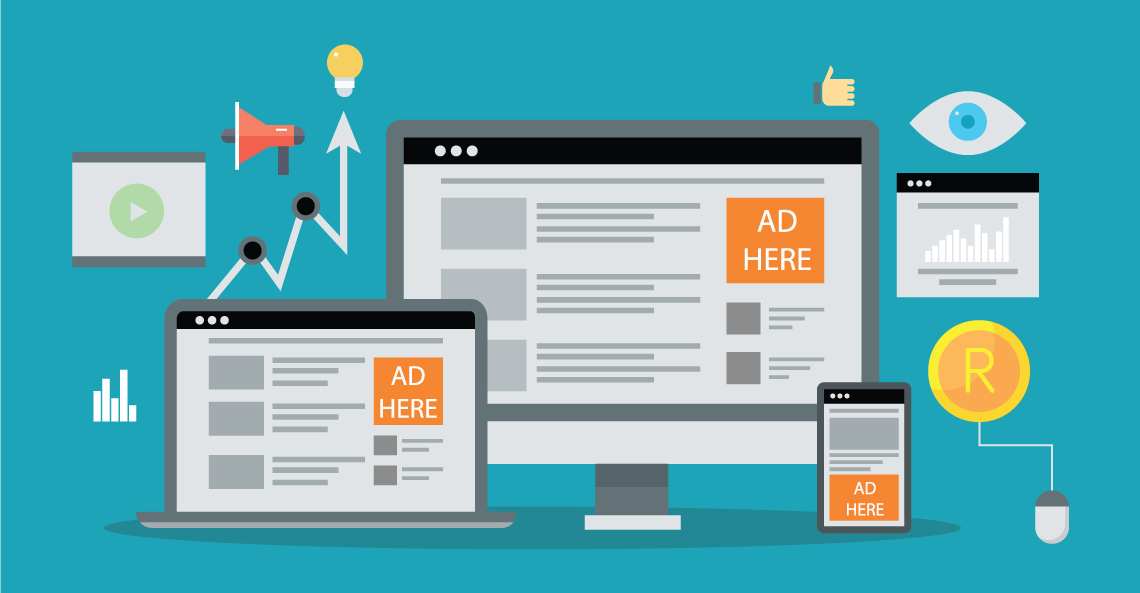 Tips for designing a Google display ad
With the popularity of the internet and increased use of Google, online advertising has become a very popular communication tool. Whether it be, advertising your brand, promoting your product or generating leads, display advertising is a cheap and effective way to grab your market's attention.
Reach isn't everything, you need viewers to interact with your ad and click through to your website. Great design and intriguing imagery will go a long way in getting people to click on your ads, however that's not all…
1. CALL-TO-ACTION
Call-To-Action or CTA could be the most important element to your ad. It's no use if a viewer sees your ad but it doesn't tell them what to do about it.
You want your CTA button to stand out, make it a different colour to the rest of the ad and use clear legible typefaces.
Keep it short, keep it catchy, you want the viewer to be intrigued and left wanting more.
2. KEEP TRUE TO WHAT YOU'RE SAYING
There's nothing worse than being promised something in an ad and once you click through it's not what you expected. Your landing pages' message needs to mirror what your ad is saying, don't try and trick the viewer.
Keep constant with your company's corporate identity, not only does this show professionalism, but it allows the viewer to instantly recognize your brand.
3. MAKE IT STAND OUT
Adverts are often looked over, so you've gotta be quick! You need to catch the viewer's attention immediately otherwise they will move on to the rest of the website.
Use bright colours and bold legible fonts, the easier it is for the viewer to read your ad the less time they need to spend on it. Imagery is a great way to identify with the viewer and connect with them when trying to sell your product, brand or service.
4. KEEP IT SIMPLE
Don't waste precious seconds trying to make your point, you need to be quick and to the point, a cluttered ad is difficult to read and will irritate the viewer.
This also applies to imagery, don't make it too busy as the viewer will lose interest in your ad
Just say what you mean and mean what you say.
5. HEADLINE
Like your CTA button your headline should stand out and be easy to read. Your headline needs to reinforce your imagery or what you are saying.
A good headline can guide your viewer in what to think or what to do in response to your banner.
6. PICK YOUR SIZE
If you're willing to spend a bit more of your budget it is definitely worth creating multiple sizes of your ad, this will increase your ads visibility an ultimately its effectiveness.
Try stick to some of the more common ad sizes for a greater reach:
" 300×250 medium rectangle
" 728×90 leaderboard
" 300×600 half page
CONCLUSION
Seconds are critical, you only have a few to create interest, so make them count. Design appealing, interesting and true ads to get your viewers to respond to your ad. The only way to really know your ad will work is to test it, try different versions, see which ads your viewers respond to the most. Set up a goal and go for it!


Talk to us