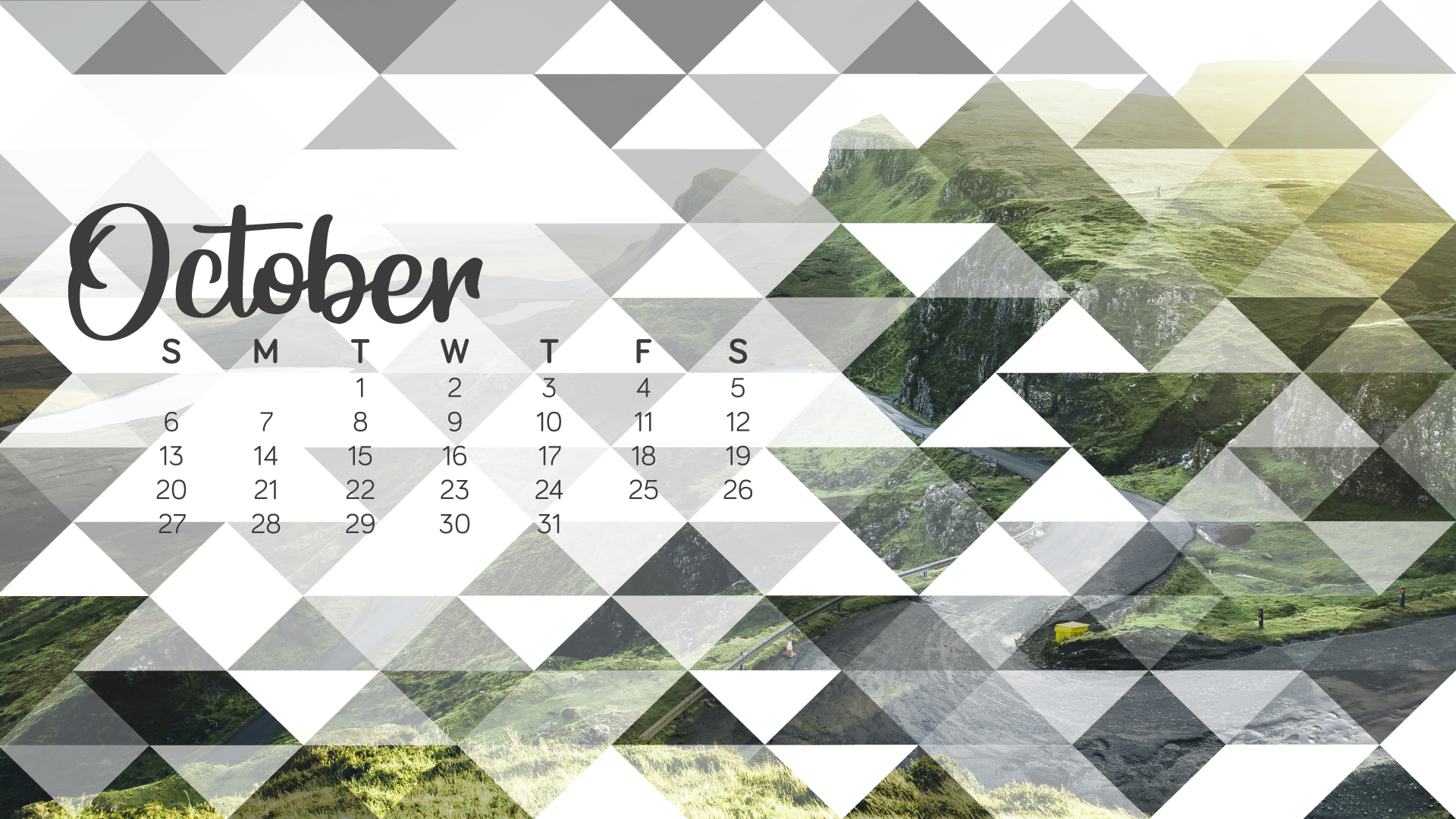 Download a FREE October 2019 wallpaper for your desktop or mobile device.
At Flicker Leap, our team enjoys styling up their desktops with a new wallpaper every month. Every team member gets a chance to come up with some creative ideas. They then work with the exceptional design team to create their very own digital wallpaper. Get to know the designers, marketers and developers of Flicker Leap by getting a glimpse into their personalities through the wallpapers they come up with. We thought you would enjoy our team's creativity, so we are sharing the wallpapers with you.
The story behind Flicker Leap's October 2019 wallpaper design:
October is here, and in the Southern hemisphere that often means the days are flush with signs of new growth, warming weather, and the growing anticipation for the holiday season.
October represents an awakening. As the rains arrive, the dusty brown that covers the ground is washed away and replaced with the natural beauty that is the High veld. I look forward to sundowners with family and friends as we sit around a braai, taking my Siberian Husky for long walks in the tall green grass and days spent next to the pool.

I am reminded of memories of Christmas at the beach, hiking in the mountains to swim in hidden waterfalls and driving through the countryside tasting our delicious native wines.

I hope you enjoy this wallpaper and have an incredible month ahead.
Download your desktop version of the September 2019 wallpaper here.
How about one for your mobile phone?
Don't forget to sign up to our newsletter. You don't want to miss out on the amazing wallpaper designs to come!
Looking for a digital solution?