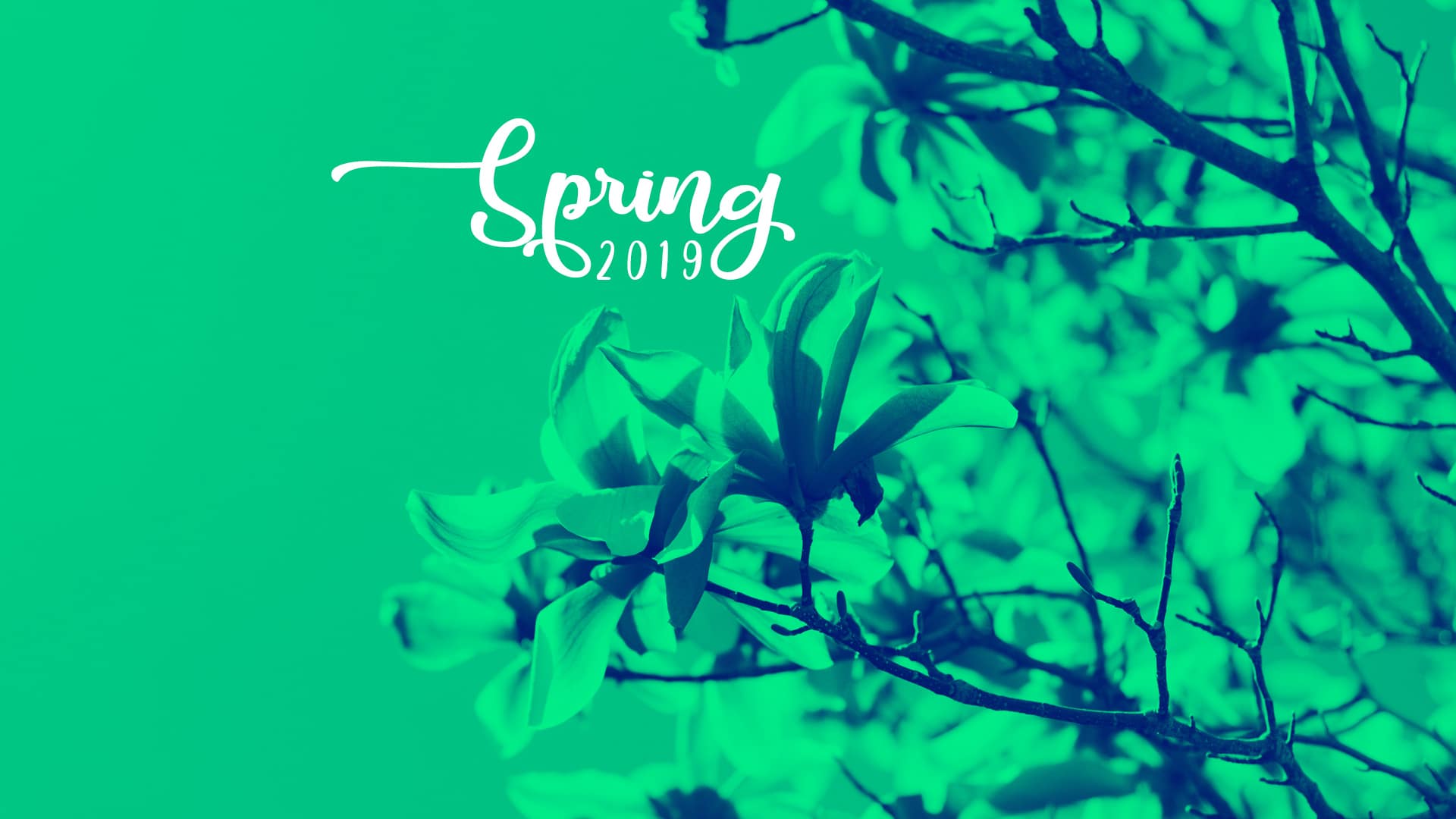 Download a FREE September 2019 wallpaper for your desktop or mobile device.
At Flicker Leap, our team enjoys styling up their desktops with a new wallpaper every month. Every team member gets a chance to come up with some creative ideas. They then work with the exceptional design team to create their very own digital wallpaper. Get to know the designers, marketers and developers of Flicker Leap by getting a glimpse into their personalities through the wallpapers they come up with. We thought you would enjoy our team's creativity, so we are sharing the wallpapers with you.
The story behind Flicker Leap's September 2019 wallpaper design:
Spring is the time for all things new, fresh and beautiful. It's time for change.
I hope everyone is looking forward to long, warm, days spent outdoors enjoying all that sunny South Africa has to offer as much as I am. The smell of flowering Jasmin has been annoying my sinuses for weeks now and the lumo green leaves on the oak trees make me smile on my daily commute. The anticipation of rain is almost too much to handle. So much change. So much new.

Spring 2019 will also be a season of personal change for me and my family. This spring, we are moving into a new house and looking forward to the arrival of our second daughter. Our new garden has a beautiful Magnolia tree, which was in full bloom when we first looked at the property so I have chosen an image to remind me of that. I look forward to many happy springs under that tree with my family.

Happy spring to all!
Download your desktop version of the September 2019 wallpaper here.
How about one for your mobile phone?
Don't forget to sign up to our newsletter. You don't want to miss out on the amazing wallpaper designs to come!

Talk to us