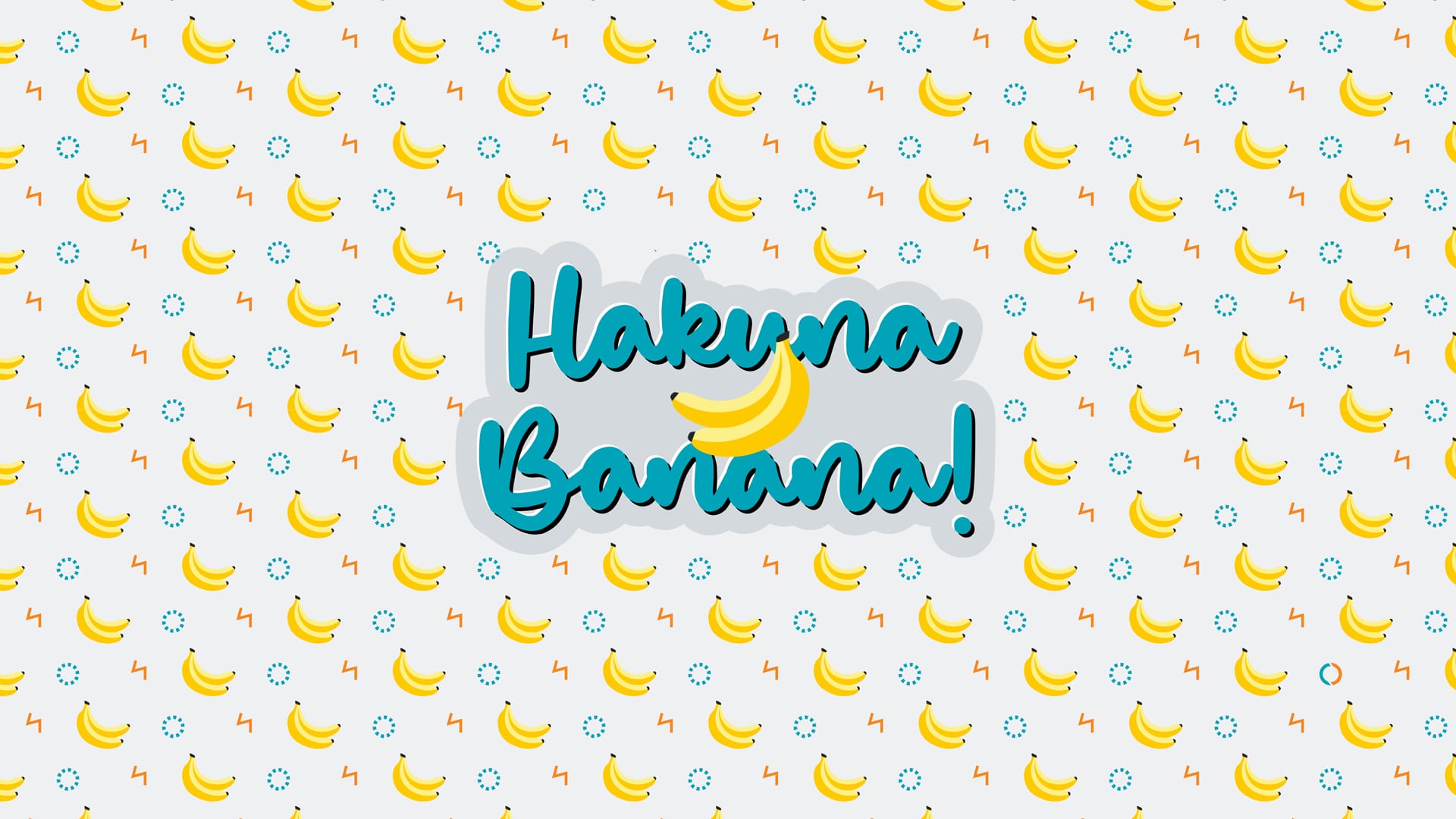 November 2021 wallpaper for desktop and mobile
Download a FREE November 2021 wallpaper for your desktop or mobile device.
Things have changed. But one thing that hasn't changed is our desire to bring you some funky wallpaper designs for your desktops and phones. The Flicker Leap creative team looks forward to designing a new wallpaper each month. We hope that they inspire you to do great things in 2021. Let us know if you're a fan of our wallpaper designs and please do share the love with your friends.
What's the story behind Flicker Leap's November 2021 wallpaper design?
Hakuna banana
Life has been a bit bananas since COVID hit us. So when life gives you bananas, our philosophy is: "hakuna banana" – it means "no worries – just make banana bread!"

Admittedly, some of us don't really like eating bananas, but you know what they say, right? Bananas are good for you! If you can't handle bananas in the fruit salad of life then they can be disguised in a number of ways. You'll go bananas for these recipes: banana cake, banana tart, banana pie, banana smoothie, banana ice cream, banana cupcakes, banana doughnuts, banana pancakes, banana split, banana (and peanut butter) toast, banana muffins, banana mousse, banana bars, banana milkshake, banana (and bacon) toasted sandwich, banana scones, banana pudding, banana parfaits, banana cheesecake and, of course, banana bread.
I guess what we are saying is this: no matter how bananas life gets, don't let it stress you out. Just do the best with what you get. Oh, and remember this:
Life is full of banana skins. You slip, you carry on.

Daphne Guinness
Who would have thought a banana could give us such an important life lesson? Timon and Pumbaa would be proud.
Download your desktop version of the November 2021 wallpaper.
How about one for your mobile phone?
Don't forget to sign up for our newsletter. You don't want to miss out on the epic wallpaper designs to come!

Talk to us