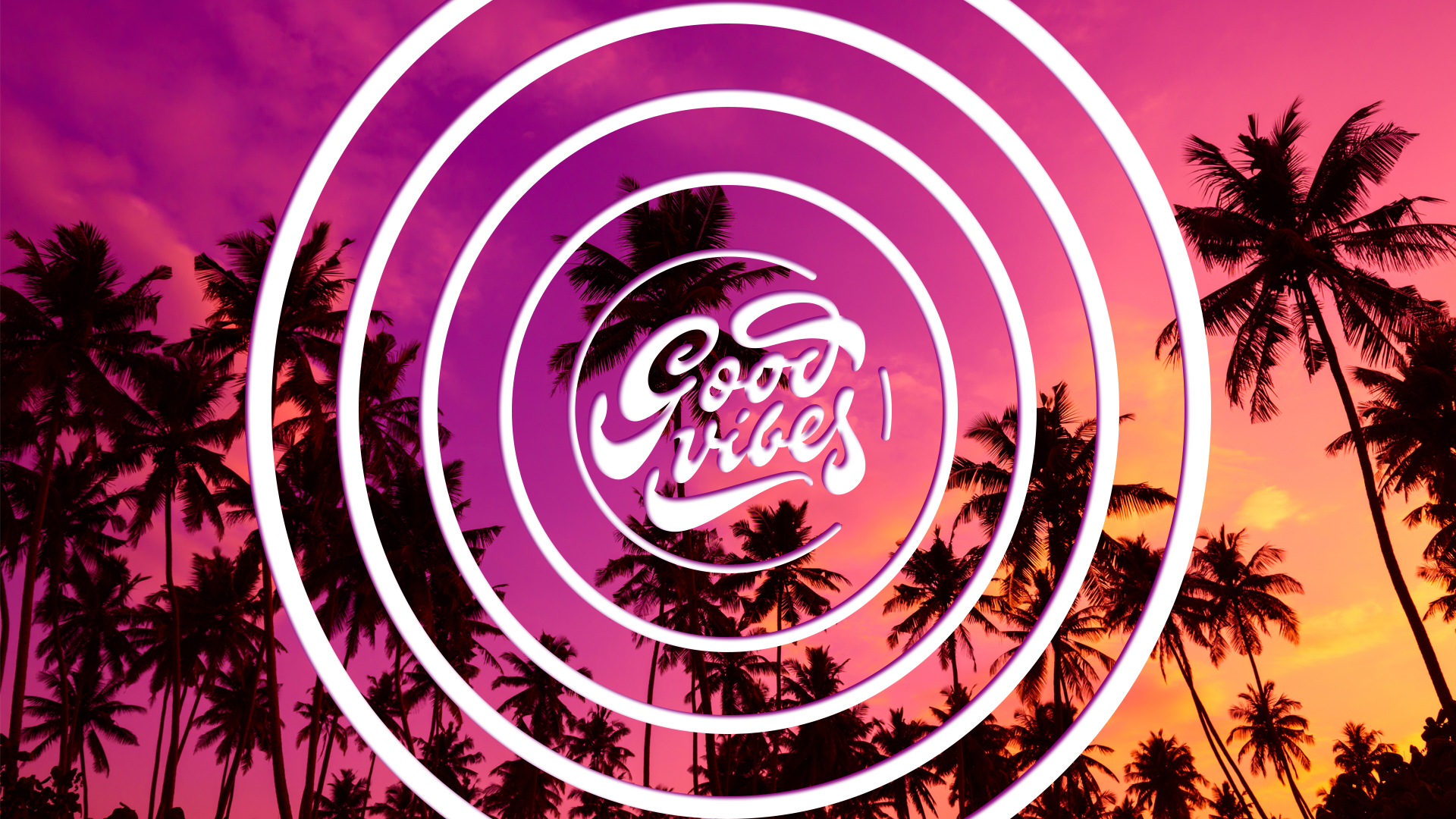 Download a FREE November 2019 wallpaper for your desktop or mobile device.
At Flicker Leap, our team enjoys styling up their desktops with a new wallpaper every month. Every team member gets a chance to come up with some creative ideas. They then work with the exceptional design team to create their very own digital wallpaper. Get to know the designers, marketers and developers of Flicker Leap by getting a glimpse into their personalities through the wallpapers they come up with. We thought you would enjoy our team's creativity, so we are sharing the wallpapers with you.
The story behind Flicker Leap's November 2019 wallpaper design:
Pessimism leads to weakness, optimism to power."
— William James
The Flicker Leap November 2019 wallpaper is all about good vibes. It's summer, so what is there to be negative about? Come on, get happy! There is no room for pessimism in our office. The only thing stress and worry will do is bring weakness. There is way more power in positivity. So whenever you feel overwhelmed, just imagine yourself sitting in a hammock chair on a deck overlooking a beautiful beach somewhere in this wonderful world. All you need to focus on doing is slowly sip your favourite cocktail (or beer), listen to some summer tunes, marvel at the colours of the sky as the sun sets for the day, watch the breeze tickle the palm trees and hold the hand of the person you love. Don't you feel better already? It's all in the mind! So let's choose good vibes and finish the year strong.
Download your desktop version of the November 2019 wallpaper here.
How about one for mobile?
Don't forget to sign up to our newsletter. You don't want to miss out on the amazing wallpaper designs to come!

Talk to us