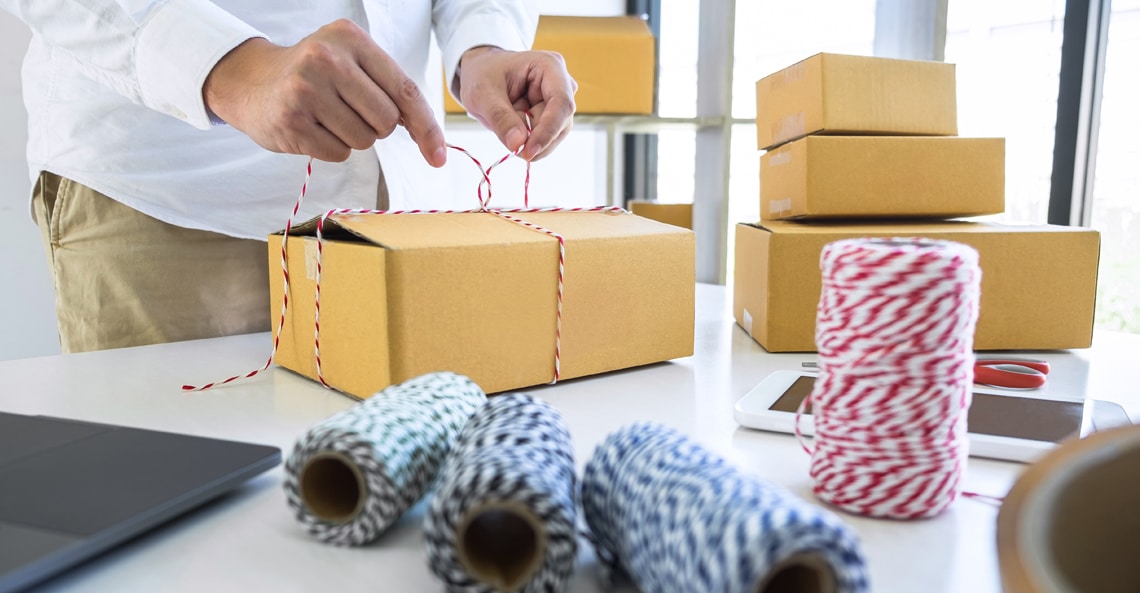 Move your retail store online today: 6 steps to ecommerce success
While the transition from a brick-and-mortar shop to an online platform can feel like a big undertaking, with a little planning, research and guidance from yours truly, we can make your ecommerce journey as simple as possible. Here are six simple steps to move your retail store online today!
6 steps to move your retail store online today
1. Plan
As with any business strategy, you need to take the time to plan out your efforts. The key questions to ask here is what tools will you need, what resources will it require and what the overall investment will be. So maybe you can't get your retail store online today, but if you don't take the first step and start planning today then you'll continue putting it off.
2. Choose a platform
You should think of your platform as the digital storefront and your point-of-sale system combined. It should display your inventory in an attractive and user-friendly way, while also providing important insights into your business performance.
Consider which ecommerce platform will best suit your business, make a list of desired features and price points and write a list of your must-have features and features that are scalable for the future.
If you have an existing website then there is a good chance that your web hosting service has an ecommerce plugin that you could incorporate into your existing site. If the ecommerce plugin is able to connect to your point-of-sale system, then PRESTO! Your bricks to clicks transformation is almost complete and you are well on your way to online selling.
3. Choose your domain name
So before you can launch your online store, you need to consider how you want to redirect your customers focus by choosing a domain name that makes the process of finding you in the digital environment easy.
There are two ways you could go:
You could choose a catchy, SEO-friendly name that will resonate with your customers
Or you could stick with your current brand name.
While each approach has their advantages, choosing an SEO-driven domain name will give you the opportunity to, firstly, rebrand your store and, secondly, create an online marketplace that is optimised for traffic and organic ratings.
4. Create a budget
It's important to have an idea of what you are willing to spend on not only the setup of your retail store online, but the maintenance of it as well. Design costs, SSL certificates, payment providers, such as PayFast, marketing and bandwidth are some of the costs that you may encounter when setting up an online store.
5. Product selection
A significant aspect of running a retail store online is deciding what products you should sell online. Ideally, your inventory and services should be carefully chosen in order to reach a broader audience. If you have a wide selection of products to choose from then choose your best-selling items, such as the top sellers from your physical store and the items you receive frequent requests for.
6. Supplier selection and order fulfillment
Having a retail store online implies that getting a product to your customer is no longer as simple as bagging it and handing it over to the customer. In saying that, you need to consider how you will carry out the fulfillment process.
If you already have a store, then you should already have vendors who you order from and have a relationship with. One way is to take on the packaging and shipping yourself. Another is to work with a third-party service who will warehouse, pack and deliver the online orders directly to your customers on your behalf.
All of this may seem overwhelming, however, keep the benefits of an online store in mind.
Having a brick-and-mortar retail store and a retail store online means you get the best of both worlds. It allows you to provide local appeal and a national draw that will set you apart from your competitors. You are able to provide customers with a seamless experience across all sales channels, physical and digital, known as an omnichannel experience.
About 50% of your online customers will add items to the cart but never click 'buy'. I mean let's be honest, we have all done it before. However, those customers are doing a local search on their smartphone and then visiting your store within a day and 18% of these customers will eventually make a purchase. So while your customers may be browsing your store online today, they are arriving at your store and buying from you tomorrow.

Talk to us