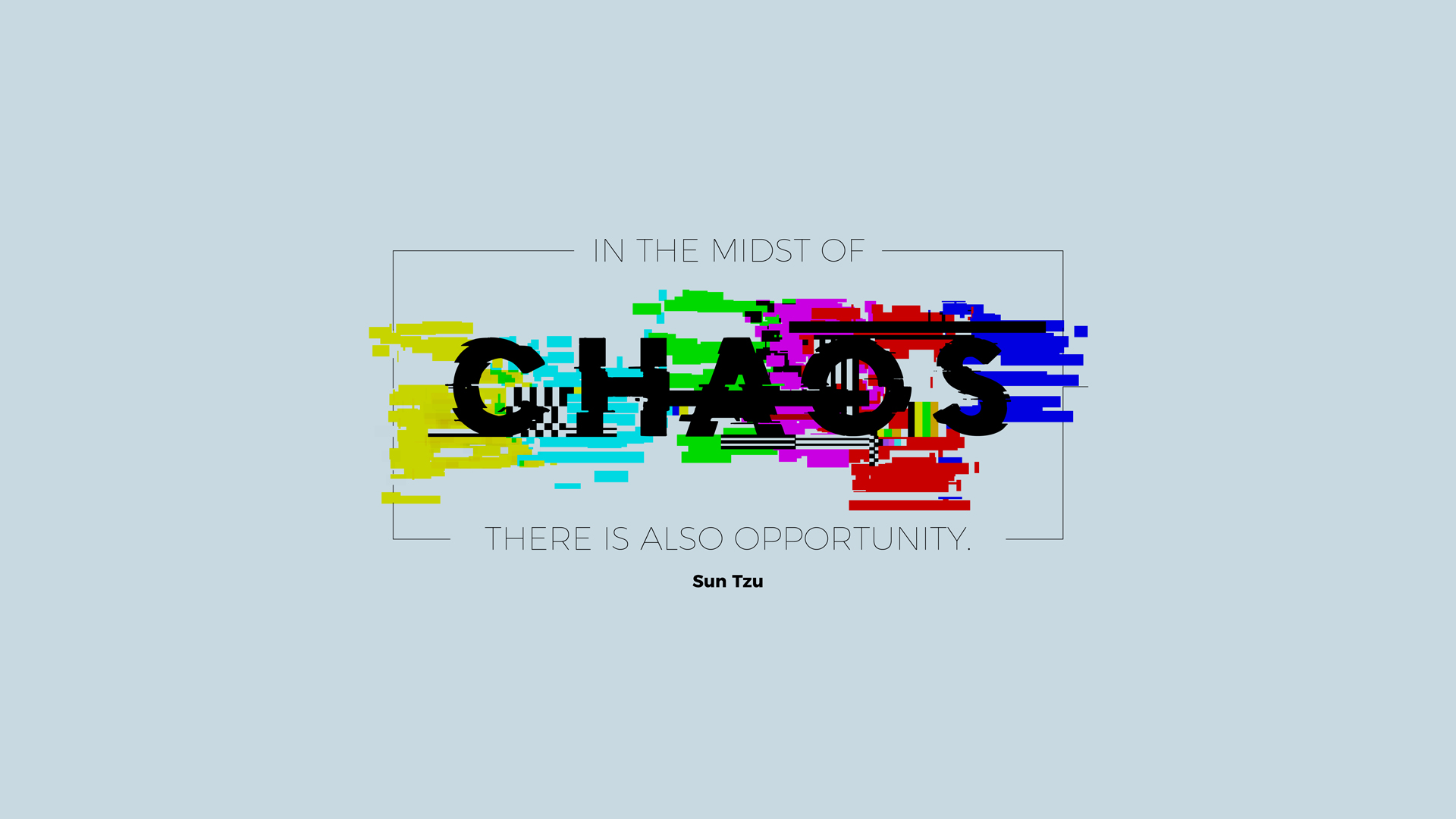 June 2020 wallpaper for desktop and mobile
Download a FREE June 2020 wallpaper for your desktop or mobile device.
In 2020, the Flicker Leap creative team has focussed their efforts on bringing you a fresh monthly wallpaper for your desktop and phone. With a theme of 20/20 vision, we've designed wallpapers that will inspire you and your business to adopt a bigger vision and to take a leap into the digital world of today and tomorrow. If you dig the wallpapers that we share with you, please let us know and feel free to share them with friends.
What's the story behind Flicker Leap's June 2020 wallpaper design?
"In the midst of chaos, there is also opportunity." Sun Tzu

Over the last few months we have watched our everyday lives change in ways we never dreamed possible. The 2020 we had hoped for has not materialised and instead we find ourselves in a chaotic and uncertain time. Every person in our country, and indeed the world, is navigating through this new reality. For business owners, life has been chaos, a mad panic to keep business running while balancing online schooling and working remotely. Chaos has already brought change. Online shopping is booming. Hairdressers are selling the tools to do your own hair along with a video meeting to walk you through the process. Even very traditional legal proceedings are moving online. Businesses are finding new and innovative digital solutions and it's all so exciting! 2020 certainly is a time of opportunity.

We will be looking at this wallpaper to remind ourselves to find the opportunities in the chaos.
Download your desktop version of the June 2020 wallpaper.
How about one for your mobile phone?
Don't forget to sign up to our newsletter. You don't want to miss out on the epic wallpaper designs to come!

Talk to us