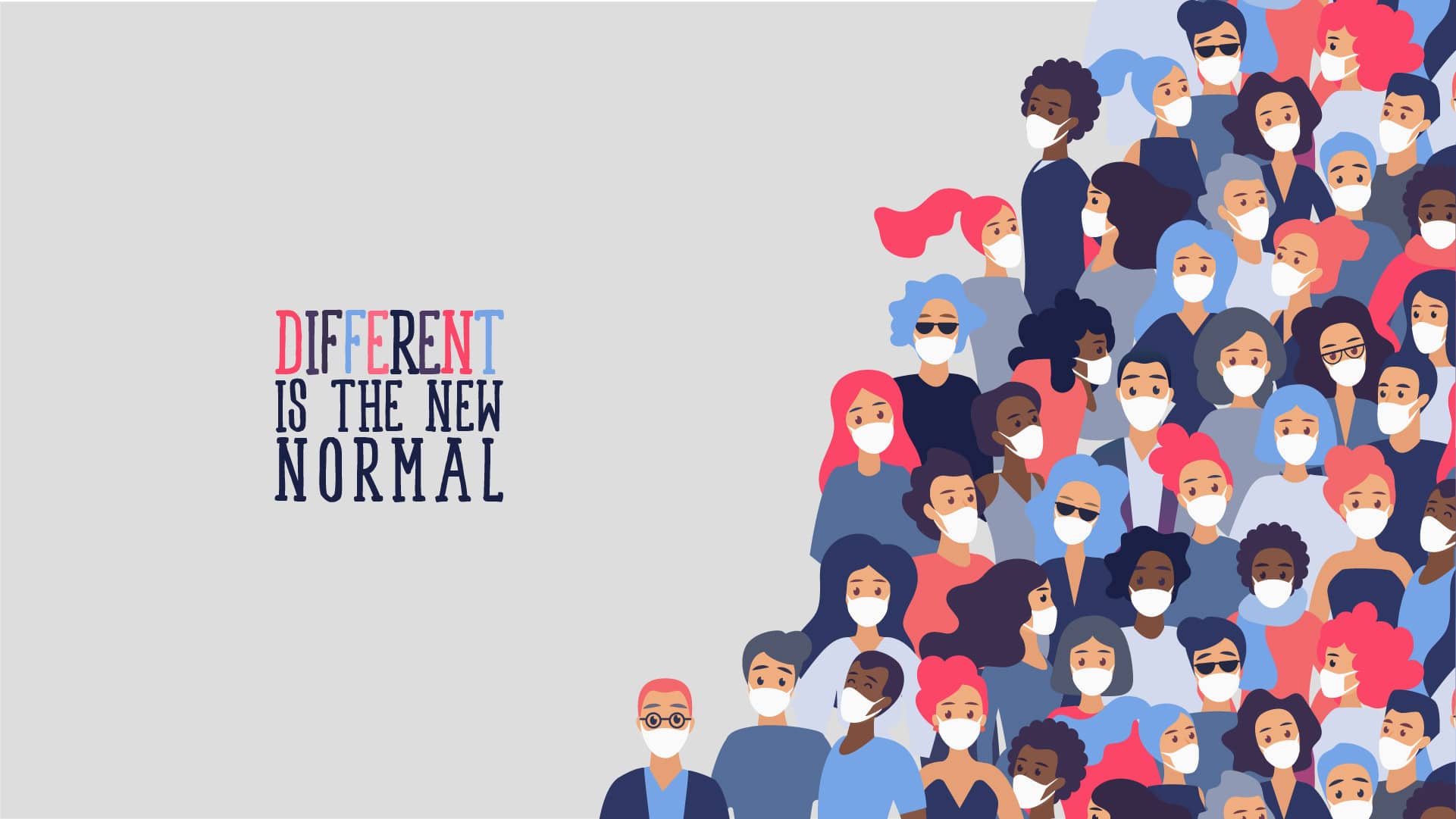 July 2020 wallpaper for desktop and mobile
Download a FREE July 2020 wallpaper for your desktop or mobile device.
In 2020, the Flicker Leap creative team has focussed their efforts on bringing you a fresh monthly wallpaper for your desktop and phone. With a theme of 20/20 vision, we've designed wallpapers that will inspire you and your business to adopt a bigger vision and to take a leap into the digital world of today and tomorrow. If you dig the wallpapers that we share with you, please let us know and feel free to share them with friends.
What's the story behind Flicker Leap's July 2020 wallpaper design?
Different is the new normal.

What did your "normal" life look like in 2019? No doubt things are looking a little different for you in 2020. The Covid-19 pandemic has changed things up a bit and now we're all trying to find our new normal. It's different, and it's definitely more digital. It's all about Zoom birthday parties, Houseparty dinners, remote working and online shopping with Checkers Sixty60. Most of us don't like it when things are different, but embracing change, staying positive, looking for new opportunities and actively finding a new normal is better than the altervative – living in the past. Yes, the new normal might not be as glamourous as the old normal, but perhaps there are many aspects about the new normal that are, in fact, way better. Have you thought about it?

So this month's wallpaper is all about reminding us that different is the new normal, and that is OK. We can do this! Let's be brave. Let's be courageous. Let's be different.
Download your desktop version of the July 2020 wallpaper.
How about one for your mobile phone?
Don't forget to sign up to our newsletter. You don't want to miss out on the epic wallpaper designs to come!

Talk to us