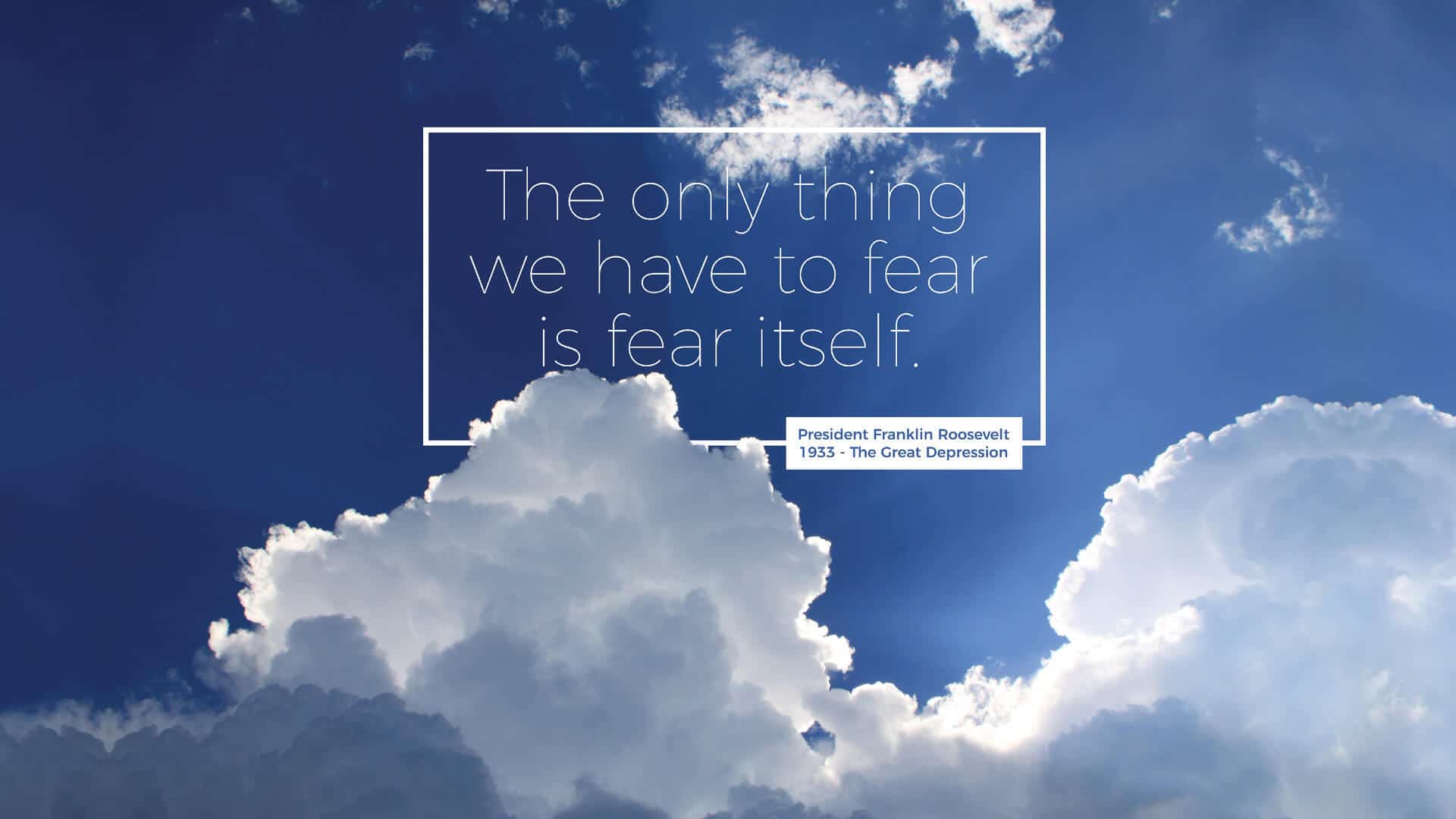 May 2020 wallpaper for desktop and mobile
Download a FREE May 2020 wallpaper for your desktop or mobile device.
In 2020, the Flicker Leap creative team has focussed their efforts on bringing you a fresh monthly wallpaper for your desktop and phone. With a theme of 20/20 vision, we've designed wallpapers that will inspire you and your business to adopt a bigger vision and to take a leap into the digital world of today and tomorrow. If you dig the wallpapers that we share with you, please let us know and feel free to share them with friends.
What's the story behind Flicker Leap's May 2020 wallpaper design?
Do not fear!
Humans have been through extremely tough times in the past. One of those times was the Great Depression of the 1930s. It was one of the worst economic downturns in industrialised world history. It began after the stock market crashed in October 1929, which put Wall Street in panic mode and wiped out millions of investors. In 1933, at American President, Franklin D. Roosevelt's first inaugral address, he famously said, "The only thing we have to fear is fear itself."

In 2020, we find ourselves facing our fears of a pandemic and another economic downturn. But fear does nothing, solves nothing and achieves nothing. It only makes matters worst by unnecessarily increasing stress and anxiety. So if you're going to fear anything, fear fear. We can choose to fear. Or we can choose to have the faith to believe that every cloud does indeed have a silver lining. Things will get better. The future is sunny and bright.
Download your desktop version of the May 2020 wallpaper.
How about one for your mobile phone?
Don't forget to sign up to our newsletter. You don't want to miss out on the epic wallpaper designs to come!

Talk to us