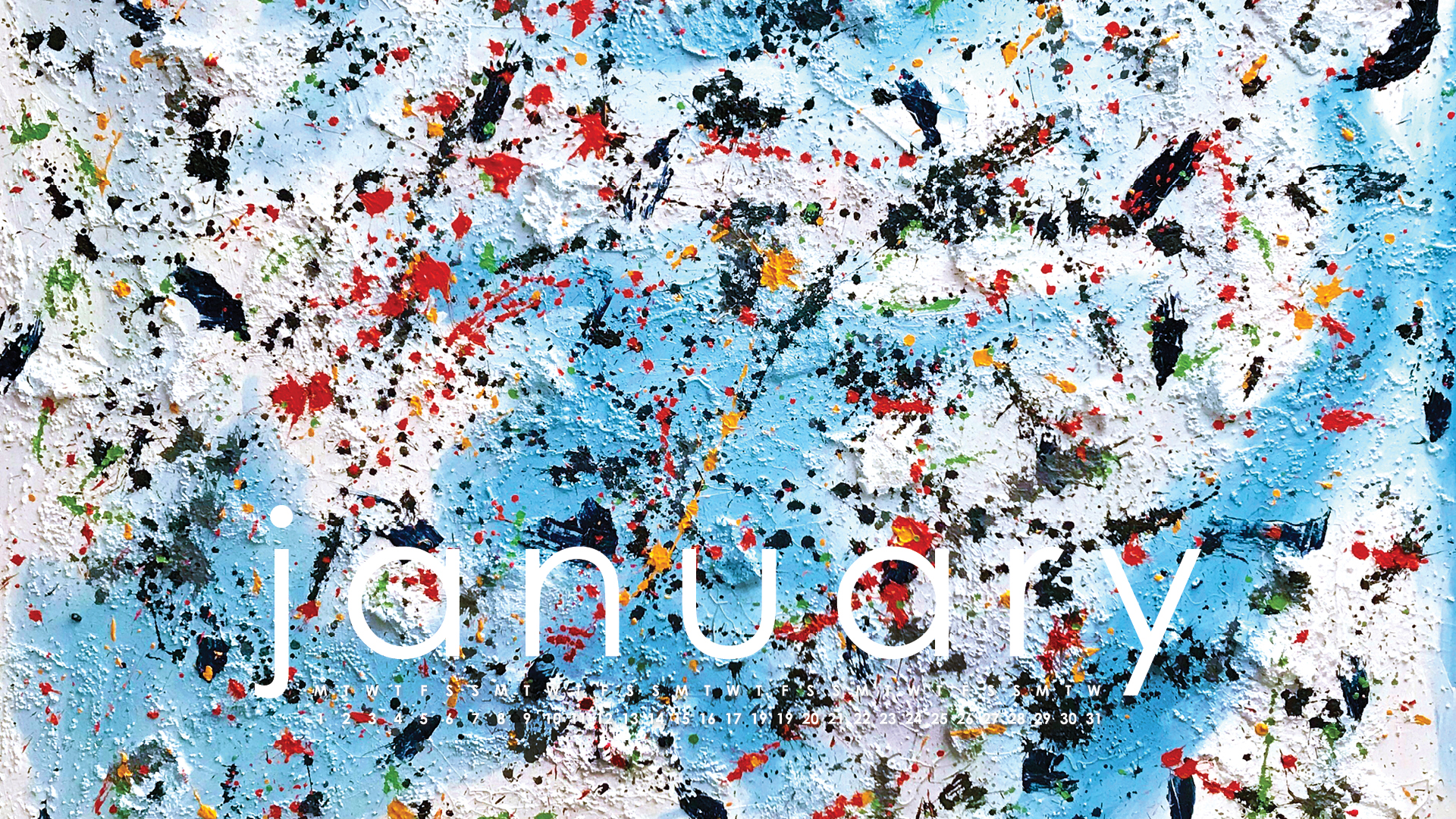 Why don't you start 2018 with a bang by adding some colour to your mobile or desktop device with this FREE January wallpaper!
This month's wallpaper was created by one of our very own team members who recently took a trip to Venice. He saw the Alchemy painting by Jackson Pollock at the Peggy Guggenheim Museum and thought that it would make a cool wallpaper. If that is not creative enough, he went and created this very piece (leaving lots of different colours all over the wall). He got creative by using glue guns, wine corks, pillow inners and of course paint, leaving us with a stunning piece of art!
Download your version of the January desktop wallpaper here.
How about one for your mobile phone?
Don't forget to sign up to our newsletter to get next month's exciting design sent straight to your inbox.
At Flicker Leap, our team enjoys styling up their desktops with a new wallpaper every month. Every team member gets a chance to come up with some creative ideas and then work with the exceptional design team to create their very own digital wallpaper. You can get to know the designers, marketers and developers of Flicker Leap by getting a glimpse into their personalities through the wallpapers they come up with. We thought you would enjoy our team's creativity, so we are sharing the wallpapers with you.