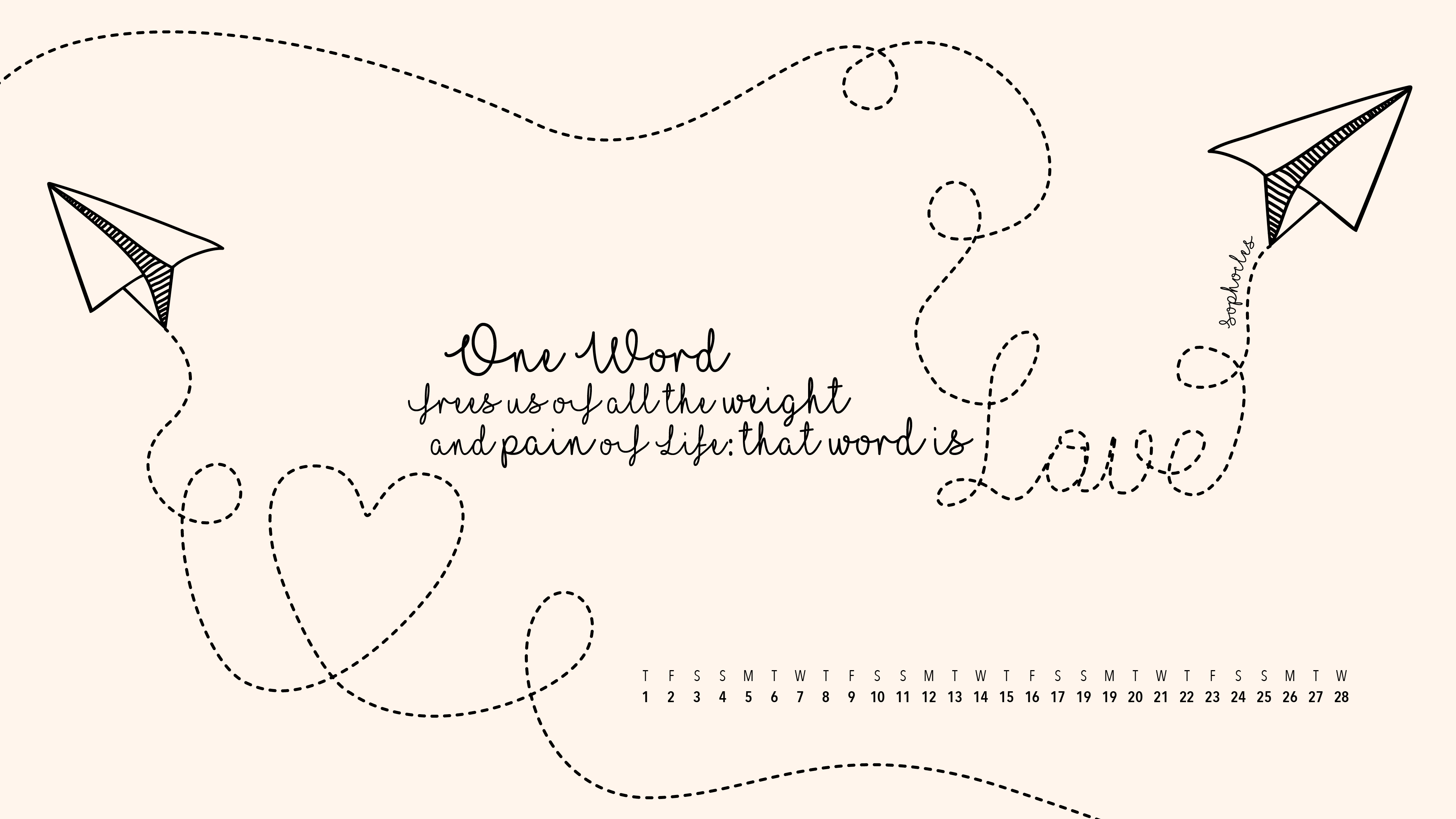 Download a FREE February wallpaper for your desktop or mobile device.
At Flicker Leap, our team enjoys styling up their desktops with a new wallpaper every month. Every team member gets a chance to come up with some creative ideas and then work with the exceptional design team to create their very own digital wallpaper. You can get to know the designers, marketers and developers of Flicker Leap by getting a glimpse into their personalities through the wallpapers they come up with. We thought you would enjoy our team's creativity, so we are sharing the wallpapers with you.
The story behind Flicker Leap's February Wallpaper design:
I love quotes. I've always been one of those people who buy quote books, look up quotes online, write quotes in birthday cards, include quotes in my blog posts and quote quotes to others. Perhaps it is because I am a philosopher at heart. I am intrigued by the word philosophy. It comes from the Greek roots philo- meaning love and -sophia meaning wisdom. Isn't it great that we can gain wisdom from others simply by reading what they have said or written?

So it was inevitable that I would choose a quote as the focal point of my wallpaper design for February. I chose one that is relevant for the month of love, and one from Sophocles (in sticking with the Greek theme).

Life can be weighty. Life can be painful. As cheesy as Valentine's Day and the month of love is, I am always reminded that love is important because it frees us from the stresses and strains of life. With love, we can flit through life like paper aeroplanes. – Louise Davis
Download your version of the February desktop wallpaper here.
How about one for your mobile phone?
Don't forget to sign up to our newsletter to get next month's exciting design sent straight to your inbox.