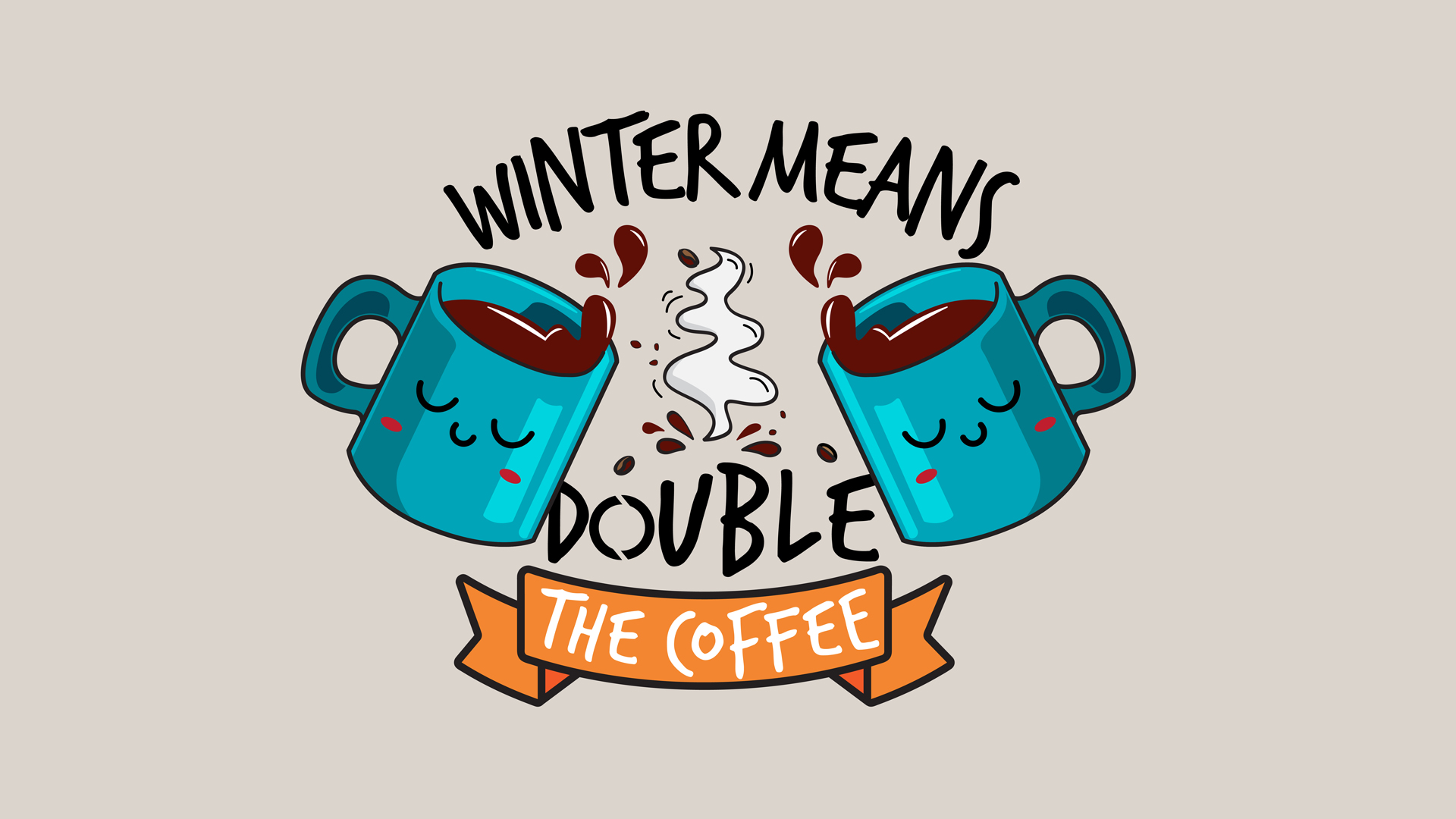 June 2021 wallpaper for desktop and mobile
Download a FREE June 2021 wallpaper for your desktop or mobile device.
Things have changed. But one thing that hasn't changed is our desire to bring you some funky wallpaper designs for your desktops and phones. The Flicker Leap creative team looks forward to designing a new wallpaper each month. We hope that they inspire you to do great things in 2021. Let us know if you're a fan of our wallpaper designs and please do share the love with your friends.
What's the story behind Flicker Leap's June 2021 wallpaper design?
Double the coffee means double the magic
The Flicker Leap team believes in magic, and that there is magic in coffee. We're not necessarily fans of winter, but we don't mind that it provides a good excuse to have more coffee. More coffee means more magic. You may as well call us magicians. Are you sceptical? Consider these (and other )benefits of drinking coffee:
Wakes you up
Reduce morning murders
Antioxidants
Dissipates anger
It smells amazing
Awakes your senses
Boost metabolism
Pairs perfectly with a cookie or rusk
Gives you energy
Do things faster
Happiness in a mug
Great for procrastinating
Hand warmer
Heart warmer
Tastes delicious
Better than a smoke break
You get to use your favourite mug
Improved mental focus
Reduces depression
Well there you have it. What's not to love about coffee? Stay warm and happy this winter – drink double the coffee! Now, it is time to finish writing this article and go grab another cup of joe. PS If you're a tea drinker, we forgive you.
Download your desktop version of the June 2021 wallpaper.
How about one for your mobile phone?
Don't forget to sign up to our newsletter. You don't want to miss out on the epic wallpaper designs to come!

Talk to us