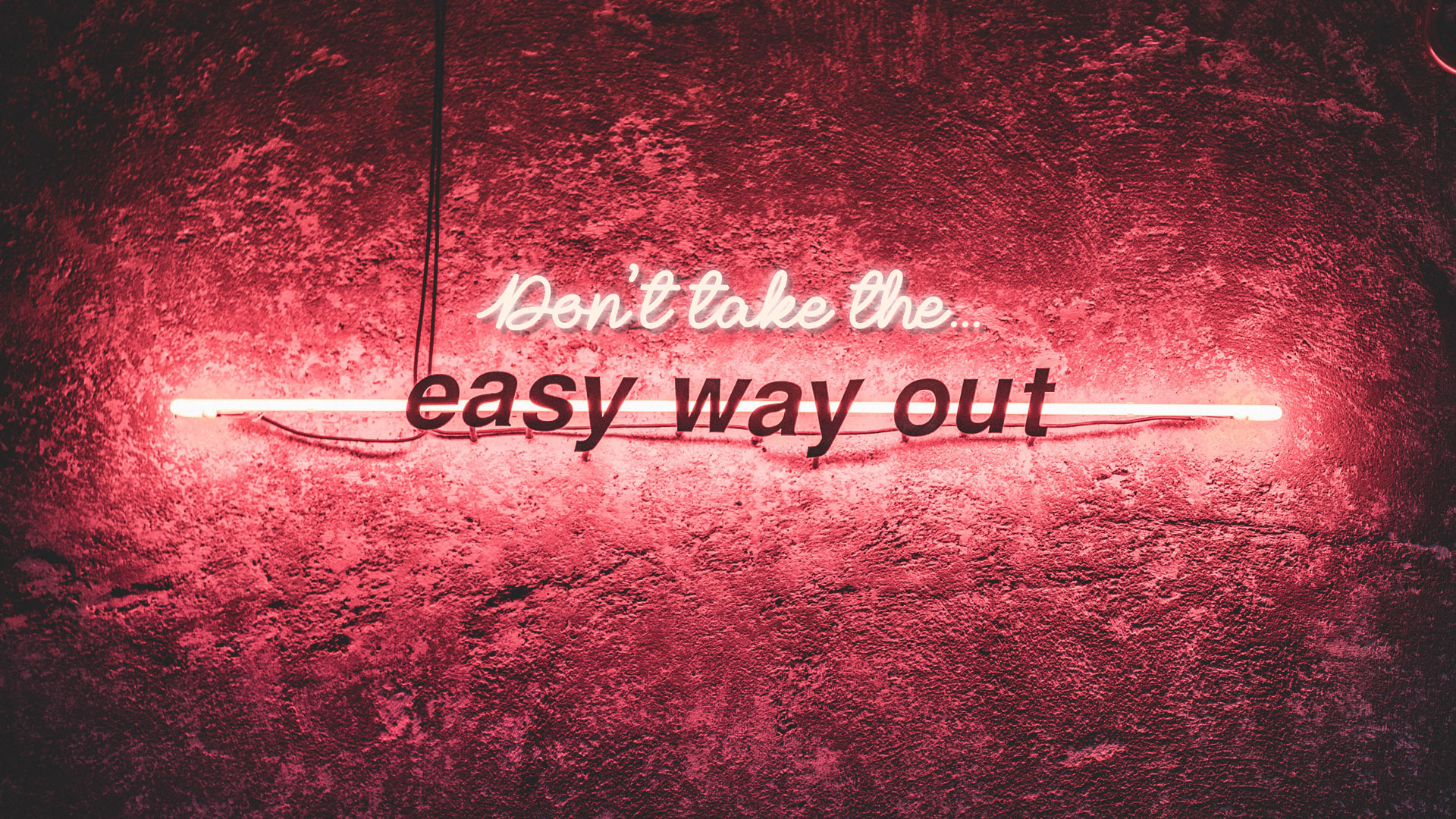 July 2021 wallpaper for desktop and mobile
Download a FREE July 2021 wallpaper for your desktop or mobile device.
Things have changed. But one thing that hasn't changed is our desire to bring you some funky wallpaper designs for your desktops and phones. The Flicker Leap creative team looks forward to designing a new wallpaper each month. We hope that they inspire you to do great things in 2021. Let us know if you're a fan of our wallpaper designs and please do share the love with your friends.
What's the story behind Flicker Leap's July 2021 wallpaper design?
Don't take the… easy way out
It's usually way too easy to take the easy way out in life. We see a lot of people attempting to save money and time by taking the easy way out with their businesses. But this usually doesn't solve anything in the long run. If you're experiencing business challenges (or life challenges for that matter) our advice is to stick it out. Yes, it'll be hard, but they say that nothing great comes easy. They also say that hard work pays off. If you choose the easy way out then you won't learn anything new, and you certainly won't grow. Don't make excuses! Don't give up!
You can always take the easy way out and give up, but real strength comes when you decide to keep pushing no matter what the circumstances are.

Anonymous
So what does it mean to NOT take the easy way out? It means saying no to doing things unethically. It means saying no to giving up on what you have built. It means trying to find another way to make things work. You can do it. We believe in you.
Download your desktop version of the July 2021 wallpaper.
How about one for your mobile phone?
Don't forget to sign up to our newsletter. You don't want to miss out on the epic wallpaper designs to come!

Talk to us