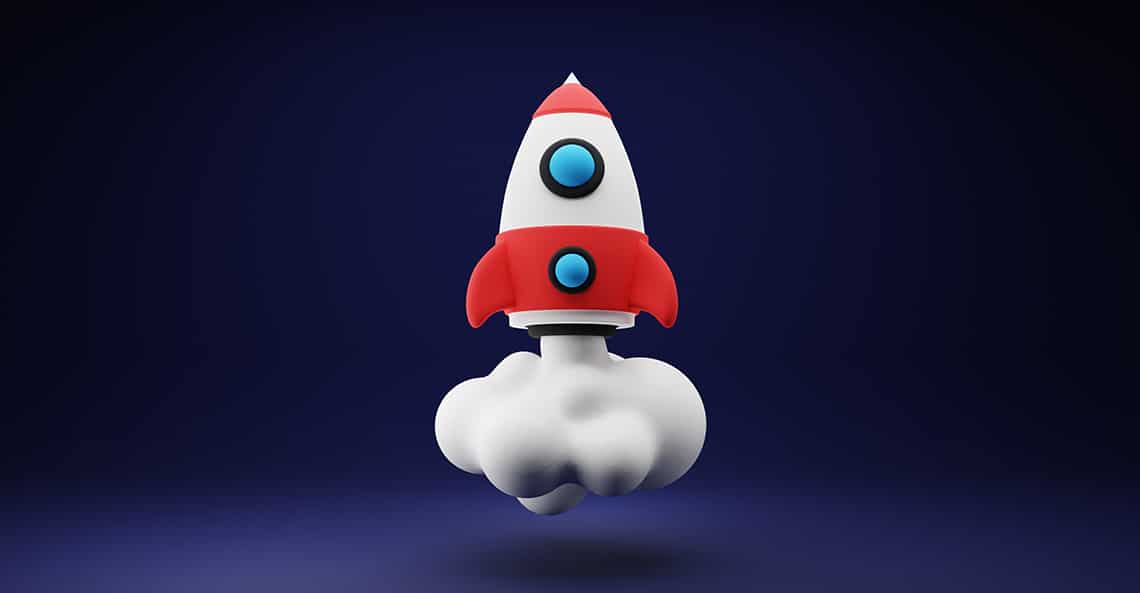 10 things to do after launching a new WordPress website
Well done for launching a new WordPress website! Now the real work begins. "What? I thought I'd done the hard yards!" Whilst a lot of time and effort inevitably went into building your website, there is never really a final product. These days, it's fundamental to have a website that is dynamic (not dated), beautiful (not boring) and fresh (not funky… like when there is a funky smell). A WordPress website not only needs to look good, which is easy enough to maintain, but it also needs to function as it should. Let's take a quick look at ten things you need to do after launch. 
10 things to do after launching a new WordPress website
1. Allow your website to be indexed
There's no use having a website if no one can find it. In the backend of your WordPress website, go to Settings – Reading and make sure "Discourage search engines from indexing this site" is NOT ticked. This Search engine visibility checkbox may have been ticked during the development phase, but now that you're ready to show the world your website, you want Google and other search engines to be able to index your website. We suggest you add your sitemap to Google Search Console to help speed things up. More on that in step 2.
2. Connect your website to Google Analytics and Google Search Console
Google Analytics is a free tool that will help you keep track of who visits your website and what they do when they're on your website. This valuable information will guide you in tweaking your website to ensure it achieves goals.
You should then also connect your website to Google Search Console, which will help you optimise your site for search engines. It's a valuable tool that you can use to assess the overall health and performance of your site in an effort to rank higher on SERPs. The sitemap you supply to Google Search Console will help Google get a solid outline of the content on your website and start indexing them correctly.
3. Create a sitemap for your website
To create a sitemap for your website, you simply need to install a Google sitemap generator tool. Your sitemap.xml file will list all of your website's URLs, which Google can then use to understand, organise and index the content on your website. If you add a new page, products, etc. to your website and change your website structure, it's worth creating an updated sitemap for Google to index.
4. Speed up your new WordPress website
Now that your website is up, a question you need to ask (a lot) is: how can I get the pages to load quicker? Nobody likes a slow website! Some things you can look at doing include installing a caching plugin, optimising your images for the web and cleaning up your code. Google Page Speed, analytics and Search console all help give you an idea of where you can improve your page speed. It is also important to see if any changes need to be made specifically on mobile devices.
5. Get your website connected to a CDN
We always recommend that WordPress websites use CloudFlare, which they describe as a "​​global network designed to make everything you connect to the Internet secure, private, fast, and reliable." A CDN speeds up load times for users by storing (caching) data on various servers in different locations and then sending data shorter distances (which is quicker) to the end user, based on their location. A simple illustration would be if your site is hosted in Johannesburg, and a user accesses the website in Cape Town, the CDN would send the website code, images, etc. from Cape Town rather than from the source in Johannesburg, which speeds things up.  
6. Back up your website
Wouldn't it be tragic if, after all the hard work you have put in, your new WordPress website disappears? Anything can happen in the digital world, and it probably will. So we always like to make sure there is a backup available should anything happen. There are a few options, but we like to use Jetpack. 
7. Secure your new WordPress website
Unfortunately, websites are vulnerable to the effects of viruses, hacking attempts and malware. Security is a necessity to protect your site. We opt for Wordfence when it comes to securing new WordPress websites. Another important thing to do is to constantly keep track of login profiles and passwords, and change them whenever and as often as necessary.
8. Update your website's information
It's important to go back to the basics and check your website's information like site title, tagline, etc. You can do this by going to Settings – General. 
9. Keep your website's content updated 
When launching a new WordPress website, we often get asked, "Do I need to update the content on my website?" The answer is a definite yes. If you don't have time to keep it updated then we highly recommend getting a copywriter to keep things fresh. We offer a content creator package for that very reason. 
10. Invest in a website maintenance package
A website requires a lot of maintenance, which can be time-consuming and stressful. An option is to leave the maintenance up to the experts and invest in a website maintenance package. A website maintenance package will help you stay on top of WordPress, plugin, theme and license updates and renewals. Ask us now about our website care package.
There are many advantages to having a WordPress website, but no website is completely maintenance-free. So, no matter what type of WordPress website you have just launched, it will require some TLC. If you have just launched a new WordPress website, chat to us if you'd like to ensure it keeps running smoothly.  
Not sure what website care you require? Get in touch with us today.

Talk to us