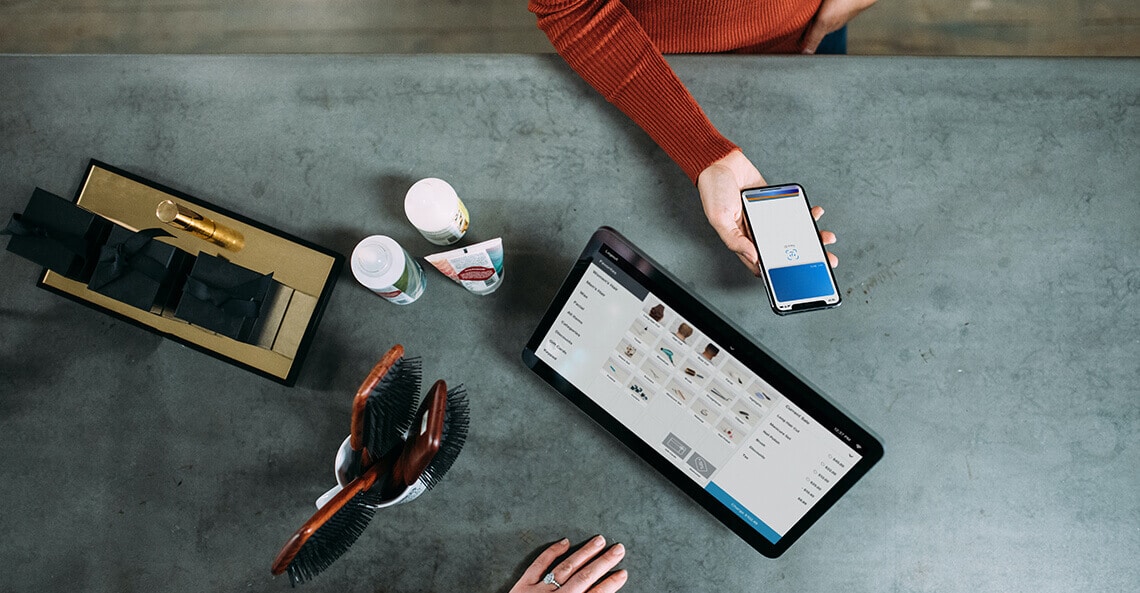 Six features to consider before choosing an ecommerce platform
Over time, a number of pre-built ecommerce platform solutions have allowed businesses to quickly and effectively get their online stores off the ground. By "a number", I mean hundreds of options have popped up over the years. To help you decide which one will be best for you, here are six features to consider.
Six ecommerce platform features
1. Reliability
An ecommerce platform must be reliable. Naturally, people like things that work and get frustrated when they don't. This is true even if you tell them that you're experiencing higher volumes than expected. This makes reliability a super important aspect of an ecommerce platform. Whether you're launching a multi-brand online store with 1000s of products or a boutique store with ten products, people should always be able to access your site and buy from you.
What you're looking for here is software that is written well and designed to scale quickly and easily. How do you check if software is written well if you're not a programmer? The best place to start is online. Have a look at formal reviews and what people are saying about that platform, especially when it's bad (but be aware that these are mostly emotional rather than fact). An example of this is that a popular platform called WooCommerce is often considered a non-enterprise solution, yet the reality is that it's able to perform just as well (if not better) than enterprise-labelled solutions out there.
If it's open-source software then have a look at the community, how big it is and how often updates are happening. It's a good sign to see a large community constantly pushing out new improvements, which include security updates. You can expect a large community to have a large group of people dedicated to getting the software running reliably and optimally.
2. Security
We can't emphasise how important this is – your platform needs to not only be kept secure from current hack attempts, but it needs to be kept secure against future vulnerabilities. A hacked site is not only really bad for your brand, but it's also very bad for your search ranking, especially when Google warns its users that you may be hacked.
Your platform needs to be kept up-to-date and it needs to be kept secure against any and every attack possible. A good way to do this is to follow updates from the platform developers and look out for security patches that should be released regularly (this means they're always looking for ways that the platform could be breached and removing that vulnerability). A secure website will give your customer the assurance that their information will be kept in safe hands.
3. Manageability
Every time you start a sale or need to update the price of a product, you want to be able to make the changes quickly without having to open up a manual to see how it needs to be done and then jump into some code. Make sure your platform is user-friendly and also has guides that show you how to do the fundamentals. Most platforms have a demo that you can view or videos that show you how the backends look and work. If it's open-source software, and you're a little more technically minded, you should be able to quickly install it and give it a go instantly.
4. User experience (UX)
If you haven't heard of the term "user experience" or UX before then I'd really suggest that you check it out. User experience isn't just a current fad, but an important part of how a customer works with or experiences your website. If they don't find it very user-friendly or intuitive then you're most likely going to lose a sale.
Using a platform that not only focusses on the backend features, but also the front-end user experience, is a top priority. It should use industry-leading layouts that users are comfortable with and which don't feel foreign to them. The front-end of your online store must also communicate professionalism, which in turn communicates that your potential customers can trust you, which is key to sales.
5. Scalability
If you're planning on growing your store beyond a side business and into something bigger, you'll want to be able to extend and improve it freely – without limitation from the platform developers. The improvements generally work around making your business run more efficiently (saving you time and saving you money). A few examples of this is integration into your accounting system, with a courier to calculate shipping costs and to fulfil orders, warehouse management systems and in-store point-of-sale systems.
6. Search engine optimisation
Search engine optimisation (SEO) is a very important aspect of marketing and is fundamental to achieving long-term goals. Although SEO is a broad and complex term, there are keys to making sure your SEO strategy can reach its objectives. At the very least, you need a platform that is ready to have the various search engine spiders crawl your website and understand the information that it's seeing. I won't go into the details about this here, but you want to make sure that your platform is going to give you a solid SEO foundation.
Conclusion
If your chosen ecommerce platform covers these items then you'll be all set to launch your online store effectively. A solid platform means you can focus on selling your products, marketing your brand and negotiating with suppliers. Contact us if you need help setting up your online store.
Yes! I have an idea and I need your innovation to turn it into an online store invention!