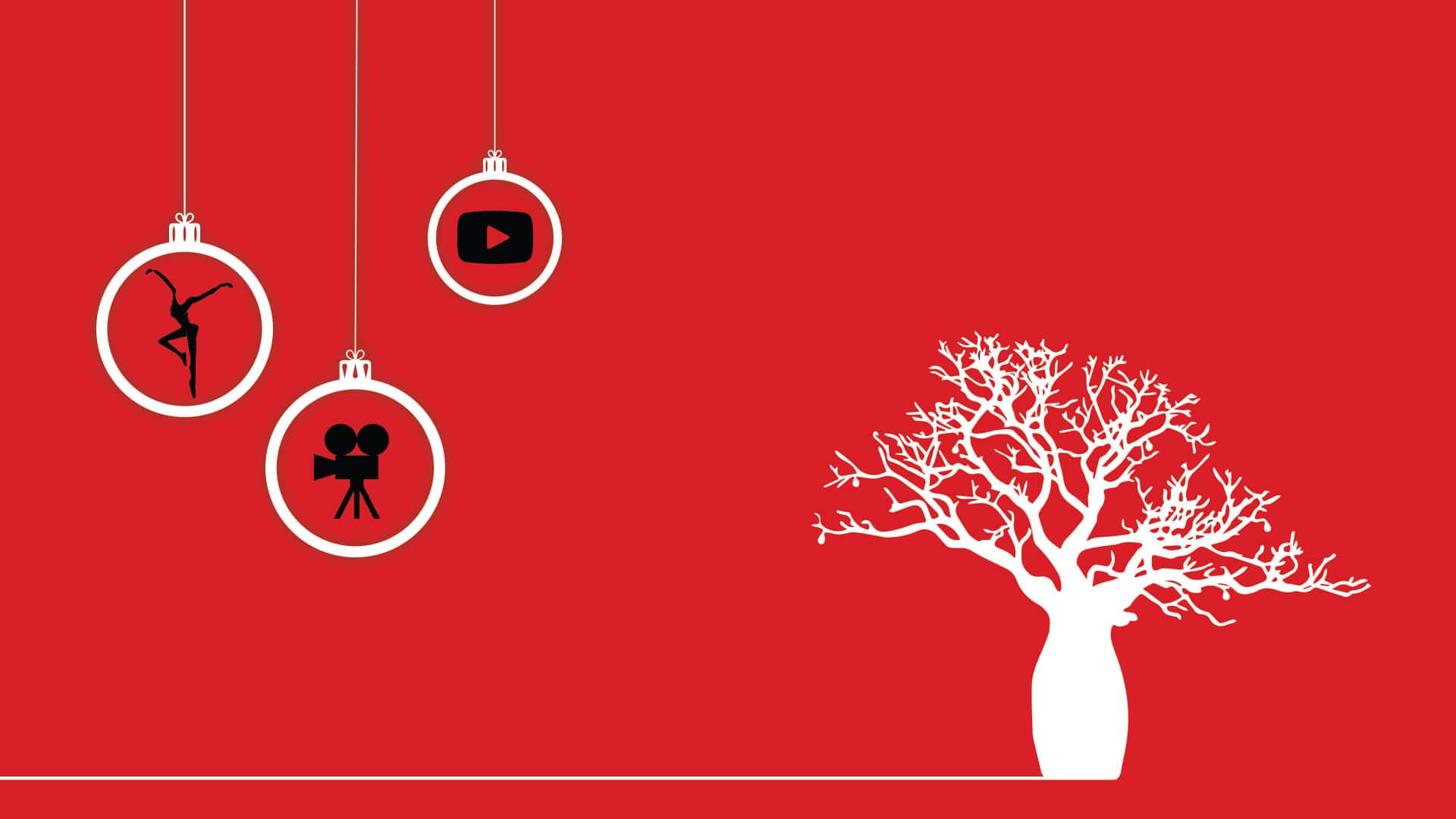 Download a FREE December 2018 wallpaper for your desktop or mobile device.
At Flicker Leap, our team enjoys styling up their desktops with a new wallpaper every month. Every team member gets a chance to come up with some creative ideas and then work with the exceptional design team to create their very own digital wallpaper. You can get to know the designers, marketers and developers of Flicker Leap by getting a glimpse into their personalities through the wallpapers they come up with. We thought you would enjoy our team's creativity, so we are sharing the wallpapers with you.
The story behind Flicker Leap's December 2018 wallpaper design:
Christmas in South Africa is different to the snow-filled scenes that it is portrayed to be in the movies. In the Southern Hemisphere, the weather is sunny. In South Africa, it's about beaches, throwing a braai or getting a glimpse of the Big 5 at the Kruger National Park. But the common factor is being outside with family and friends.
The year 2018 has been a year of learning and just me getting to know me. The three items that I have placed in the baubles are items that have gotten me through the year. I would have liked to add two or three more but I restricted myself to just three. Eeuck.
Dave Matthews Band: If you know me, you'll know that I would die for this band. The lyrics… the melodies…  the band members… they just transport me to a happy place. It's a delightfully perfect band.
Camera: This represents film. This represents theatre. This represents performance.  It represents creativity behind, and in front of the camera, or on stage.
Youtube: Being able to watch some of my favourite Youtubers, who inspired me, has lead me to discover new vloggers and content creators. I'm inspired to get back to creating content and be more consistant.
A tree? Sure, I added the Baobab tree, also known as "The Tree of Life".
The end. 🙂
Download your desktop version of the December 2018 wallpaper here.
How about one for your mobile phone?
Don't forget to sign up to our newsletter. You don't want to miss out on the amazing wallpaper designs to come!

Talk to us