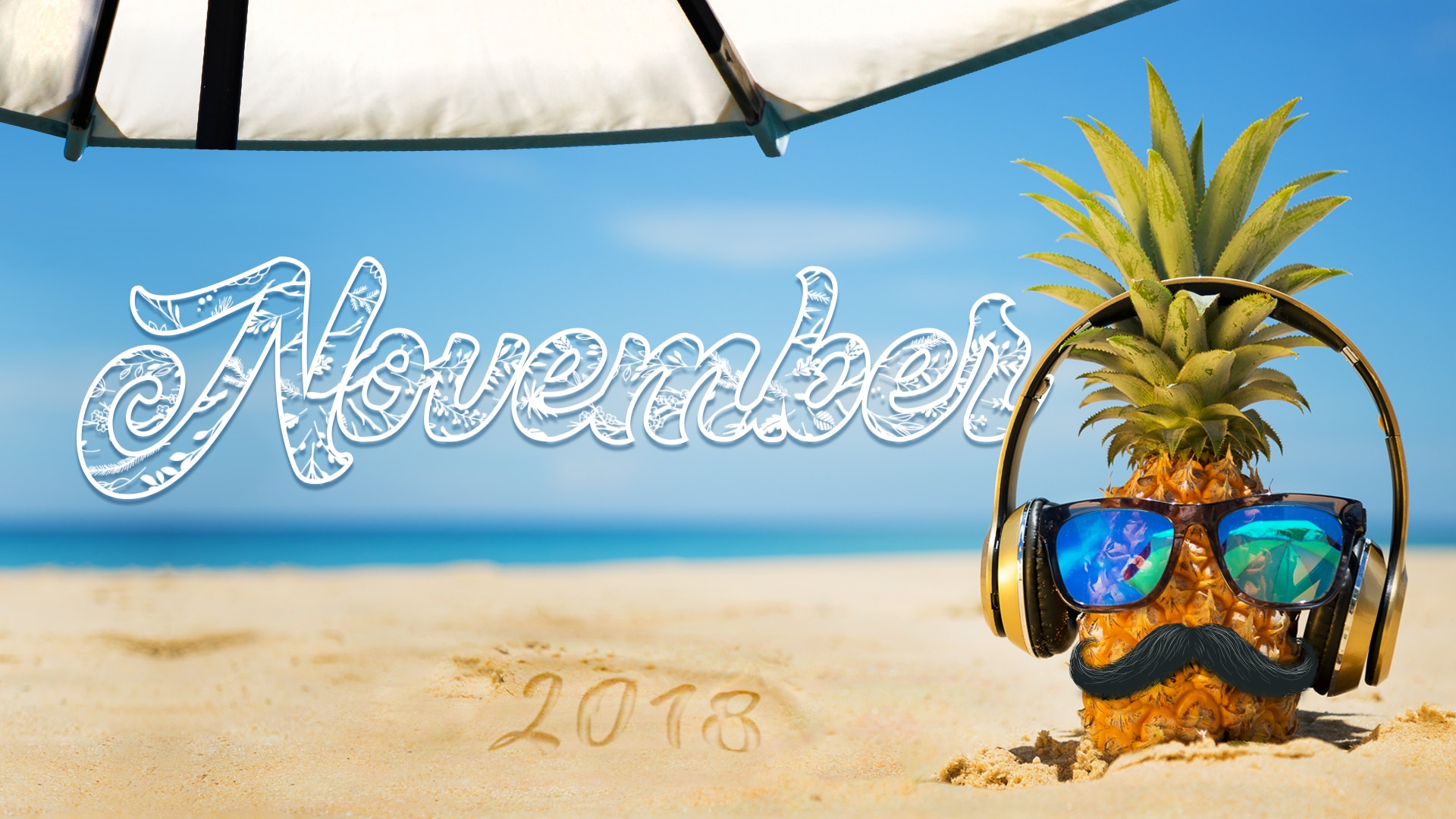 Download a FREE November 2018 wallpaper for your desktop or mobile device.
At Flicker Leap, our team enjoys styling up their desktops with a new wallpaper every month. Every team member gets a chance to come up with some creative ideas and then work with the exceptional design team to create their very own digital wallpaper. You can get to know the designers, marketers and developers of Flicker Leap by getting a glimpse into their personalities through the wallpapers they come up with. We thought you would enjoy our team's creativity, so we are sharing the wallpapers with you.
The story behind Flicker Leap's November 2018 wallpaper design:
When I think of November I think of warm days that signal an approaching summer vacation. I also think about its other name – Movember – when men grow facial hair to increase awareness of prostate cancer. This wallpaper showcases my favourite moments during this time of year – the idea of spending hours on the beach, listening to good music and witnessing the camaraderie of Movember.
Download your desktop version of the November 2018 wallpaper here.
How about one for your mobile phone?
Don't forget to sign up to our newsletter. You don't want to miss out on the amazing wallpaper designs to come!

Talk to us