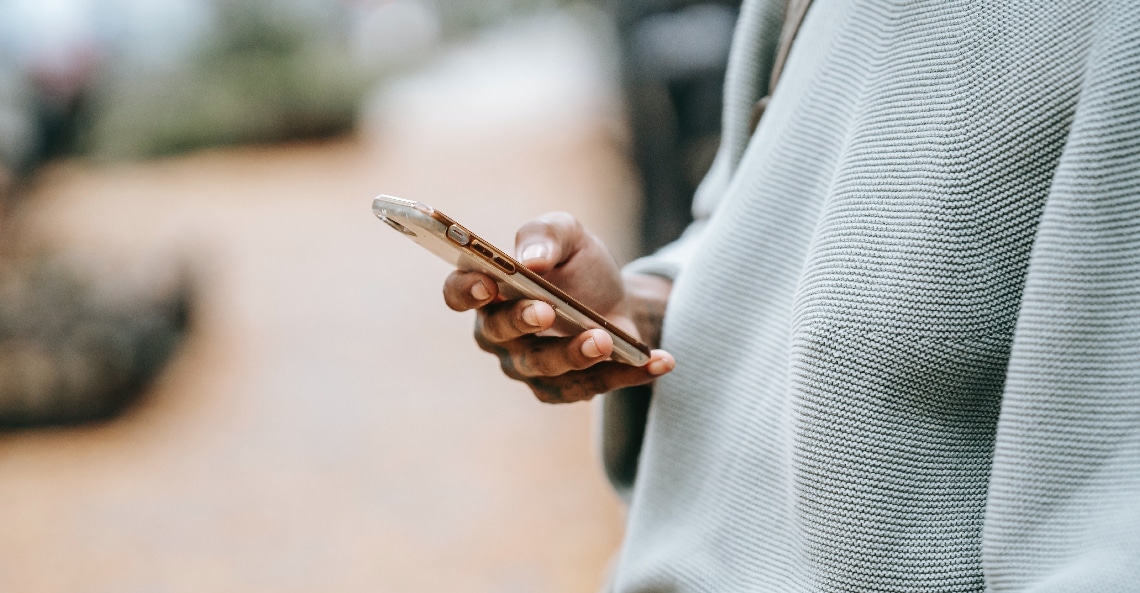 Build an online presence in South Africa
Building an online presence is vital if you want to rank on Google – a place someone will find you, that is. I'm sure you have heard the joke that the best place to hide a dead body is on the second page of Google search results. So you definitely don't want your website hiding there! Your online presence goes so much deeper than just your website, although having one of those is pretty important. There are so many strategies out there around how to build your online presence. Since you have to start somewhere, this is where we believe you should dedicate your focus first.
Websites build the base of your online presence
A social media page is simply no longer enough to build credibility and trust. You need a website, even if it is just one page to start with, to direct all of your digital marketing efforts.
Your website should:
Say who you are and what you do – in words and phrases that people might search for on Google
Give clear instructions on how to contact or purchase from your business
We do not suggest sticking with a lean and mean website for long. Content and words are the main elements search engines use to quantify and qualify your website. So get writing and adding as soon as possible!
Be ready to track
Get Google Analytics and Google Search Console, at the very least, set up from as early as possible to help you track your website results. These results will guide you in all future digital marketing decisions. They will also show you if your online presence is indeed growing or if it flatlined somewhere along the way.
Google My Business
This is such a quick and easy step which is so often overlooked when brands are looking at launching their business digitally in South Africa. Setting up your Google My Business profile should take less than an hour, but it sets you up for huge long-term value in a digital world. Google My Business provides a quick snapshot of who you are and your contact details. It allows for reviews and questions, gives customers your trading hours and so much more. Any customer you have worked with in the past or future can help with a quick star rating – all you need to do is ask! 
Pick your social media channels and get posting
We suggest choosing two to three social channels to begin with. This number will be based on your resources to manage each channel and create unique content for that channel. The type of business you are will also help guide you on which social platforms suit you, and more importantly your customers. Popular social media platforms in South Africa in 2021 remain Facebook, Instagram, YouTube and LinkedIn. Get your social set up with as much information on your business as possible. Then start to post regular, relevant content. We would generally recommend this content drives customers to your website, but again, this would depend on your business and your digital goals.
Start considering backlinks
Backlinks are an important part of how Google ranks your online presence and gives you credibility. The more links to your website from reputable websites in your industry or related to your products, the better. Backlinks are also very difficult to get. However, there is generally some low-hanging fruit that you would not want to ignore. Some examples include:
If you sell your product through any other retailer you could ask them to include a link to your website. They might not go for this since they do want the sale, but there is no harm in trying.
If you partner with any other businesses, request they add your logo or an advertising banner or even just an in-text link to your website.
If your product has been reviewed or featured in the media, ensure there is a link to your online presence.
Some industries have directory pages, and it is worth getting listings on any reputable free digital directories.
If you have sponsored anything or donated any prizes then request a mention and a backlink.
Look at a public relations campaign. PR campaigns are generally expensive, but can be vital in springboarding your business.
Build your blog
Blogs are one of the most effective ways to constantly add content to your website. It does not have to be called a blog. It could be how-to videos or interviews, but the method and goal remain the same. By producing new content and using your keywords and phrases, you will build an online presence for Google to analyse. This new and varied content allows Google to show your pages in search results, which allows you to start attracting the right kind of traffic. More of the correct type of traffic engaging with your website indicates to Google that you can be trusted. This cycle is repeated over and over. With each new piece of content and interaction, search engines are adding data to your growing online presence.
Location is still a factor
In a globalised digital era, our customers have also become global. It might not matter where in the world they live for you to do business with them, but it does matter to search engines. Selling physical products to people who also live in South Africa, even within your province makes logistics easier. Impressing people with quick delivery is a great way to garner good reviews. When you are competing for highly contested search keywords, with a South African Rand competing against US Dollars, it can be really helpful from both a cost and a strategy to decide on a smaller target location to start building your digital footprint. Once you begin paid online marketing, smaller target audiences require smaller budgets. Simple maths.
About that paid digital marketing
You should definitely consider running Google ad campaigns and social media marketing, especially if you are a new brand to the market and are only just starting out with your online presence. As I mentioned before, getting users to your website and giving them a good experience with the information they were looking for shows Google you are a business worth showing up on search results. The boost to your online presence can kickstart your search results. Then you can aim for your content creation strategy to start bringing in the organic traffic.
Building an online presence in South Africa is getting more and more competitive. The COVID pandemic has forced businesses of all shapes and sizes to move to the digital space. Us South Africans are also resilient and we have seen a multitude of side hustles becoming full-time jobs as new online stores and businesses pop up daily in the scramble to stay afloat. The value of your online presence is built with time and effort (and lots of content!). The great organic traffic will take time to really start paying dividends, but it is all built on the foundation that you dig. If you need to build an online presence or just get back to consciously building your digital footprint, we hope this has been helpful. Any questions or comments? Get in touch and we would love to chat strategy with you.