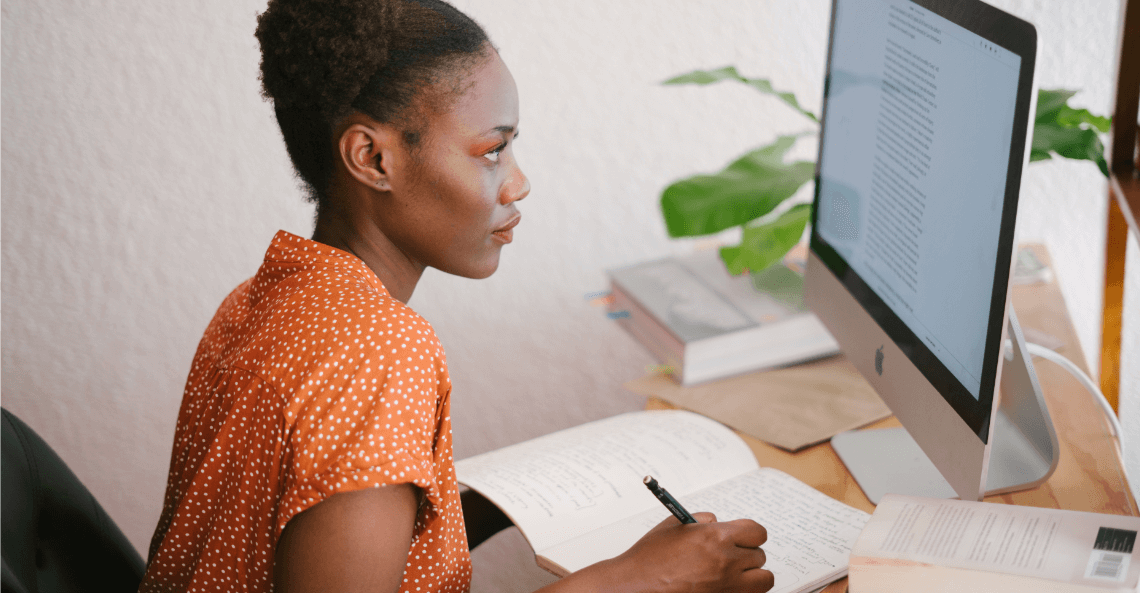 What is a learner management system (LMS)?
A learner management system, often shortened to LMS, can be described as a software ​​application or management platform for the administration, documentation, tracking, reporting, automation and delivery of educational courses, training programmes or learning and development programmes. An LMS is software that is developed to help people create, manage, organise and deliver online teaching material to school, vocational training, college or university students, as well as staff in various organisations. An LMS consists of two elements: a server that performs the base functionality and a user interface that is operated by instructors, students and administrators.
As the idea of lifelong learning maintains relevance and in the wake of the COVID-19 pandemic, online learning continues to gain momentum. More and more people are searching for ways to study from home (or from wherever they are in the world) and access learning materials on devices. Digital technology has had a profound effect on learning and teaching over the years, and ICT development has broadened the reach of education resulting in the immense growth of learner management systems that pull academic programmes, study guides and training materials into one platform – making life much easier for students and educators.
When was the first learner management system developed?
The first LMS programme can be traced back to 1924 when psychology professor Sidney Pressey invented the first electronic teaching device, which looked like a typewriter with a window that administered multiple-choice questions.
The first fully-featured LMS was called EKKO, developed and released by Norway's NKI Distance Education Network in 1991. In 1994, New Brunswick's NB Learning Network presented a similar LMS designed for DOS-based teaching. Continuous technological development has contributed to vast LMS changes. In 2012, an LMS could be hosted in a cloud.
Are learner management systems here to stay?
Learner management systems have become increasingly popular because they enable students and educators to access educational resources in a variety of formats. A growing number of educational institutions and organisations all over the world are making use of LMS platforms to offer a more effective learning and teaching environment for learners and instructors. In a 2021 report by TrustRadius, 99% of educational institutions provide some kind of LMS and educational technology support for their students (EDUcause, 2020).
The LMS market is expected to grow from $9.2 billion (2018) to $22.4 billion in 2023. This is due to a number of reasons:
Public and private initiatives for LMS growth
The increasing adoption of digital learning
The growing inclination toward bring-your-own-device policies
The rise of artificial intelligence (AI) and machine learning (ML)
LMSes are most frequently used by educational institutes, but also for employee training or onboarding and sales training. In fact, almost every organisation can make use of an LMS platform for knowledge management and information dissemination.
Would you like to explore the development of an LMS for your organisation? An LMS can be added to a new or existing website. Get in touch with us today to learn more about the various LMS options – each with different features and functions to suit unique requirements.
Sources:
https://moodle.com/news/what-is-an-lms-learning-management-systems-explained/
https://research.com/education/lms-statistics
https://www.techtarget.com/searchcio/definition/learning-management-system
Looking for a digital solution?