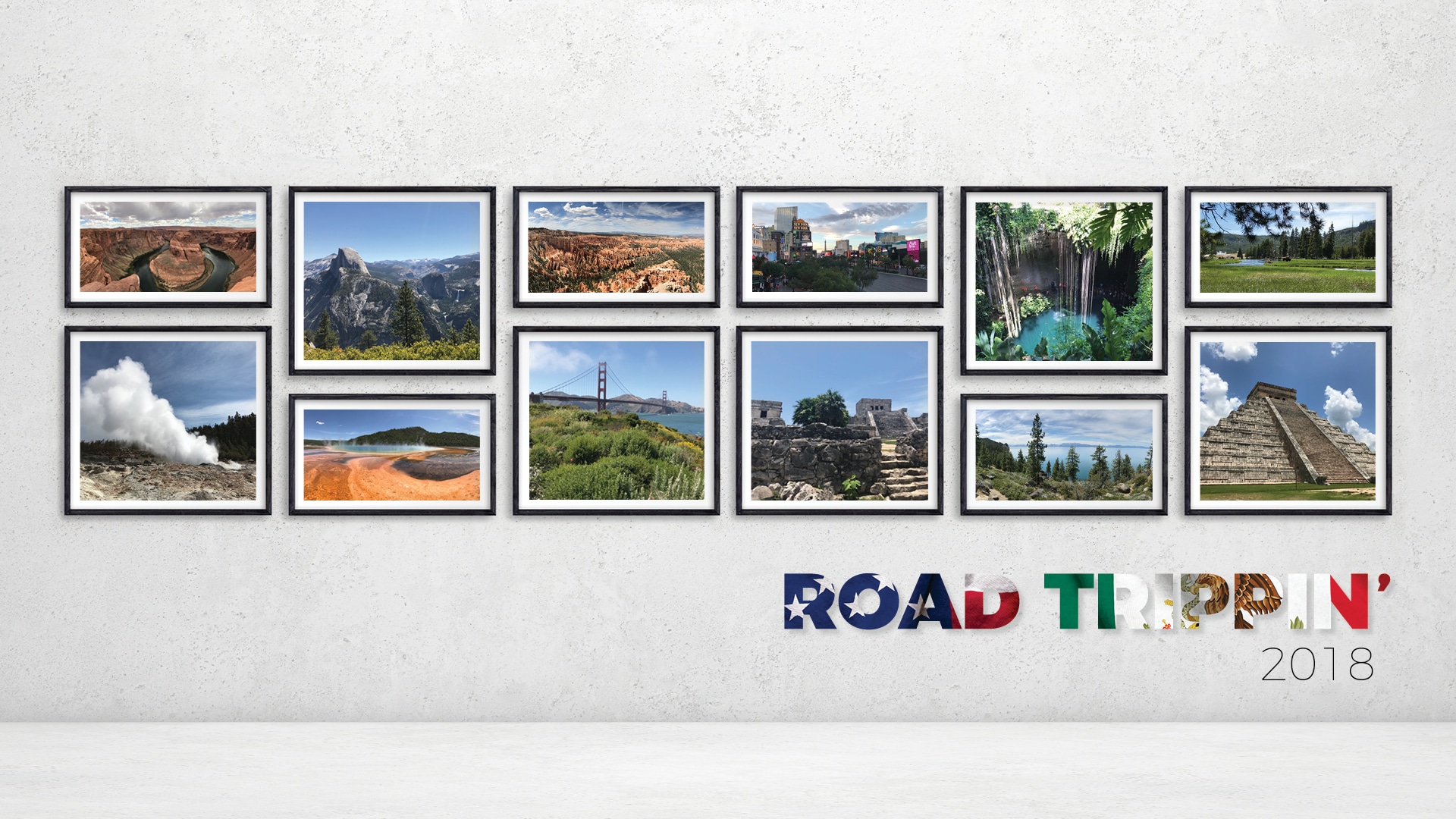 Download a FREE September 2018 wallpaper for your desktop or mobile device.
At Flicker Leap, our team enjoys styling up their desktops with a new wallpaper every month. Every team member gets a chance to come up with some creative ideas and then work with the exceptional design team to create their very own digital wallpaper. You can get to know the designers, marketers and developers of Flicker Leap by getting a glimpse into their personalities through the wallpapers they come up with. We thought you would enjoy our team's creativity, so we are sharing the wallpapers with you.
The story behind Flicker Leap's September 2018 wallpaper design:
My adventurous wife, Nicola, and I decided to press pause on life with all its adulting woes. Road trippin' just sounded like a much better option. Some called us crazy, but we knew our "one day we will go travelling" would possibly never come. So we booked our tickets and headed to the USA and Mexico. From May to August 2018 we explored North America. Some of the places we saw, which are featured in this wallpaper, were Yosemite National Park, Bryce Canyon National Park, Yellowstone National Park, Horseshoe Bend, Vegas Strip, Golden Gate Bridge, Lake Tahoe, Ik Kil, Chichén Itzá and Zona Arqueológica de Tulum.
Download your desktop version of the September 2018 wallpaper here.
How about one for your mobile phone?
Don't forget to sign up to our newsletter. You don't want to miss out on the amazing wallpaper designs to come!

Talk to us