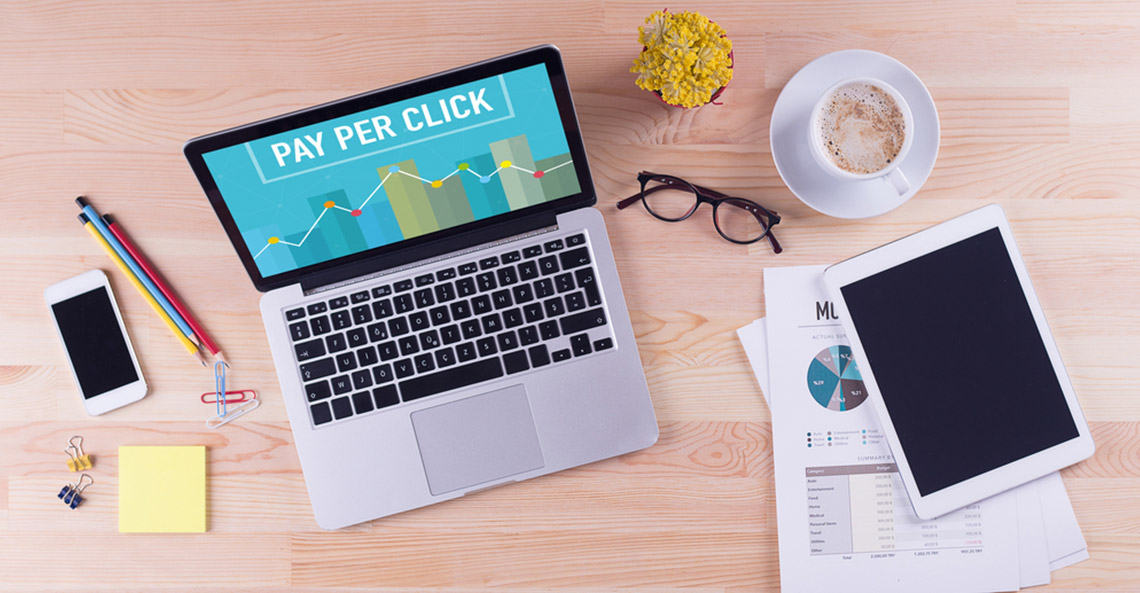 Is PPC advertising working for me?
If you're asking this question, you've probably just started doing some form of pay-per-click (PPC) advertising or maybe you've been doing it for a very long time. You know that measuring the effectiveness (ROI) of any form of advertising is important to any business owner. In this blog post, we will unpack a few ways to learn how well your PPC advertising campaigns are doing and a few ways to improve results.
Start with asking yourself what your objective of the PPC advertising campaign is. We mostly find that companies want to generate leads or sales, but let's not forgot about the power of building brand awareness. To help us understand the different measurement points, let's look at the inbound methodology:
Attract – bring visitors to your website
Convert – convert visitors into leads
Close – close leads as customers
Now let's look at how we can measure PPC advertising across the different stages of the buyer's journey mentioned above.
PPC advertising and the buyer's journey
Attract
PPC is effective at getting people to visit your website. If you look at it from a very broad perspective, the more you spend, the more people will come to your website. A great way to measure how many people a campaign is bringing to your website is to use an analytics tool like Google Analytics.
You'll see the source of traffic and, if you're using an integrated Google Ads account, you'll also be able to see which adverts are bringing in specific traffic.
If you're suffering from a lack of traffic, you could try a couple of things to improve click-through rates:
Increase your daily spend – maybe your budget is running out too quickly every month and needs to be increased.
Increase your cost-per-click – the stats show that only the top three ads get a majority of the clicks when it comes to PPC so make sure you're there.
Improve your wording – make sure the wording you've used is descriptive and captivating, you want the visitor to know exactly what they're getting.
Convert
Getting leads is important to any business, especially for the sales team (how can a sales team make sales without leads? Please don't suggest buying phone/email lists). Once you have a good amount of traffic coming in, you can generally expect a percentage to convert into leads.
To track this, you can once again use Google Analytics or Google Adwords to set up either conversion paths or conversion tags. This way you can measure how well adverts are doing in converting clicks into leads, and even which ads to focus on and give more budget to.
If you want to improve conversions, here are a couple of tips:
Make sure the wording of the advert matches the page they're advertising. You're more likely to have someone complete a form when they get what they expect.
Send clicks through to a landing or product page rather than the home page. This way your visitors can focus on what you want to offer and not get distracted by a busy home page.
Optimise the landing page so that the user focusses on becoming a lead rather than browsing around your site and forgetting to fill out a form.
Close
Closing leads is what matters most, but before we can look at how this can be measured via PPC let's understand more about modern buyers. In the past, it was all about the salesperson, but today it is all about the buyer. The buyer wants to know exactly what they're getting into before they sign or pay for anything. They want to know how it works, how it will add value to them and if there is a better solution out there (or a more knowledgeable place to get it from).
To measure the effectiveness of PPC advertising in attaining closed deals, you need an integrated marketing tool or CRM like Hubspot, which can track the source of a lead. You can then mark each lead as closed when the deal is done.
Whilst you can't really change anything on paid ads to improve close rates, here are a couple of ideas that will:
Target ads to specific personas rather than trying to get more people. Targeted ads always get better conversion rates.
Give the visitor/lead content that educates them and makes them more willing to close.
Allow a lead to dig deeper into your business by sharing educational content with them and even case studies of work you've done before.
Utilising paid adverts is a great way to get short-term results. However, you can waste a lot of money if you don't manage your campaigns effectively. Always measure your results across the different stages and understand the points at which you can improve effectiveness. Consistently making small changes will help you optimise ads for your target market.
If you'd like to get going with some PPC advertising, contact us now.

Talk to us