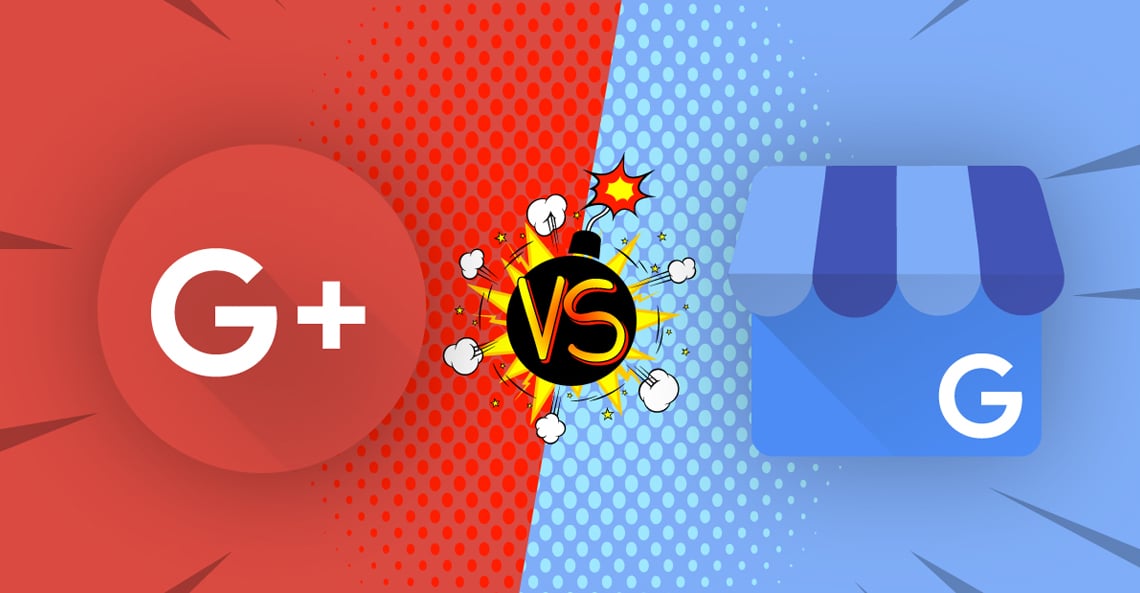 Google Plus / Google My Business: what's the difference?
Google Plus, otherwise recognised as Google+, and Google My Business are both products of… yes, you guessed it, Google. Google is the world's most popular search engine (no reference necessary), so tapping into these products is a good idea for any business. But is Google Plus and Google My Business the same thing? Let's take a look at a few of the differences between the two.
What is Google Plus?
Google Plus is a free-to-use social media platform that operates in a similar fashion to Facebook. Individuals and businesses can create, share, find and interact with content that they connect with. With Google Plus you can share posts with followers, which is the norm for most social media platforms. However, what differentiates Google Plus is that a user can create Collections to make it easier to find posts that they and others would prefer to see. Similarly, Communities can be created to connect with others that share the same interests you or your business has.
So then what is Google My Business?
Google My Business is also a free Google tool that allows businesses to easily manage their very important online presence on Google Search and Google Maps. Google My Business is particularly useful for businesses that operate at a specific location or within a designated service area. Simply by keeping the information about your business up to date, you can ensure your customers find you. With Google My Business, businesses can also post updates, add photos, respond to reviews and more.
How do you create accounts?
Business can quite easily create a Google Plus page using their brand account. Learn how to do that here.
With Google My Business, it's as simple as signing up. Learn how to do that here.
How do you manage your URLs?
Businesses can get custom Google Plus URLS, which makes it easy for customers to find you.
Google My Business allows you to provide your own website URL or you can even create your own free website.
How do you post?
On Google Plus, businesses can simply share a post and anyone following the brand account will see it.
On Google My Business, you can similarly create and share posts directly onto your business listing.


Talk to us