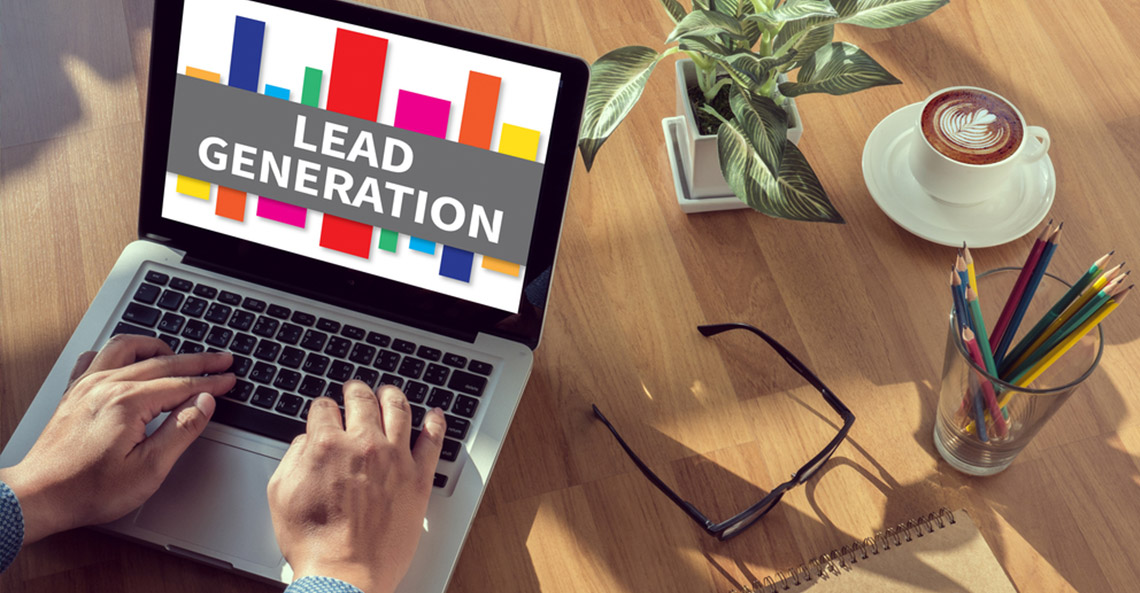 What does a lead-generating website look like?
Your website is your virtual shop window. It is a place to display your wares, tell people what you do and explain why you are the best in your particular area. A website should provide all the information a consumer requires to ensure they become a customer. So, what should your website include to guarantee it is an effective lead-generating tool?
1. Make contact information visible
This is absolutely vital. Nothing turns off a potential customer quicker than being forced to search around for ways to get in touch. Make sure all contact details – phone number and email address especially – are in plain sight on every page. Links to your social media channels should also be prevalent, as you want to get people to engage. It is also well worth it to have a form that allows users to quickly subscribe to a free newsletter, so that they can stay updated on what you are doing. This is one of the correct ways to build up your database because you need to create leads who want to be communicated to.
2. Tell people why you are the best
There's a thin line between coming across as arrogant and actually demonstrating why you are the best at what you do. You should not be shy when crafting the copy that will populate your website – make sure every word counts, but also ensure you can back up what you are saying. Using testimonials from genuine consumers is a fantastic way of showing potential customers what you do, and why you can be trusted to provide a quality service. If possible, display the work that you have done, as this helps people gain a better understanding of what you are capable of.
3. Always consider the end goal
The end goal is to provide potential customers with all the information they have come looking for and to convert these potential customers to leads, and eventually to customers. It can be tempting to cram your website with striking images, tons of text and emotive videos, but remember that you are creating your website to bring in new leads. Never forget about the need to convert website visitors into leads, because leads will hopefully become customers and this is what will boost your bottom line. Think about everything people require when they are on your website – information, descriptions, FAQs and contact details – and then give it to them. Don't bombard them with unnecessary frills.
4. Blog
Writing blog posts – like this one – is an excellent way to entice people to your site. Aren't you reading this piece? Providing potential customers with information that they are looking for and solutions to their problems helps generate leads. This is part of the inbound marketing methodology. By declaring yourself an industry expert with your finger on the pulse, you will greatly enhance your company's reputation and bring in more and more readers.
5. Entice people
People will stay on your website for a minutes, sometimes even seconds. You could lose these potential customers forever if you don't do something to entice them to stay or connect with you. Entice them with something that they will see as a great offer – one that can't be missed. Perhaps you have an online store, so why not encourage people to make their first purchase by offering a discount off their first purchase. Perhaps you provide a service, so why not offer potential customers a chance to trial the service?
Conclusion
You need to establish and grow relationships with potential customers – this is called lead nurturing. Your website will help you generate the leads and then you need to nurture these leads by continuously providing valuable information. You must make every effort to ensure people value what you are saying, and can trust the information you are providing. Give them everything they need, and you will be building a strong relationship with them. And when they are ready, these leads will become customers.
If your website is an effective lead-generation tool then you will be more confident to drive people to your website. If you want to explore ways to improve your website as a lead generation tool, why not schedule a FREE 30-minute telephonic or Skype consultation.
Looking for a digital solution?