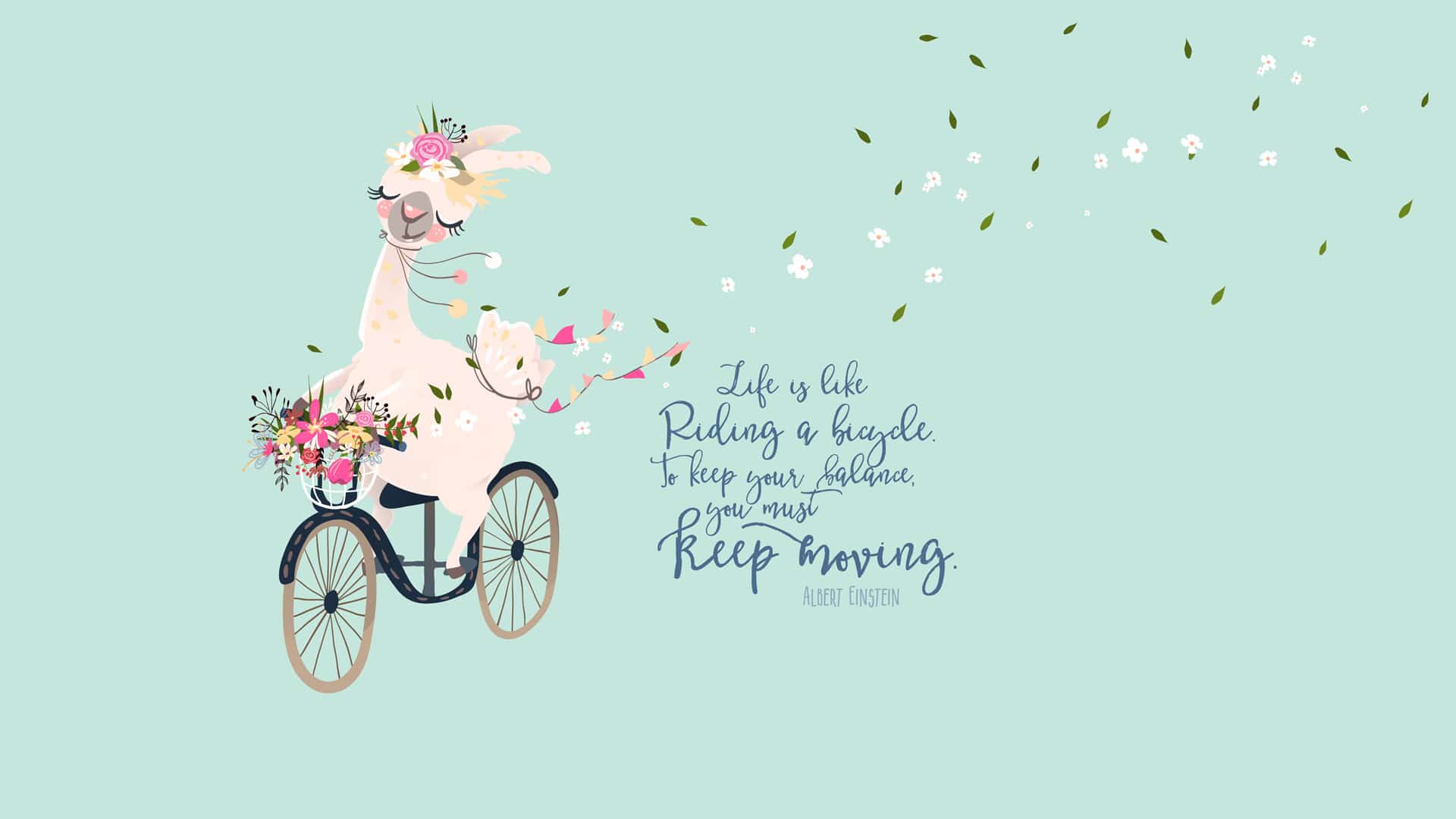 September 2020 wallpaper for desktop and mobile
Download a FREE September 2020 wallpaper for your desktop or mobile device.
In 2020, the Flicker Leap creative team has focussed their efforts on bringing you a fresh monthly wallpaper for your desktop and phone. With a theme of 20/20 vision, we've designed wallpapers that will inspire you and your business to adopt a bigger vision and to take a leap into the digital world of today and tomorrow. If you dig the wallpapers that we share with you, please let us know and feel free to share them with friends.
What's the story behind Flicker Leap's September 2020 wallpaper design?
Keep moving.

We're all riding around on our bicycles in life. Most of the time, it's a smooth ride. But sometimes we collide with one another as we ride. Other times we just crash into walls. We definitely hit many speedbumps and we certainly fall into a few ditches along the way. Life's journey is never easy. This is particularly true for 2020 – the year we never knew would have so many uphills to climb.

Einstein was a clever fella! He understood the power of momentum. His advice to all of us riding around on our bicycles is simply: keep moving. If we don't keep moving then we will lose our balance and fall. It takes a lot of time to get back on a bike and get going again. It's easier to stay on the bike. Wobble if you must. Free wheel if you can. Get off and push your bike if there is no other way. Whatever you do, smile like a llama and keep moving.
Download your desktop version of the September 2020 wallpaper.
How about one for your mobile phone?
Don't forget to sign up to our newsletter. You don't want to miss out on the epic wallpaper designs to come!
Looking for a digital solution?