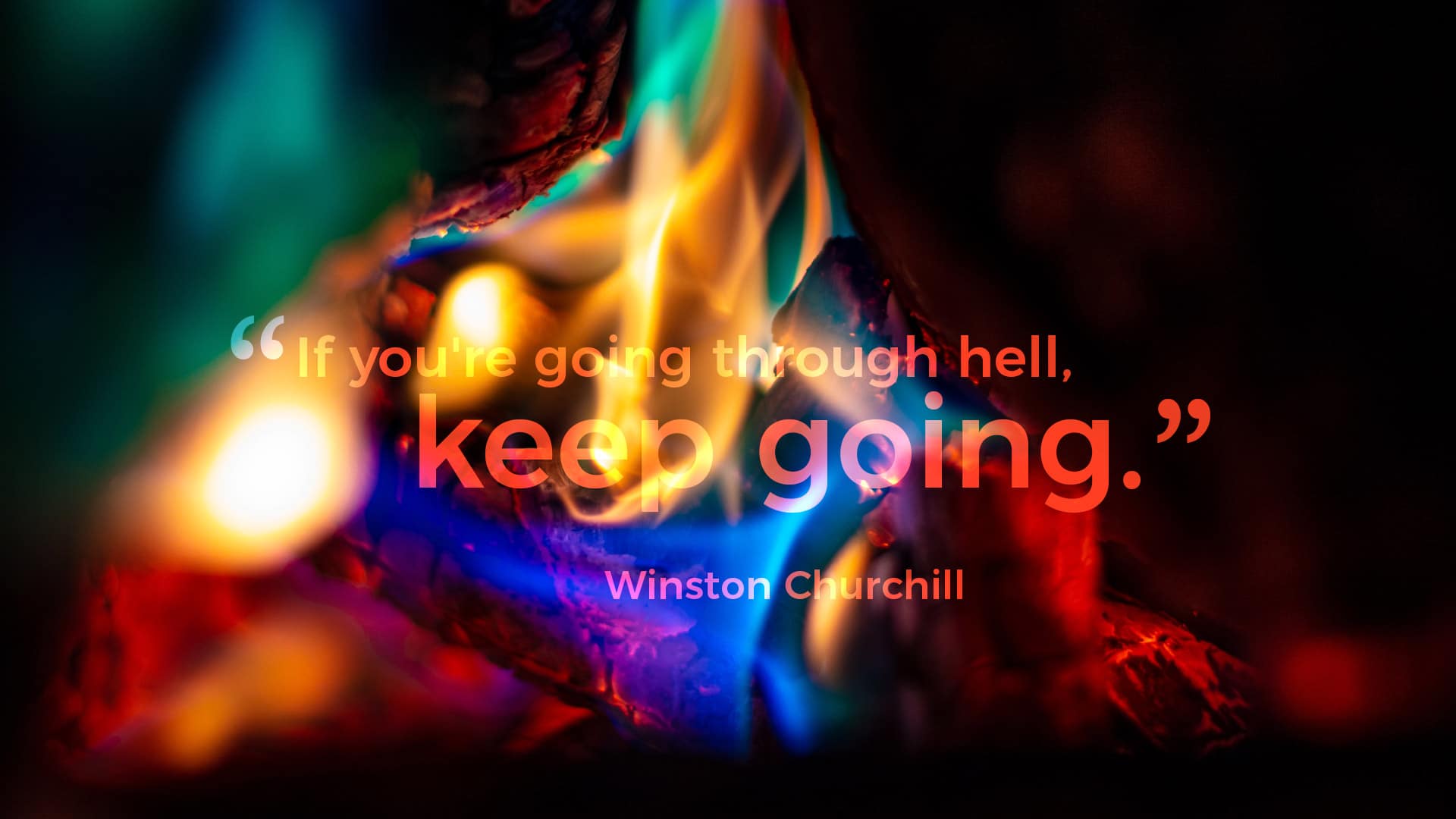 August 2020 wallpaper for desktop and mobile
Download a FREE August 2020 wallpaper for your desktop or mobile device.
In 2020, the Flicker Leap creative team has focussed their efforts on bringing you a fresh monthly wallpaper for your desktop and phone. With a theme of 20/20 vision, we've designed wallpapers that will inspire you and your business to adopt a bigger vision and to take a leap into the digital world of today and tomorrow. If you dig the wallpapers that we share with you, please let us know and feel free to share them with friends.
What's the story behind Flicker Leap's August 2020 wallpaper design?
Keep going.

Many people would describe the past few months of 2020 as hell. Indeed, many people have gone through hell, and are perhaps still going through hell, as they deal with the repercussions of the Covid-19 global pandemic. Very few people have been left unaffected by the virus. No one is entirely sure for how long we will be going through this hell, but we think the best and most sensible advice is from Winston Churchill who said, "If you're going through hell, keep going." If we just keep going then we will get to the other side of this. We have to hold onto the hope that there are better days ahead of us. Churchill also said, "Never, never, never give up."

So never give up! Never give up on the belief that the human race will conquer this. Use this wallpaper to remind you to put your head down, keep plodding along and take one day at a time as we navigate this new normal together.
Download your desktop version of the August 2020 wallpaper.
How about one for your mobile phone?
Don't forget to sign up to our newsletter. You don't want to miss out on the epic wallpaper designs to come!

Talk to us